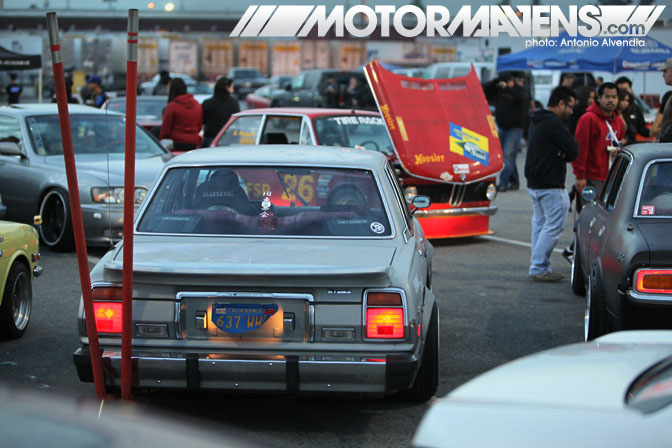 Here are some more overdue photos from
MotorMavens Mass Appeal
show... As everyone knows, our first Mass Appeal was part of the
Ken Block Gymkhana Grid Invitational
event. Unfortunately for the MotorMavens Crew, we were extremely busy and understaffed during the event - we weren't able to spend a whole lot of time on the gymkhana side, because we were busy handling things on our side of the event - the Mass Appeal! We did notice that there were lots of people walking around Irwindale, dressed head-to-toe in DC/Ken Block clothing. We were pretty surprised; we know that Ken Block's YouTube videos get millions of views, but to see all the fans rocking Block gear from top-to-bottom was pretty crazy.
Read more...
---
Mannnnn… following up on the cool video that 0-60 Magazine's Alex Bernstein shot of Nakai san's Rauh Welt Porsches cruising through the highways of Japan, one of the friends of the MotorMavens Crew, fellow Japanophile Edwin Reyes from NYC sent me this video through our Facebook page.
For those who haven't heard of the Wangan Midnight comic book in Japan, it stars a certain S30 240Z and tells exciting stories of Japanese highway (wangan) battles with other high speed streetcars. I think the Wangan Midnight live action movie looks pretty cool – in fact, I can't wait to see the entire thing. Hopefully someone has a torrent of it somewhere that they'd like to share? If you have it, let me know please!
It's too bad NBC Universal didn't make their Fast&Furious movies into something more like this. Movies like this would be off the hook! In fact, watching this makes me want to drive a black JZA70 or JZA80 Supra on the highway right nowwwwww!!! Or a Porsche GT3RS! Or an R34 Skyline GT-R V-Spec… Or… (What else?)
:: Antonio Alvendia
---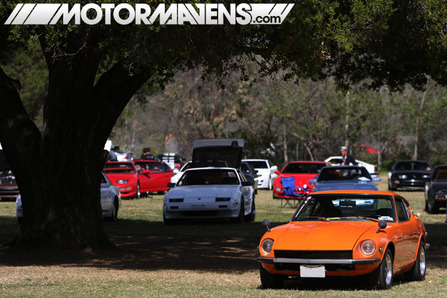 Yesterday, we attended the annual
Motorsport Auto Z-Car Nationals
in Orange County! Admittedly, we were out late with some out-of-town friends on Saturday night, so we got to the show a bit later than expected. On our drive to the show, we saw lots and lots of 240Zs, 280Zs, 300Zs, and a few 350Zs cruising all over Orange County, some heading towards the show, and some apparently heading in the opposite direction. (Maybe they were leaving already, because we were late? Oops!)
We took tons of photos at the event yesterday, so we'll have to spread out the Z photos into more than one posting. We admired
Japanese Classic Car Show
organizer
Koji Yamaguchi
's gorgeous orange 240Z as it basked in the sunlight, with it's straight up Japan-style look, fender mirrors and all.
Click here to check out more of our Z-Car Nationals photos after the jump!
Read more...
---