---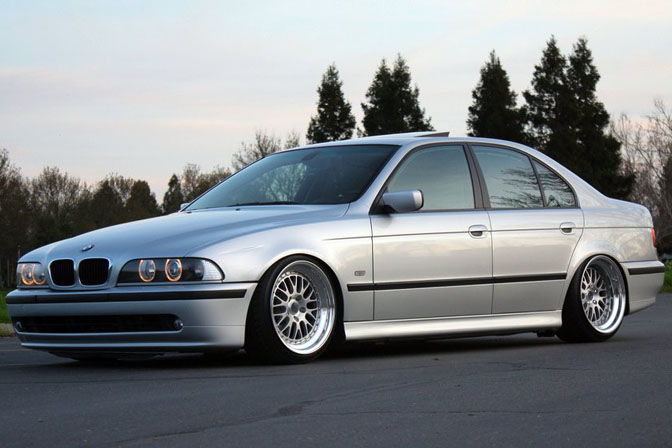 While I was cruising the Bimmerforums website last night, I came across this particular E39 BMW 5 Series sedan that really impressed me. This car was built by a Bay Area Bimmer owner that goes by the screen name of PavelK313. This E39 just looks right. Pavel didn't even need to modify the bumpers, mirrors and all that jazz, because he concentrated his efforts on what really matters – the STANCE.
There was actually a lot of debate on the Bimmerforums about his low stance, his stretched tires, etc… can you believe that some people actually DIDN'T like it?! I laughed out loud when I read some comments from Bimmer owners that mentioned the same old things that anti-tire-stretch people say when they see outstanding feats of mathematics like this one. "I hate stretched tires. They make your classy car look ghetto, like a lowrider Impala! Tire stretch is stupid because it lessens your contact patch with the ground!" Oh, and let's not forget, my absolute favorite… "I hope you like curb rashed lips on your wheels, because that's what you're gonna get if you stretch your tires!" LOL (more…)
---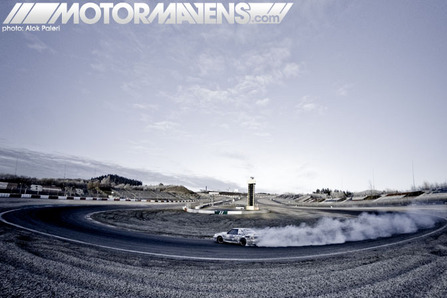 This is the time of year when people begin to pull coats and cloaks a bit tighter in anticipation of the weather to come. As a personal homage to this gradual increase of outer garments, I decided to fly to Germany and cloak myself with a little tire ash. Acknowledging the inevitable end of reasonable weather in Deutschland, the International Drift Series (IDS) brought the fight back to the Nurburgring for the conclusion of their season - although,
Read more...
---