World Drift Series China 2009 from Larry Chen on Vimeo.
Once a year drivers from all over the world gather in China to drive the shit out of crappy cars. No rules. No limits. And sometimes no seatbelts.
This is the World Drift Series. Drifting is very new in the land of communism… but every year, American and Japanese drifters show the Chinese drifters how to do some REAL drifting. In 2008 and 2009, the main event, "WDS Hang Zhou" had a sellout crowd of 45,000 people.
This year, along with the American and Japanese drivers, there were quite a few drivers from Mainland China and Hong Kong as well. There was even a Russian drifter who came down for two events.
I had the privilege of traveling with the American team. I was given $1500 to purchase 4 sh!tty cameras and 3 sh!tty on-car mounts (I don't really shoot video). This short film is what I ended up with. I tried to concentrate more on the drivers, since I had an opportunity to live and travel with them for 2 weeks. Every part showcases a different driver and their unique personalities. Enjoy!
:: Larry Chen
---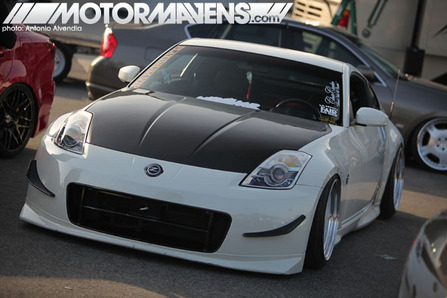 It has been about a week since the newly formed
Remix Events
series debuted at
Irwindale Speedway
alongside the
Xtreme Drift Circuit
's first event. I'm pretty sure that after seeing the results and
the feeling
coming out of the first event, people in the drifting community seem to be pretty excited about the XDC Series, and I'm happy about that. It looks as if XDC is going to provide a good arena for amateur drifters to battle their way into the professional Formula D series.
Meanwhile, I'm also looking forward to seeing more from Remix. I'll be pretty honest - I didn't spend as much time as I would have liked to in the car show area looking at cars, because I was busy in the Irwindale grid area talking to and hanging out with all the grassroots drifters from miscellaneous regions of the United States while they were visiting Southern Cali. However, from what I've seen thus far at the Remix Show, I like it! The entire event had an intriguing vibe to it... for those of us "experiencing" the show for the first time, it was definitely different and fun. The first thing we noticed is that there were a hell of a lot of girls at this event - everything from high end "name brand" models to no-name "new talent." As I mentioned previously, I decidedly focused most of my attention on the drifters on the track and on the grid, but in all honesty, there were quite a few times I had to double take and say "damnnnnn" when I saw certain pieces of eye candy sweetening up the show. (This was definitely the type of show that our boy Yoshi Shindo would go bananas at, I'm not gonna lie.)
Back to the cars, I have to say that there were a lot of really impressive looking cars at the show. Everyone is stepping up their wheel game, and it's awesome!
Read more...
---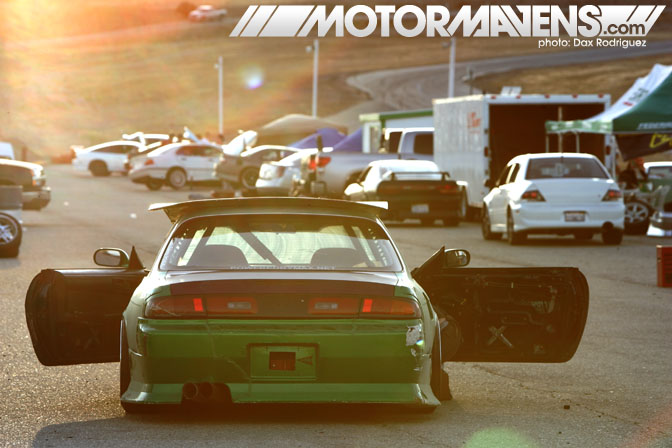 Continuing our coverage with more photos from the ZipTied/Just Drift Summer All Star Bash this past weekend, I'd like to start off by giving props to Charlie, Mike, and everyone behind the All Star Bash! This was the biggest All Star Bash yet, and I'm sure it's just going to get bigger and bigger. There were more members of the media shooting photos and video at this event than any ASB event in the past! But media aside, this event also had more cars than any previous All Star Bash! I'm proud to see a small grassroots drifting organization like Just Drift come up on such a bad ass event, with tons of participation from drifters all over the nation! ...and I'm sure the next event will be even bigger!
And now, on to the photos... THIS IS GRASSROOTS DRIFTING!
Read more...
---