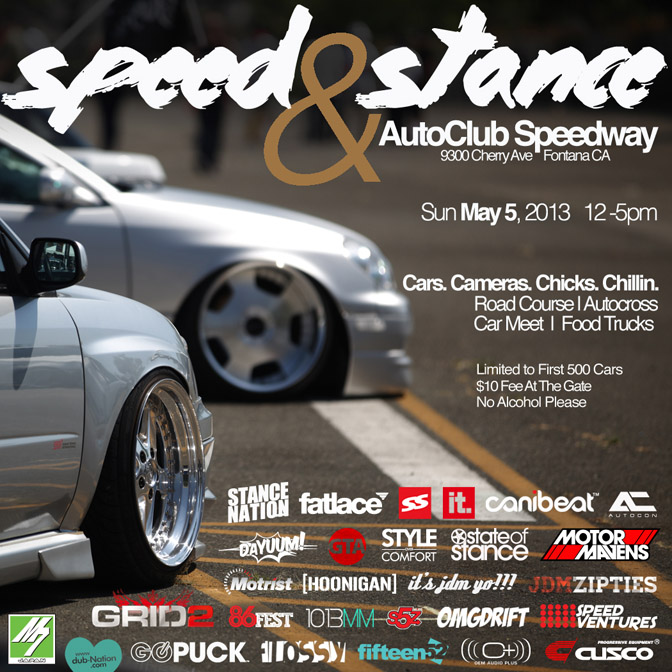 This Sunday, May 5th! Cinco de Mayo! RAIN OR SHINE. We'll be out at Auto Club Speedway in Fontana for the first Speed and Stance meet with our friends from Speed Ventures, Canibeat, Stance Nation, Dayuum, AutoCon, It's JDM Yo, JDMZipties, Fatlace/Illest/HellaFlush, Super Street, Import Tuner, Hoonigan, OMGdrift, Sub5Zero, Fifteen52, Flossy, OEM Audio Plus, Dub Nation, California Car Cover, M7 Japan, Cusco, Eco Shine, and a ton of other friends… Come join us! (more…)
---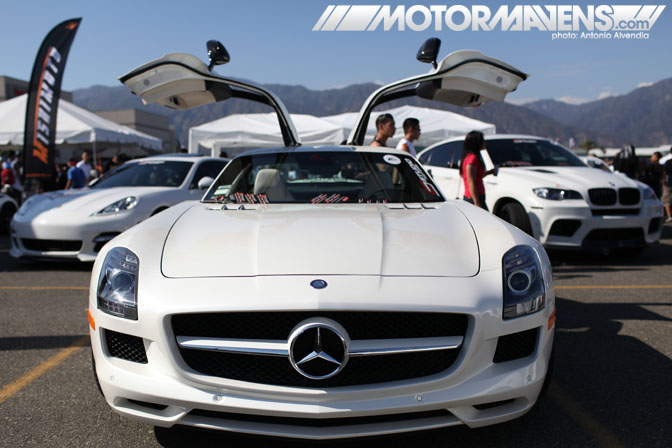 This weekend's
Autocon
event at
Santa Anita Racetrack
was hot. Super hot. There were lots of other car events happening in other parts of the west coast, but it seemed as if most people naturally just flocked to Autocon, because it's a new event series that's gaining some good momentum. It was initially started as a smaller car gathering in Southern Cali's City of Industry, but it has seen quite a bit of growth recently. I even saw some of the core team from the old Hot Import Nights (the crew that was behind HIN when it was strongest) and Global Time Attack behind the scenes this weekend.
I've been traveling out of state for the past few weeks, but I decided to fly back to Los Angeles for this weekend's event - it was the perfect chance to enjoy summertime in Southern Cali, spend time with good friends, and finally check out Autocon in person.
Read more...
---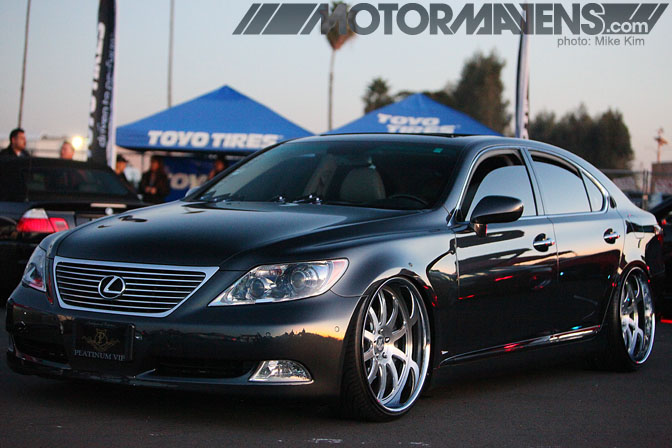 AutoCon
2011 turned out to be a pretty fun show - it has grown quite a bit since the last show they had. I drove all the way down from LA to
El Toro Airbase
in Irvine, CA so that I could start shooting the carshow
roll-in
at 10am, but they didn't allow any media to enter the show until 12pm! This definitely put a damper on my plans, because the rest of the normal spectators would be entering the venue at the same time as media. The scheduling issue left me pretty disappointed to be honest, since my original plan was to shoot roll-in and staging before the large crowds showed up, then meet up with
Antonio Alvendia
and
Oliver Petalver
at
Irwindale Speedway
. I didn't make it out to Irwindale because of the scheduling mix-up, but I still enjoyed the rest of the day at the show. This event looks like it's getting bigger and bigger!
Read more...
---