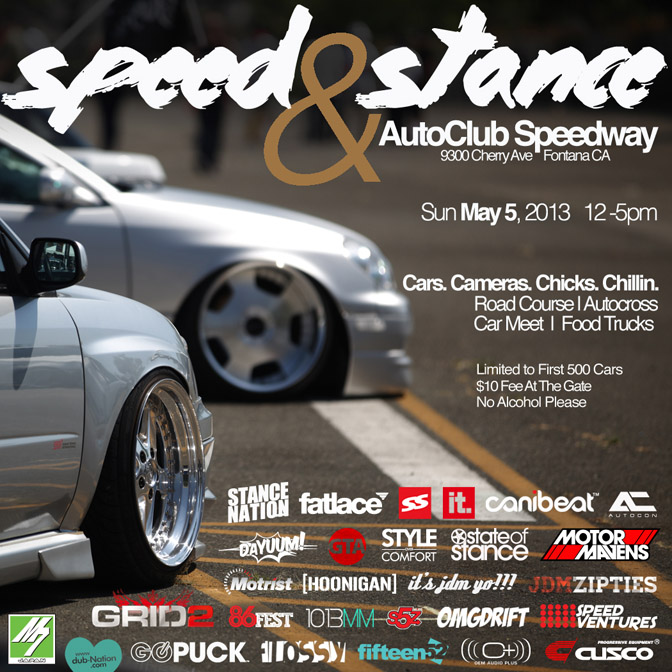 This Sunday, May 5th! Cinco de Mayo! RAIN OR SHINE. We'll be out at Auto Club Speedway in Fontana for the first Speed and Stance meet with our friends from Speed Ventures, Canibeat, Stance Nation, Dayuum, AutoCon, It's JDM Yo, JDMZipties, Fatlace/Illest/HellaFlush, Super Street, Import Tuner, Hoonigan, OMGdrift, Sub5Zero, Fifteen52, Flossy, OEM Audio Plus, Dub Nation, California Car Cover, M7 Japan, Cusco, Eco Shine, and a ton of other friends… Come join us!
Here's a link to more info on Facebook: Click here to visit the event page for Speed and Stance.
It's $10 at the gate. No alcohol please! Hope to see everyone there!
:: MotorMavens Crew
---