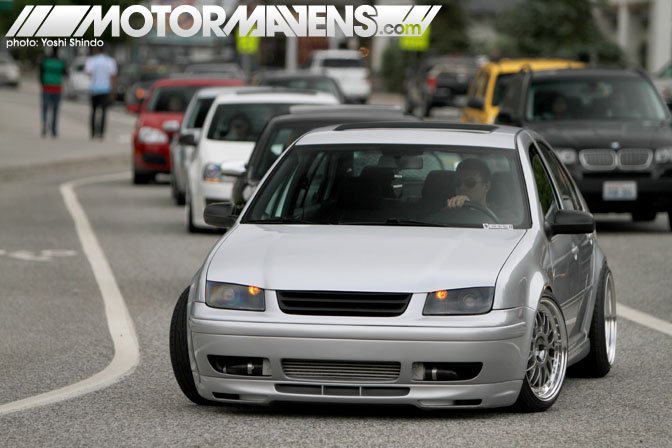 All my friends know that I stay up really late every day, so when I wake up early for an event, it's usually because I'm motivated to shoot a drift event or some kind of local Japanese car-based meet. However, waking up
just to go to a car cruise
is a completely new concept for me. I've heard about the
Leavenworth Euro Cruise
for few years now, and to be honest.. I never really cared to check it out until now! It's a good thing I stepped out of my shell though, because there were a lot of cool cars at the event that I probably wouldn't have ever seen if I didn't go!
It's true what they say - as we get older, things change, our minds open up, and sometimes... we realize what we been missing. This cruise from
Bellevue Community College
to the touristy city of
Leavenworth,
with a stop at Washington's famous
Steven's Pass
was definitely something I've been missing out on for a long time! I attended the cruise with our writer
Lucas Perez
and photo newcomer
Jeff Santiago,
and even though we rolled up with Lucas's
R32 Skyline
and Jeff's
Honda S2000
, mostly everyone seemed cool with our non-euro cars attending. Well, at least they didn't throw eggs at us or anything.
Read more...
---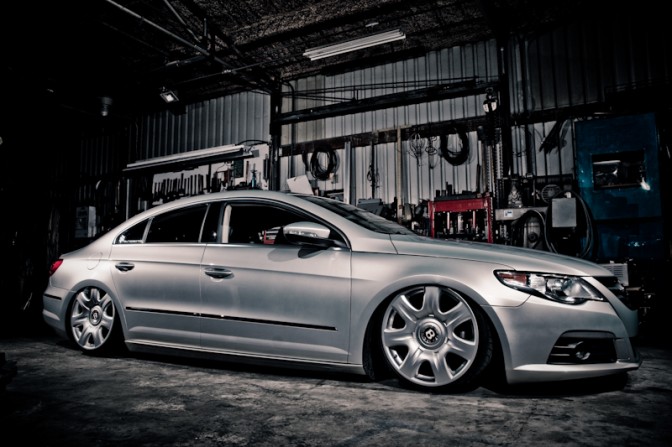 I was recently on the
VWVortex Forum
clicking through the classifieds and searching for some parts for my broken Mk2 GTI... that's when I stumbled across this beautiful
2008 Volkswagen Passat CC
from Alvin, Texas.
The first thing I did was pick up my jaw and wipe away the drool. I know, as any other VW/Audi owner would, that the Bentley rims are normally considered expensive and a bit overdone, but not in this case! In this particular instance, they shed new light on just how
aggressive
the CC can look on mono block wheels.
For the readers out there that think this might be Photoshopped, think again - it's the real deal. These pictures of the CC drew me in and made me want to find more information about the owner. However, finding the owner of this ride was more difficult than I expected. After days of posting on forums and other online outlets (i.e. Facebook, MySpace, etc.), I was beginning to give up hope... but then I received an email from the owner, so after all of the suspense of whether I'd find him or not, I thought I'd let him tell his own story with just a little help from me.
Read more...
---