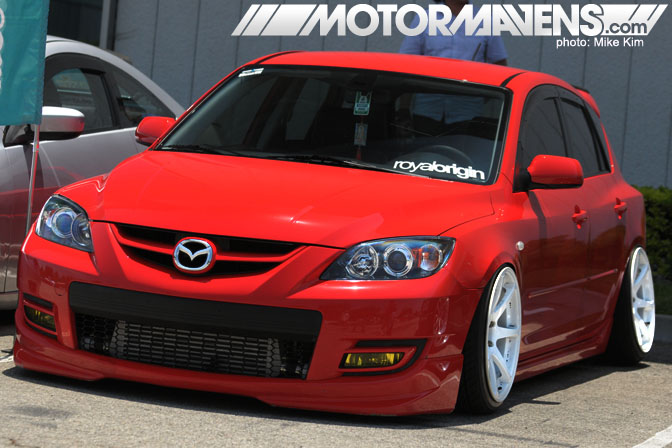 Over a year ago, when you heard the phrase 'It's JDM Yo!' you would just think of a bunch of Japanese cars with parts from Japan following a trend. Now, as soon as you hear it, the first thing that comes to mind are the hot models and
Tony 'It's JDM Yo' Lee
with his posse at every major car show representing. The meet turned out more like a car show but with free entrance and in and out privileges for both people and cars. With vendors, food trucks, free
NOS Energy Drinks
to quench your thirst, and lots of eye candy the day went by without a hitch. A raffle, emceed by Tony and Miss Natalia Marie from NOS, was held and proceeds went to help fund
Big Abe
's daughter Sophie's funeral cost (if you don't know who Big Abe is, he's the guy with the big ass rim hanging from his neck). I have to give a big shout out to Big Abe for showing up to the meet after going through what he and his family had to endure.
Read more...
---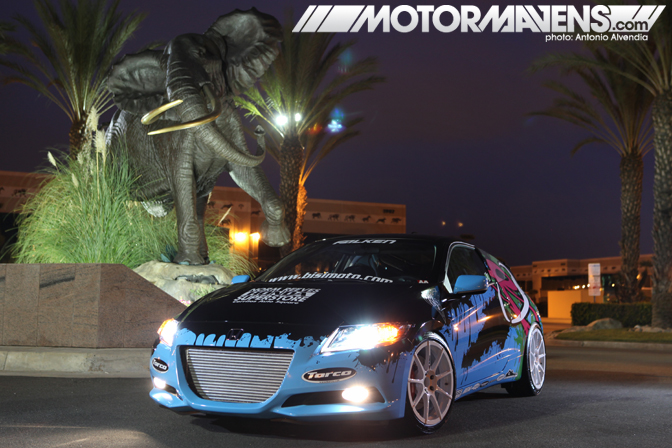 No one with any passing knowledge of the automotive industry is unaware of the upcoming release of the new
Honda CR-Z
- and most are very excited about the prospect. If you're a Honda tuner, the word
excited
is probably far too "whatevs" to describe your emotional state - especially if you're particularly fond of that wonder car that Honda released in the mid-1980s. If you're
Bisi Ezerioha
, you've already gotten beyond all of that. If you're Bisi, you've already built a version of the car that exceeds the power output of Porsche's 911 GT3 Hybrid - awesome.
As the owner of
Bisimoto Engineering
, and somewhat of a legend in the Honda community, Bisi is an overachiever when it comes to wringing every last ounce of power from any of the projects he accepts - often with ground-breaking results. MotorMavens crew members Antonio Alvendia, Herb Policarpio and I took a visit to his facility to see his latest masterpiece. We arrived just in time to see him adding the finishing touches to his
Norm Reeves Honda
purchased, 2011 Honda CR-Z
.
As he went about his work, he took the time to explain his vision for this build which was to
benchmark the CR-Z hybrid versus the newly released Porsche 911 GT3 hybrid
which boasts a hefty 480hp at the crank and to do so while retaining the drivability, reliability, and eco-friendly nature of the original. In his own words: ìto really show them what Bisimoto Engineering could do.î In a matter of six weeks, not only had Bisi met his goal, he had exceeded the Porsche's horsepower numbers by 53 horses and
developed 22 new aftermarket performance parts for the CR-Z
. Did I mention he was an overachiever?
Read more...
---