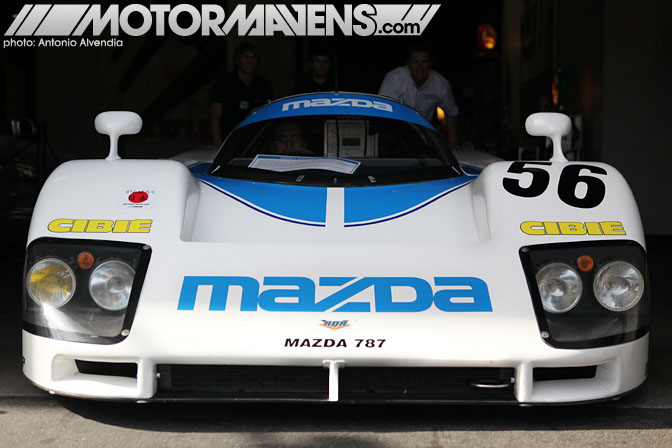 The past few days has been an incredibly hectic for the MotorMavens Crew! Those who have been following our adventures
live
via the
@MOTORMAVENS
Instagram
and
Twitter
will already know that we were in San Francisco for the past few days, but returned to sunny Southern California yesterday morning, just in time to meet a particular
Mazda 787
Le Mans car at the annual
Mazdaspeed Motorsports
luncheon.
This year's luncheon was held at a venue that we would be visiting for the very first time - the
Crevier Classic Cars Collection
in Orange County. While there were a ton of rare and expensive cars already on display at the Crevier Museum, Mazda brought some very interesting vehicles out from their own collection of historic cars... a vintage Mazda Cosmo, the Car&Driver Mazda RX2, and
the belle of the ball
- one of the three Mazda 787 race cars that competed in the
1991 Le Mans 24H
, where
Mazda became the first (and only) Japanese car company to win 1st Place
at the world's most famous endurance race.
Read more...
---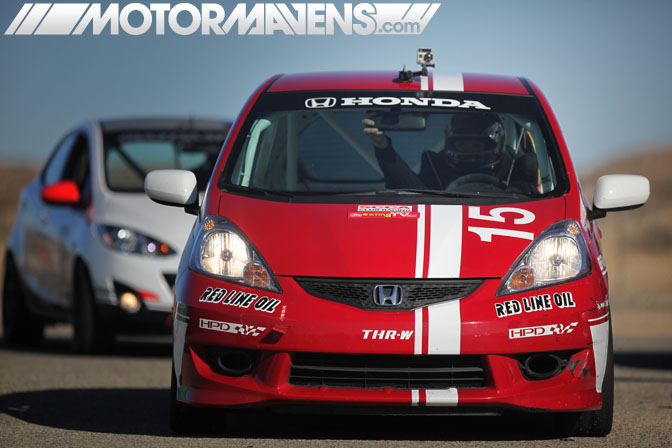 Some people get into motorsports because they think that modifying their cars with aftermarket parts will allow them to drive faster. Others prefer to invest their time and money into
seat time
, realizing that
any car can only be driven as fast as the skill level of the driver permits
. These people realize that
training and practice are the
real keys
to winning races - not adding more horsepower or braking to a vehicle.
Enter the
B-Spec Series
, an SCCA sanctioned racing class that was created for compact
street-stock
cars that racers could drive to and from the racetrack if they wanted. The idea was to create something similar to the
SCCA Spec Miata
class, with rules against hardcore modifications to equalize the playing field for the vehicles. In B-Spec competition, the ability to win races really boils down to the driver's skill and preparation.
When our friends at
Mazdaspeed
and
Honda Performance Development
invited us to attend a private track testing of their
B-Spec Mazdaspeed 2
and an
HPD-prepared Honda Fit
, we just couldn't pass up the offer!
Read more...
---