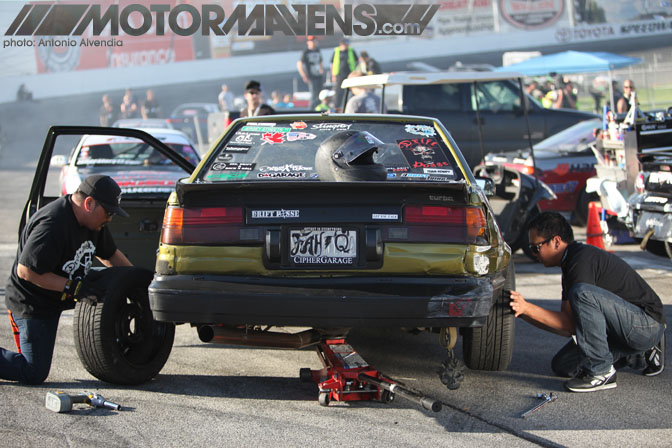 Formula Drift
at Long Beach is just around the corner. Yes, it is already April again. As the
MotorMavens Crew
gets ready for another season of tire smoking excitement, we wanted to take a look back on the 2010 season and recap the big moments as well as showcase some of the shots that didn't make it into some of the posts.
Read more...
---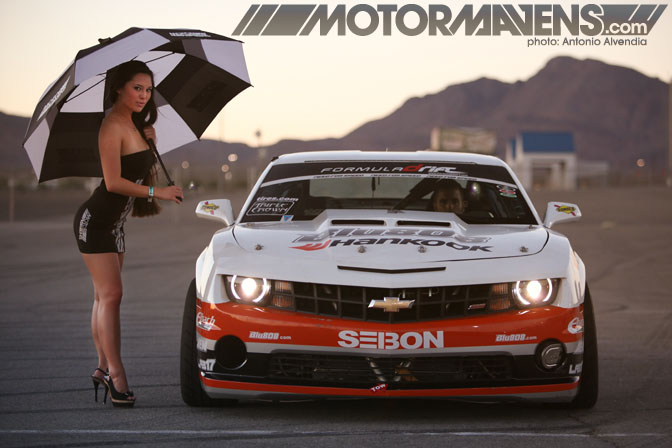 When it comes to Formula D Las Vegas, what can I say that hasn't been already mentioned? It was hot. Damn hot. Too hot to be outside without air conditioning. I don't understand how Las Vegas locals can handle the incredible heat over there, but they say they're just used to it now. Getting used to it is one thing... but I wonder if they
like it
though?
Just like the gypsy camps in the days of old, this year's Las Vegas round of Formula Drift brought thieves out of the woodwork. I was really surprised to find out that former Formula D judge (and current Tanaka Racing Corvette driver)
Alex Pfeiffer
's helmet was stolen. I suppose someone was a fan of Alex's Hawaiian print helmet, which had the traditional Hawaiian plumeria flowers painted on one side. The only question I have about that is...
Okay, thieves. Now that you have Alex's helmet, what the hell are you going to do with it?
Read more...
---
In the "History of Drifting" section of my hardcover photographic documentary book, Drifting (Motorbooks, 2006), I mentioned Pluspy as the first video that brought Japanese mountain racing (also known as touge running) and drifting to light in Japan.
Some drifting fans may have heard of this video, but most have not. Even for drifting enthusiasts who have been following drifting since the 1990s, this video isn't exactly well known, because it is so damn hard to get! I didn't even know about it until the VHS copy of this tape was given to me as a gift back in 2000 or 2001 by a certain Mr. Ishida from Advan Japan.
Now, thanks to the wonders of the internet, the legendary Pluspy video that made Keiichi Tsuchiya famous in the underground Japanese street racing scene is on YouTube. It features a young Keiichi Tsuchiya running through the mountains in his AE86 Levin 3-door.
So here it is! Enjoy it… a fitting video for celebrating August 6th as Hachiroku Day, don't you think?
:: Antonio Alvendia
---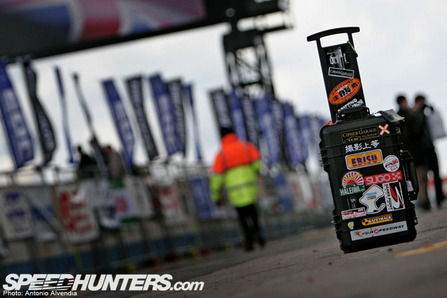 We are extremely proud to be announcing a few new additions to the MotorMavens editorial team this month! We will follow up soon with another post introducing the other new MotorMavens (and introducing everyone on the team, actually) as we receive photos from them, but right now we're proud to announce that we'll be receiving contributions from a friend to many, who happens to be the author of the definitive book about Drifting history and one of the most accomplished photojournalists in the industry… Antonio Alvendia.
Unfortunately for us, we don't have the resources to retain his services full time, as he is a pretty busy guy. According to Antonio, he has a few new projects in the works (although he won't confirm the rumors we've heard about the new hardcover book) in addition to the stuff he's still doing for other magazines and websites like  Speedhunters, which Antonio helped to build and make popular.
Either way, adding his incredible talent and ability to our team even as a part-time contributor will only increase the level of content that we're able to deliver to you! We're really stoked about it, and we can't wait to see the new pics he has been shooting! Stay tuned to MotorMavens.com!
:: MotorMavens
---