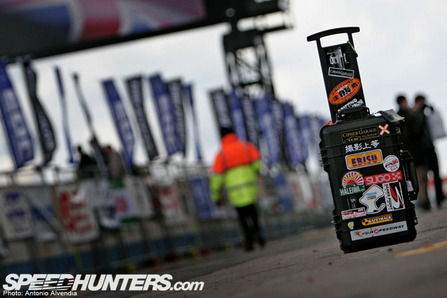 We are extremely proud to be announcing a few new additions to the MotorMavens editorial team this month! We will follow up soon with another post introducing the other new MotorMavens (and introducing everyone on the team, actually) as we receive photos from them, but right now we're proud to announce that we'll be receiving contributions from a friend to many, who happens to be the author of the definitive book about Drifting history and one of the most accomplished photojournalists in the industry… Antonio Alvendia.
Unfortunately for us, we don't have the resources to retain his services full time, as he is a pretty busy guy. According to Antonio, he has a few new projects in the works (although he won't confirm the rumors we've heard about the new hardcover book) in addition to the stuff he's still doing for other magazines and websites like  Speedhunters, which Antonio helped to build and make popular.
Either way, adding his incredible talent and ability to our team even as a part-time contributor will only increase the level of content that we're able to deliver to you! We're really stoked about it, and we can't wait to see the new pics he has been shooting! Stay tuned to MotorMavens.com!
:: MotorMavens
---