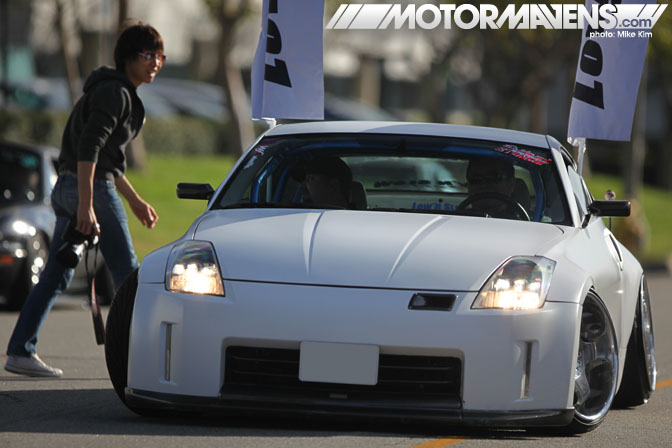 When it comes to car shows, judging criteria is usually based on how the car looks or what kinds of modifications it has. Having attended tons of the same old car shows, our good friend
Tony Lee
from
ItsJDMYo
had an idea to make a different type of contest within the car scene.
While driving up or down a driveway may seem like a mundane everyday task for most, it obviously requires a certain amount of technique when you have a lowered car. Tony took that idea and decided to make it into a different form of driving competition, with the help of certain friends. Our own
Editor-in-Chief
Antonio
was selected to be the emcee of the event, while judging duties were handled by
Yogi
from
Fatlace
,
Noel
from
Canibeat
, and ItsJDMYo's own
Keychain
.
Read more...
---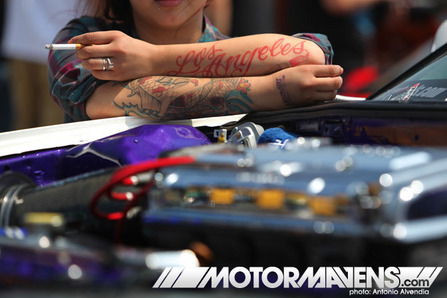 Sorry today's update took so long... the site had some software issues, so thanks for being patient with us as we deal with these growing pains! Before I transfer my Nisei Showoff photos to one of my terabyte hard drives for archival, I thought I'd just put a few more photos up on the site.
Reppin Los Angeles... is the Phaze 2 crew, bringin it hard with some of the sickest Hondas at the show. Phaze 2 is all about slammed cars with aggressive offset and stretched tires, and they all seem to have contrasting color engine bays with super clean wire tucks. They floss it hard too - they all rocked their cars hoodless, so other crews would realize just how much effort they would need to put in to get to the Phaze 2 level.
Read more...
---