---
---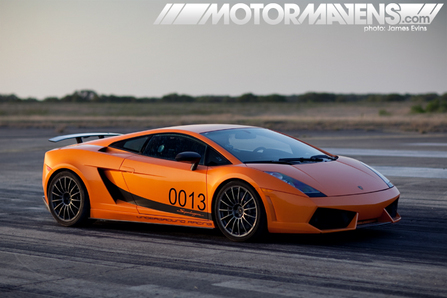 What's up, MotorMavens readers! Before I proceed with the coverage, I'll go ahead and introduce myself. My name is
James Evins
, and I'm a photographer from Houston, Texas. Like many of you, I've always been a big fan of MotorMavens. When Antonio first approached me about contributing to the site, I jumped at the opportunity. I'm definitely excited to give you guys an inside look at whats going on here in Texas!
This past weekend, I found myself waking up to my alarm at 4:00 AM. After hitting the snooze button about ten times, I finally woke up and dressed and packed my car. I departed before sunrise, making my way out to I-59 and heading South.
Three hours later, I found the "exit" I was looking for - a small, country road with a sign nearby reading, "Goliad Airport." I had arrived at
The Texas Mile
. As I entered the airport and made my way around the small, rundown control tower I saw the venue sprawled out before me – hundreds of trailers, campers, cars, and bikes spread out across a mile long strip of runway!
Read more...
---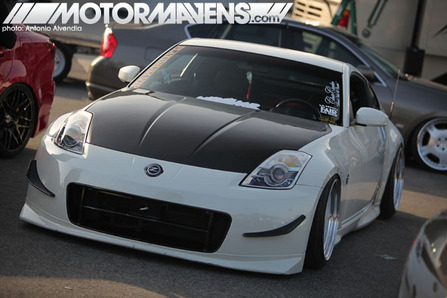 It has been about a week since the newly formed
Remix Events
series debuted at
Irwindale Speedway
alongside the
Xtreme Drift Circuit
's first event. I'm pretty sure that after seeing the results and
the feeling
coming out of the first event, people in the drifting community seem to be pretty excited about the XDC Series, and I'm happy about that. It looks as if XDC is going to provide a good arena for amateur drifters to battle their way into the professional Formula D series.
Meanwhile, I'm also looking forward to seeing more from Remix. I'll be pretty honest - I didn't spend as much time as I would have liked to in the car show area looking at cars, because I was busy in the Irwindale grid area talking to and hanging out with all the grassroots drifters from miscellaneous regions of the United States while they were visiting Southern Cali. However, from what I've seen thus far at the Remix Show, I like it! The entire event had an intriguing vibe to it... for those of us "experiencing" the show for the first time, it was definitely different and fun. The first thing we noticed is that there were a hell of a lot of girls at this event - everything from high end "name brand" models to no-name "new talent." As I mentioned previously, I decidedly focused most of my attention on the drifters on the track and on the grid, but in all honesty, there were quite a few times I had to double take and say "damnnnnn" when I saw certain pieces of eye candy sweetening up the show. (This was definitely the type of show that our boy Yoshi Shindo would go bananas at, I'm not gonna lie.)
Back to the cars, I have to say that there were a lot of really impressive looking cars at the show. Everyone is stepping up their wheel game, and it's awesome!
Read more...
---