POZNAN Drift Cup – Round 1 – Chillout review from InterCars on Vimeo.
Polish drifting is a term that's not often thrown around in conversation in the USA, but these boys are coming up. With the partnership between JDM Allstars and PFD, the premier Polish Drifting series, the poles are being taken more seriously this year. With wild cars such as a 4G63 powered AE86, 1JZGTE FC3S and all sorts of fun Bimmers, the colorful spectrum of cars yields even more interesting drivers. The atmosphere at these event was perfectly captured by OMProductions. Enjoy!
:: Faruk M Kugay
---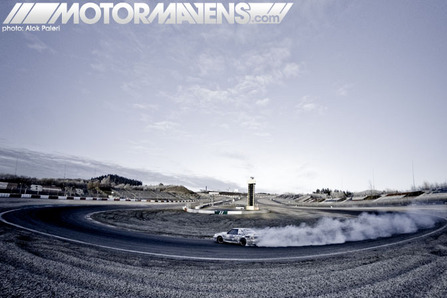 This is the time of year when people begin to pull coats and cloaks a bit tighter in anticipation of the weather to come. As a personal homage to this gradual increase of outer garments, I decided to fly to Germany and cloak myself with a little tire ash. Acknowledging the inevitable end of reasonable weather in Deutschland, the International Drift Series (IDS) brought the fight back to the Nurburgring for the conclusion of their season - although,
Read more...
---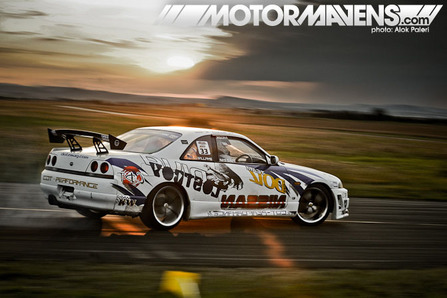 Hello everyone, I'm Faruk. I was raised in Norcal, but in recent years I have been hanging out in Europe, following and working in the drifting scene out here. The Europeans are definitely different from what I'm used to seeing in Cali. The rides, the atmosphere, the attitude,... its all different. They have wicked tracks and amazing drivers.
Over the weekend, I headed to Germany to judge one of
International Drift Series
events. IDS replaced the former Germany-based drifting series, the International Drift Championship at the beginning of the season. Since then, IDC has since been organizing drifting exhibitions in different parts of Germany.
The greatest thing about German drifting is that most of their events happen at the legendary
Nurburgring
. Since the Nurburgring is not only one track, but a complex consisting of several tracks, it gives drivers the variety they need in a series. Although there are many events in the schedule held at the Nurburgring complex, there are also other classic racetrack venues on the calendar such as
Oschersleben
and
Lausitz
. The 29th and 30th of August brought the fifth round of the International Drift Series to yet another venue -
Alkersleben
, Germany.
Read more...
---