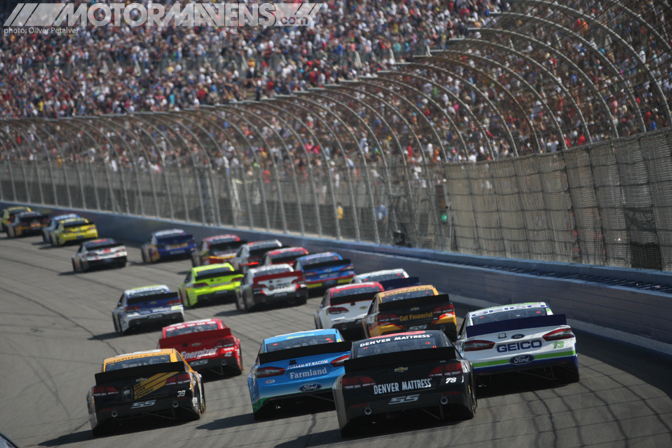 NASCAR
was pigeonholed many years ago as a redneck, Southeastern cultural phenomenon. It still has some of that down home feel, but when you drop the
Sprint Cup
and
Nationwide
series into the heart of Southern California car country, it melds almost seamlessly with so much of the culture surrounding things that go vroom-vroom.
Consider NASCAR evolved out of the uncanny abilities of drivers who spent most of their time trying to outrun the police... No, really. Most of NASCAR's original heroes cut their driving chops running moonshine (illegal grain alcohol) in the 1920s to the 1940s. Not only were these guys phenomenal drivers who regularly escaped certain prison time, they were clever mechanics, who could tune a 1930s Chevy to outrun just about any municipal vehicle of the day.
Read more...
---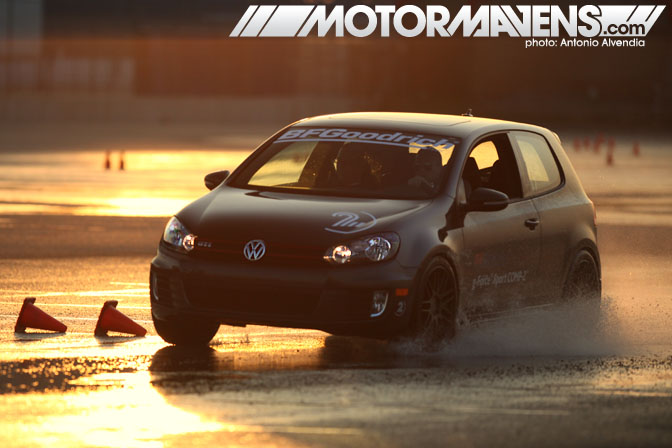 Those who have been following the
@MOTORMAVENS
feed on Instagram, Tumblr and Twitter probably already know that I tested out the new
BF Goodrich g-Force Sport Comp-2
tire at
California Speedway
(Auto Club Speedway) this past week.
According to BFG, their new
Comp2
tire promises drivers the ability to
accelerate faster
,
corner harder
, and
brake in a shorter distance
than their competitors. When asked exactly who they consider to be their competition for this class of tire, BFG pointed to
Dunlop Direzza DZ101
,
Yokohama S-Drive
, Kumho Ecsta SPT KU31, Cooper and
Hankook Ventus V12
tires.
Read more...
---