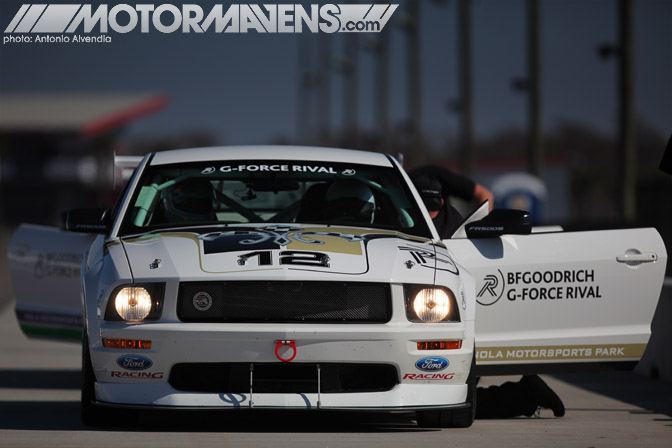 Michelin North America's
BFGoodrich
brand just recently unveiled the all new
BFG g-Force Rival
, an
ultra high performance
tire designed for drivers that want versatile tires for their high performance street cars; tires sticky enough to be used in autocross and track-day events, then driven home.
Last week, I was given the opportunity to test the new BFG Rival at
NOLA Motorsports Park
, and it delivered on every single one of its claims. The BFG Rival might even be the best new tire in the Tire Rack lineup for weekend autocrossers, road racers, and
midnight canyon runners
. However, before we jump to any conclusions, let's take a closer look at our experiences on the racetrack.
Read more...
---
---
Right now, I'm updating the website live from the
Formula D Long Beach
media center (aka: the parking garage on Linden Ave), and all the drivers are practicing, so the sounds of screeching tires and thundering V8 motors are loudly echoing off the concrete walls all around me.
If you live in Southern California, you need to drop everything you're doing and head down to Long Beach RIGHT NOW. The line at the gate is already huge, and everyone is amped up from all the excitement (or it could be from all the energy drink sponsors giving out free drinks at the track). This is what Formula Drift is all about! Let's go through some of the photos that the MotorMavens Crew has collected from Long Beach thus far!
Read more...
---