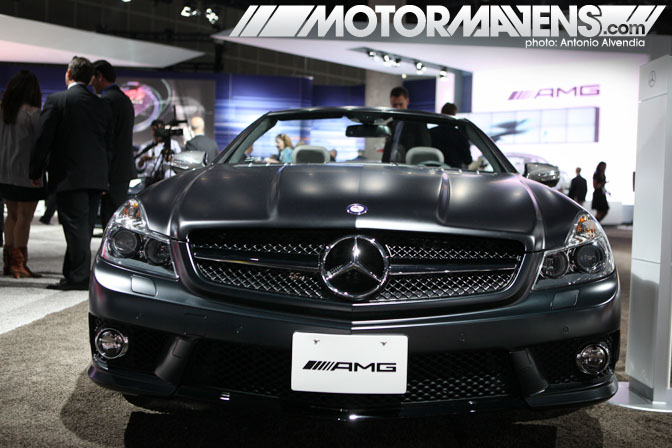 The
2010 LA Auto Show
is currently in full swing; and just in case you didn't get a chance to attend the show yourself, I should clue you in on the hot topic that all the manufacturers seem to be extremely excited about -
hybrid technology and electric cars
.
While not all of the hybrids and electrics looked extremely exciting, there were some manufacturers that had project cars that caught my eye. Let's have a look!
Read more...
---
Official Wörthersee 2010 Video of the Low-Familia from Thomas Diewald on Vimeo.
Every year, droves of Euro-inspired enthusiasts come out to a little city in Austria for a fun-filled weekend of girls, beer, cars (and more beer). This year there were some amazing cars –  from a first gen Volkswagen rabbit (Mk1) swapped with a 1.8t to sick Audis sitting just right on big wheels riding on Air.
I have to hand it to the Europeans, they sure know how to do up their rides – everything from getting the stance of the car just perfect to even the minute details in chrome and the polishing of every single nut and bolt. That's just pure dedication. The theme that seems to be running all throughout Europe is Air-ride. I saw it much more this year than ever before. The versatility and ride quality were just amazing – it just makes sense.
Here's a video from the guys at LOW-FAMILIA as I just happened to come across their video and thought I might share it amongst you guys to give you a sneak peek at how the Europeans do up their rides.
Big -ups to Thomas Dieweld for putting together such a sick video of the show.
For more info click the link below
:: Tamer Omran
---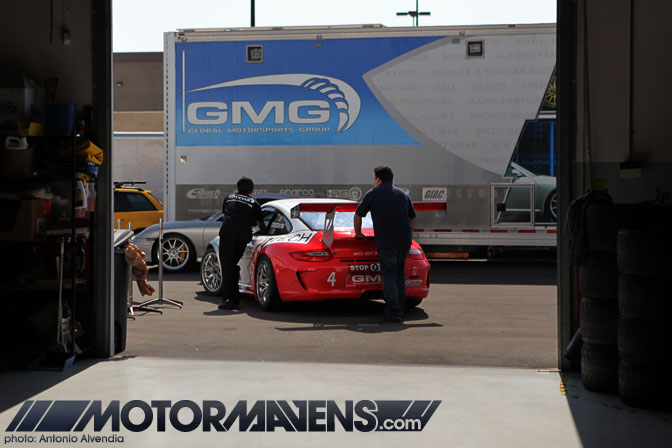 This past weekend, there were far too many events to cover, but I decided to make a quick stopover at the
Global Motorsports Group (GMG)
open house event. Antonio Alvendia, Edward Uche and I made the trek out to Santa Ana, California to check out some of the race-spec Porsches as well as the other customer cars that made it out on Saturday.
For you MotorMavens readers out there who aren't familiar with GMG (a Porsche tuning company), here's a little info. Founded in 2001 by
James Sofronas
and
Fabryce Kutyba
, GMG quickly rose up in the ranks as a premier tuning facility through racing in the
SCCA World Challenge GT Series
and
ALMS
race series. The guys were able to draw on their extensive racing background (with knowledge gained through painstaking R&D) to bring racing performance to their customers' street cars. GMG's primary focus is Porsches, but their shop doesn't shy away from Ferraris, Audis and Volkswagens - they cater to all German/Italian automobiles.
Read more...
---