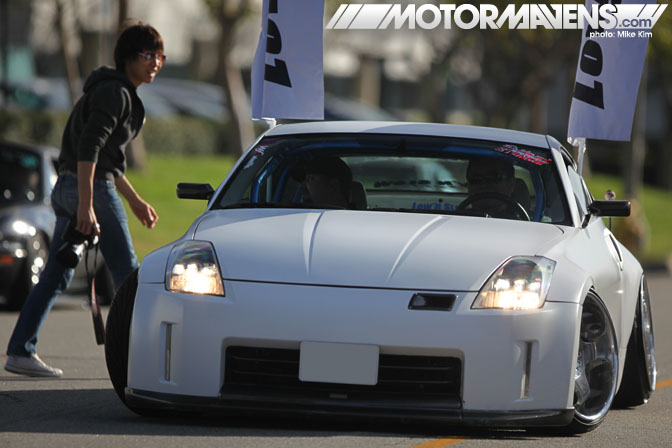 When it comes to car shows, judging criteria is usually based on how the car looks or what kinds of modifications it has. Having attended tons of the same old car shows, our good friend
Tony Lee
from
ItsJDMYo
had an idea to make a different type of contest within the car scene.
While driving up or down a driveway may seem like a mundane everyday task for most, it obviously requires a certain amount of technique when you have a lowered car. Tony took that idea and decided to make it into a different form of driving competition, with the help of certain friends. Our own
Editor-in-Chief
Antonio
was selected to be the emcee of the event, while judging duties were handled by
Yogi
from
Fatlace
,
Noel
from
Canibeat
, and ItsJDMYo's own
Keychain
.
Read more...
---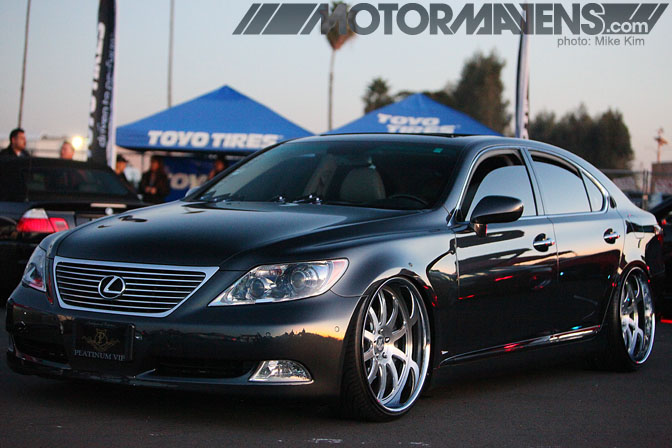 AutoCon
2011 turned out to be a pretty fun show - it has grown quite a bit since the last show they had. I drove all the way down from LA to
El Toro Airbase
in Irvine, CA so that I could start shooting the carshow
roll-in
at 10am, but they didn't allow any media to enter the show until 12pm! This definitely put a damper on my plans, because the rest of the normal spectators would be entering the venue at the same time as media. The scheduling issue left me pretty disappointed to be honest, since my original plan was to shoot roll-in and staging before the large crowds showed up, then meet up with
Antonio Alvendia
and
Oliver Petalver
at
Irwindale Speedway
. I didn't make it out to Irwindale because of the scheduling mix-up, but I still enjoyed the rest of the day at the show. This event looks like it's getting bigger and bigger!
Read more...
---