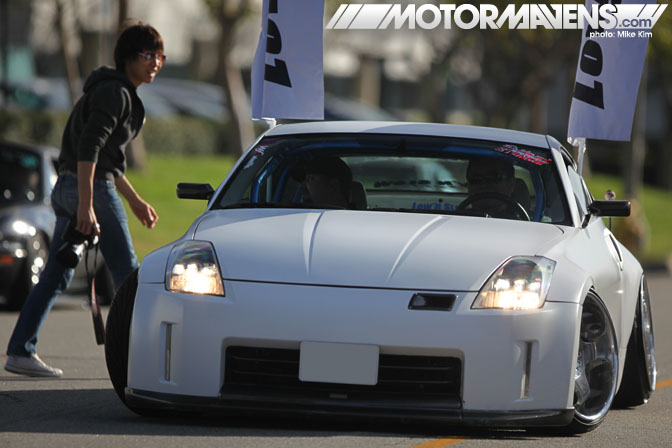 When it comes to car shows, judging criteria is usually based on how the car looks or what kinds of modifications it has. Having attended tons of the same old car shows, our good friend
Tony Lee
from
ItsJDMYo
had an idea to make a different type of contest within the car scene.
While driving up or down a driveway may seem like a mundane everyday task for most, it obviously requires a certain amount of technique when you have a lowered car. Tony took that idea and decided to make it into a different form of driving competition, with the help of certain friends. Our own
Editor-in-Chief
Antonio
was selected to be the emcee of the event, while judging duties were handled by
Yogi
from
Fatlace
,
Noel
from
Canibeat
, and ItsJDMYo's own
Keychain
.
Read more...
---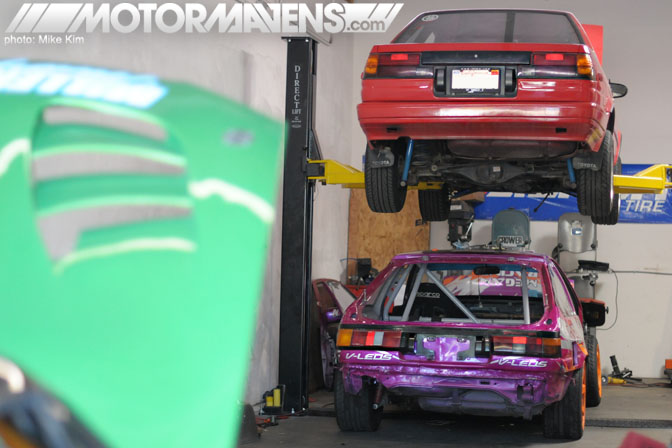 When it comes to drifting, whether it's professional, grassroots, or even street, the
AE86 Toyota Corolla GT-S
is one of the most iconic cars around. The AE86 '
hachi roku
' and its
4AGE engine
are a staple when it comes to drifting. However some more adventurous and fabrication savvy people have opted to swap in different engines. Not everyone is a fan of cross platform engine swaps, but I think pulling off a swap from a pure engineering standpoint is a feat of its own. One of the most desired AE86 cross platform swaps is the
F20C/F22C
engine from the Honda S2000 as it is one of the most powerful 4 cylinder N/A (normally aspirated) engines available.
About a week ago,
JSP Fab
's
John Russakoff
contacted me about an exclusive update to his
Megan Racing/Nexen Tire
Formula Drift competition car. For those of you who don't know John, he is one of the first in the AE86 community to perform a F20C engine swap into the AE86 Toyota Corolla Chassis -
stateside
at least. He has once again broken the
cross platform swap barrier
by putting a
Honda K-Series
front wheel drive
engine into the AE86 while retaining the RWD platform. Going to be the very first fully completed and
running
K-Series AE86 in the US (and maybe even the world), he definitely had some hurdles to jump over when it came to engineering and fabrication.
Read more...
---