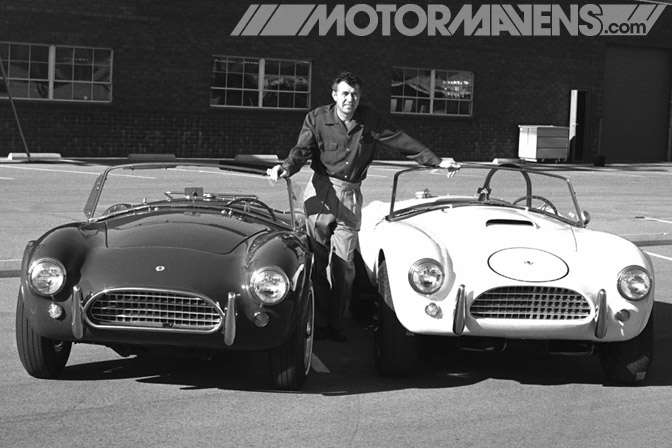 Yesterday, the automotive world lost one of its international legends – Carroll Shelby, the 89 year old creator of the world famous Shelby Cobra 427, and the Ford GT40 that beat Ferrari at Le Mans.
Shelby is one of those names in the automotive industry that everyone knows, but it's possible that some of our readers aren't familiar with his long and storied history, from his days in Formula One, Le Mans, and even land speed racing at Bonneville. Rather than quickly writing up a story about Carroll Shelby from the media center at the American Le Mans race at Laguna Seca, I think I'll just provide a link to a couple good articles on Shelby that I saw in the New York Times and USA Today before I have to get back to shooting on the track. (more…)
---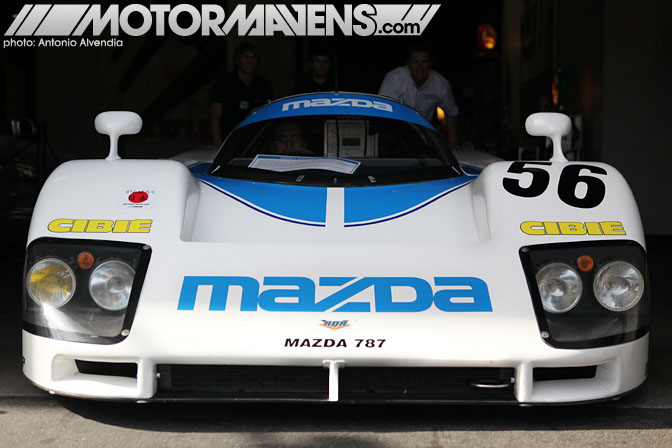 The past few days has been an incredibly hectic for the MotorMavens Crew! Those who have been following our adventures
live
via the
@MOTORMAVENS
Instagram
and
Twitter
will already know that we were in San Francisco for the past few days, but returned to sunny Southern California yesterday morning, just in time to meet a particular
Mazda 787
Le Mans car at the annual
Mazdaspeed Motorsports
luncheon.
This year's luncheon was held at a venue that we would be visiting for the very first time - the
Crevier Classic Cars Collection
in Orange County. While there were a ton of rare and expensive cars already on display at the Crevier Museum, Mazda brought some very interesting vehicles out from their own collection of historic cars... a vintage Mazda Cosmo, the Car&Driver Mazda RX2, and
the belle of the ball
- one of the three Mazda 787 race cars that competed in the
1991 Le Mans 24H
, where
Mazda became the first (and only) Japanese car company to win 1st Place
at the world's most famous endurance race.
Read more...
---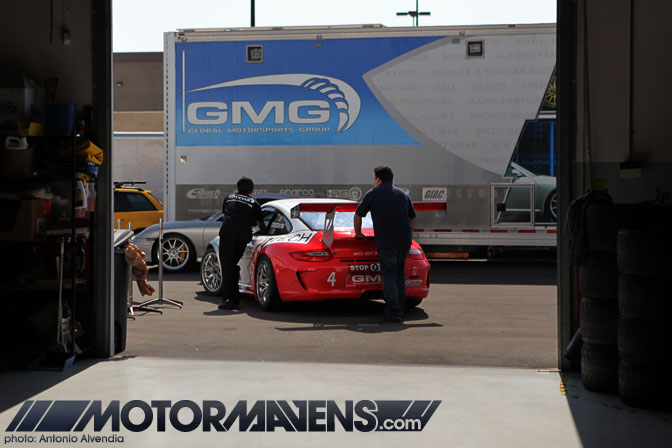 This past weekend, there were far too many events to cover, but I decided to make a quick stopover at the
Global Motorsports Group (GMG)
open house event. Antonio Alvendia, Edward Uche and I made the trek out to Santa Ana, California to check out some of the race-spec Porsches as well as the other customer cars that made it out on Saturday.
For you MotorMavens readers out there who aren't familiar with GMG (a Porsche tuning company), here's a little info. Founded in 2001 by
James Sofronas
and
Fabryce Kutyba
, GMG quickly rose up in the ranks as a premier tuning facility through racing in the
SCCA World Challenge GT Series
and
ALMS
race series. The guys were able to draw on their extensive racing background (with knowledge gained through painstaking R&D) to bring racing performance to their customers' street cars. GMG's primary focus is Porsches, but their shop doesn't shy away from Ferraris, Audis and Volkswagens - they cater to all German/Italian automobiles.
Read more...
---
---