The Olympus Rally is a legendary event that people used to hear about in the advertising campaigns of big car manufacturers. In the 1980s, big car companies like Toyota, Nissan, Audi and Lancia had factory backed rally teams racing through the backroads surrounding Seattle Washington. It even used to be a leg of the World Rally Championship! That's right – WRC on US soil!
If you love the glory days of WRC like I do, watch this video, which features cars like the Lancia Delta Integrale, Audi Quattro, Nismo S12 200SX, Toyota Team Europe's MA70 Supra and a privateer AE82 Corolla FX-16 GT-S! There's even a few short clips of Rod Millen driving a Mazda 323 GTX (Mazda Familia) all wheel drive rally car! (more…)
---
Keeping with my current obsession with Group B rally and looking to keep a pattern going, I present to you a compilation video of various Group B cars, and more importantly, the glorious sounds they make. While there are always going to be cars that make wonderful noises that make you feel all tingly inside, you'll be hard pressed to find anything that is as aurally pleasing as the likes of an Audi Quattro hammering on the rev-limiter. Everything about Group B was absolutely mythic. The speed, the power, the sound, the driving conditions (whether that be the weather itself or the audacity of the crowds). One might even think that the Gods themselves took on the sport, which would explain the talent behind the wheel. But that's enough rambling from me. Sit back, turn up the volume, and enjoy! (more…)
---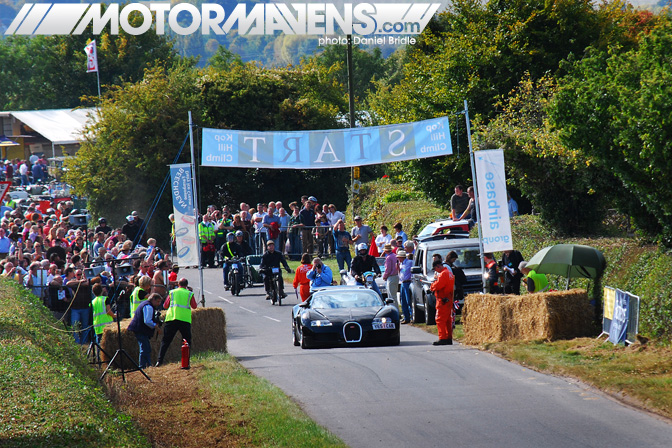 Set in the beautiful country lanes of Princes Risborough, the
Kop Hill Hillclimb
is one of the oldest hill climbs in England. During the early 1900s it was one of the largest motorsport events in the UK. The hill itself is a pretty straight road, but it's over 1000 metres long to the summit and rises to 100 metres high. Big crowds would line the edges of the road to watch drivers and motorcyclists try to achieve the fastest times and speeds up the hill. Unfortunately, as the speeds got faster, so did the risks, and on the 28th of March 1925 an accident involving a spectator led to the end of the original Kop Hill event and led to the RAC banning all motorsports on public roads.
On the 26th and 27th of September, organisers decided to do a
Kop Hill Commemorative Run
to bring the sounds and sights and even smells (mmm, Castrol R) back to Kop Hill again. Over 250 cars and bikes were there, ranging in age from the 1900s right up to 1980s and even some very special modern cars.
Read more...
---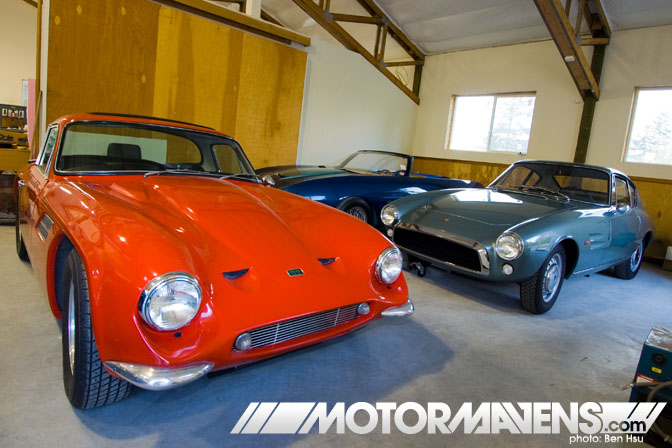 We've had mega coverage of the Pacific Northwest's incredible drift scene lately, so how 'bout a stroll down the path less traveled with some Olde World European classics? You won't see these cars hanging their tails out in a wall-scraping slide, but that doesn't make them any less fascinating. To find these hidden gems, we hopped onto one of Washington's many state ferry boats and hitched a ride to Whidbey Island, about an hour north of Seattle and home of
Simpson Design
.
Read more...
---
An amazing tribute to an amazing motorsport. I cannot stop watching this video. I can't even begin to fathom the amount of footage that went into this… and could it be edited any better? This video and it's soundtrack just feel like a match made in heaven. I hope you all enjoy this as much as I did. Hats off to 'Miika' for creating this gem.
:: Andy Sapp
---