We've seen the new McLaren MP4-12C before here on MotorMavens with Antonio's coverage of the Beverly Hills McLaren Event and it was unveiled back in September of 2009 as the first production car to be completely designed and built by McLaren since the McLaren F1, but it's still rare (and beautiful) enough to cause minor disturbances as it weaves sleekly through more mundane traffic.
This video chronicles the MP4-12C's invasion of North America – with a cameo appearance by a certain McLaren Formula One racing phenom who was arrested in Australia in 2010 for "deliberately losing traction" whereupon he was dubbed a "Hoon" by the Australian Magistrate. We couldn't possibly make this stuff up! (more…)
---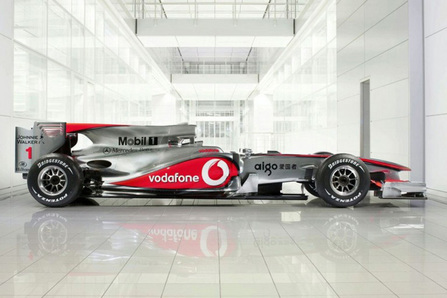 Alright everybody, I know we don't normally feature Formula 1 and other forms of open wheel racing on this website, but I just wanted to share this because I personally am pretty excited for the start of the 2010 F1 season! This Sunday, March 14th is the kick off race for Formula 1 on the twenty-three turn Gulf Air Bahrain Grand Prix.
This is going to be one incredible season! Not only because of the return of Michael Schumacher, racing for the Mercedes GP team; but with the new FIA rules, teams will add another set of alterations to their strategies. Last year was a huge change to the rules, but this year, a few more were added to the mix. To start, refueling during the race has been banned for the first time since 1993. Now teams are running more than triple the size of last year's petrol tanks – which means drivers must monitor their tires and brake wear even more closely. What does this mean for pit stops? With just tire changes, we can expect to see solid 3-second pit stops for all the teams. Red Bull is boasting they can perform a four-tire-change in 1.9 seconds!!! (I can't get 1 lug nut off my car that fast, LOL) Lets see if this gives them another advantage to taking the checkered flag! (more…)
---