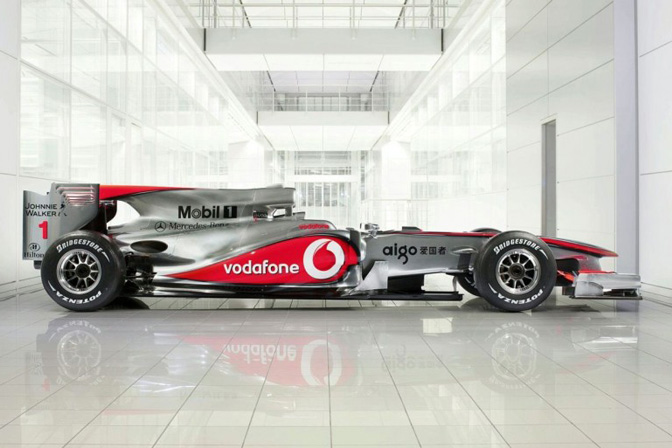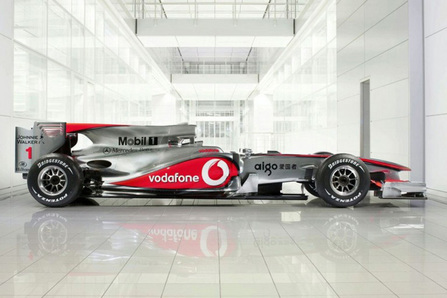 Alright everybody, I know we don't normally feature Formula 1 and other forms of open wheel racing on this website, but I just wanted to share this because I personally am pretty excited for the start of the 2010 F1 season! This Sunday, March 14th is the kick off race for Formula 1 on the twenty-three turn Gulf Air Bahrain Grand Prix.
This is going to be one incredible season! Not only because of the return of Michael Schumacher, racing for the Mercedes GP team; but with the new FIA rules, teams will add another set of alterations to their strategies. Last year was a huge change to the rules, but this year, a few more were added to the mix. To start, refueling during the race has been banned for the first time since 1993. Now teams are running more than triple the size of last year's petrol tanks – which means drivers must monitor their tires and brake wear even more closely. What does this mean for pit stops? With just tire changes, we can expect to see solid 3-second pit stops for all the teams. Red Bull is boasting they can perform a four-tire-change in 1.9 seconds!!! (I can't get 1 lug nut off my car that fast, LOL) Lets see if this gives them another advantage to taking the checkered flag!
2010 will also see changes in the rules to increase the car weight from 605kg to 620kg, which was brought to offset the heavier drivers having a disadvantage when using the KERS system (explanation for KERS). Narrower front tires are also being used to balance the increased grip from the 2009 rule change to allow slicks. Wheel fairings, which were very popular with teams in 2009, are now banned in 2010. Lastly, to close out the main rule changes, 12 teams will be on the race course. This means 24 cars will battle for the checkered flag, which makes race day even more exciting! To see the rest of the rule changes and all the genius technical race team designs check out the awesome Formula 1 website (Great job on it, Rob!). We will see if Ferrari's new wheel design proves its worth by the end of the weekend.
While we are all disappointed that the North Carolina based US F1 team will not compete this year, the return of Lotus and the start of two new teams, HRT and Virgin to the starting grid is sure to hold us over. So, with 24 drivers on the grid now, who do you think will take it this year? Hamilton? Schumacher? Rosberg? Massa (who is back after his horrific injury in 2009)? Vettel? Alonso? Glock? It is anyone's season right now, but we all have our favorites!
To start off the season, Sebastian Vettel will sit at Pole Position with Felipe Massa in 2nd and Fernando Alonso 3rd and Lewis Hamilton rounding up 4th.
Be sure to have a cold beer in hand when the Gulf Air Bahrain Grand Prix green flag waves at 8:00 A.M. eastern time on Sunday. (Or coffee, but it better be an Irish Coffee! HAHA)
:: Scottie Scheetz
P.S. It is still my main life goal to head to Monaco to photograph the Grand Prix. (wink wink, US F1 team for 2011)
Image courtesy of carbuyersnotebook
---