---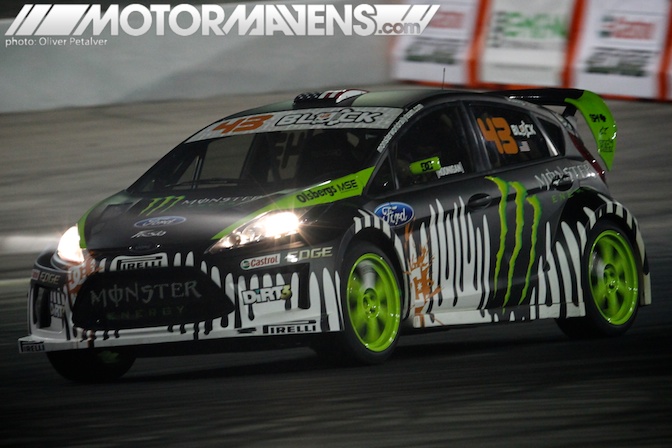 Here are some more much overdue photos from
Ken Block's
Gymkhana Grid Invitational
. At first, "
gymkhana
" may sound like a martial arts discipline (to those unfamiliar with the automotive version) but it's actually a starting line and a finish line joined together by all sorts of interesting obstacles such as cones, tires, and barrels which, when arranged just
so
, require a driver to perform all sorts of interesting maneuvers such as reversals, 180 and 360 degree spins, and figure 8s - all while racing against the clock. The reason I stressed that this is the automotive version is because, you may be interested to know, there is an equestrian version as well. As you can imagine, there's a lot less smoke - unless they figured out how to get a horse to do a burnout when I wasn't looking.
Read more...
---
---
---
---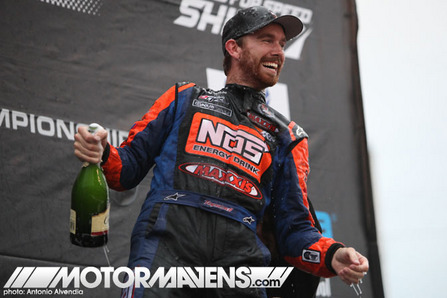 I'm sure many of you have been waiting for my photos and stories from Formula D Seattle, so I apologize to our readers for uploading these kind of late. It's been a pretty hectic weekend. There was plenty of drama at Formula D on Saturday, and I apparently added to it by pissing off the Formula D safety steward while grabbing a quick shot of
Dai Yoshihara
's smashed
Lexus IS350
as it was getting loaded up onto a tow truck and pulled off the track.
It's a long story, but in a nutshell, the Formula D/SCCA guy Randy Hembrey got pissed off at me and pulled my hard card on Saturday (competition day), which allows me to get track access for shooting photos. This was definitely a problem, as I was expected to produce good images that weekend (I was shooting the event for clients, who helped pay my way to get up to Seattle). I had a hell of a time trying to get photos for the rest of the day, especially without access to the hot areas, but I still managed to get some photos somehow.
So here it is... Formula D Seattle through my eyes.
Read more...
---