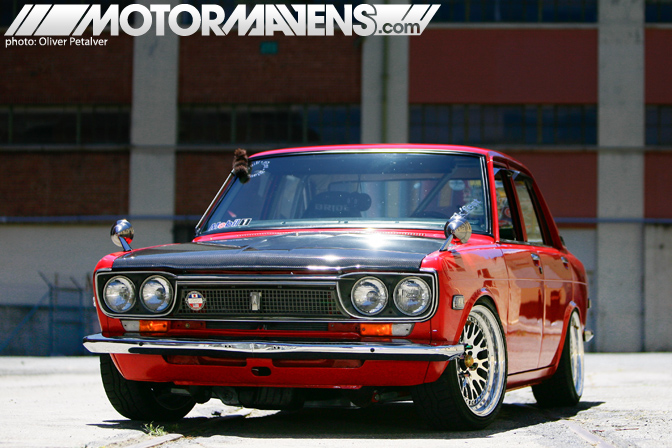 Once called "the poor man's BMW" by Autoweek's G.D. Levy, the
Datsun 510
is a well-engineered and affordable car that has remained popular among automotive enthusiasts for many years. Avid collectors of this car can be found around the world and one in particular is
John Paul "JP" Dagsaan
from the San Francisco Bay area.
I first met JP at the
Japanese Classic Car Show (JCCS)
two years ago in Irvine. I expressed an interest in shooting the car; however, due to the fact that JP was planning on driving back to the Bay area that same night, we were unable to set anything up. Fast forward two years to the present and you all are witnesses that I sneaked away from my family reunion in the Bay to shoot the car - and, if you're reading this,
Hi Mom
! How's that for dedication?
Read more...
---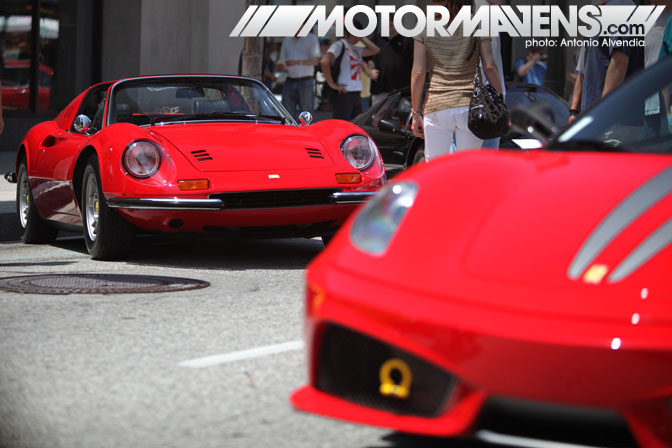 Last weekend, I made the trek out from my Orange County home to meet up with
Antonio Alvendia
at the
Concorso Ferrari
, where the streets of
Old Town Pasadena
were closed down and overrun by tons of gorgeous, shiny Ferraris as far as the eye could see.
We don't normally attend these types of events to shoot coverage for our website, but since this all happened right next to where Antonio lives, we figured we should check it out. Anyway, who wouldn't want to spend the day with tons of beautiful Italian cars? I was dumbfounded by how many gorgeous looking Ferraris turned up to fill up all of Pasadena's famous Colorado Boulevard.
Read more...
---