---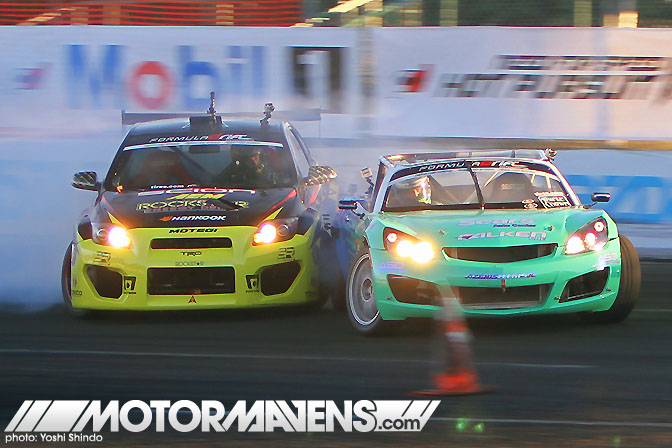 Since
Formula D Seattle
, all the members of the crew have all been super incredibly busy handling all sorts of things related to the website and promotions, so we decided to hold off on our normal "event coverage" stories so that I could write different type of story - something more of a perspective piece. Normally, we always have Antonio write the event stories, because he seems to have the most experience, and he knows all the details of the drivers and everything. However, this time, the guys asked ME to write about my own personal experiences at FD Seattle.
This year's Formula D Seattle marks my first anniversary as a part of the Motor Mavens Crew
. At last year's event, I didn't even know Antonio yet. In fact,
I only met him at the end of the event
, when he was out in the parking lot, chillin with our friends
Ian Dillon
and
Raymond Vazquez
.
I gotta say... this year has been one hell of a ride! Just in this past year, I've attended three other Formula D events, done multiple local drift event coverages, car features, cruises, meets, and everything else in between. As a local Seattle-based contributor for MotorMavens,
my main goal was to blow up the Pacific Northwest scene
since I know it has some of the sickest cars around! We also have some highly skilled drifters up here - such as Formula D drivers
Roland Gallagher, Nikolay Konstantinov, Ian Fournier,
and
Victor Moore.
Since this event was local, there was no doubt that all these guys would be attending. I knew this was going to be a great event!
Read more...
---
---