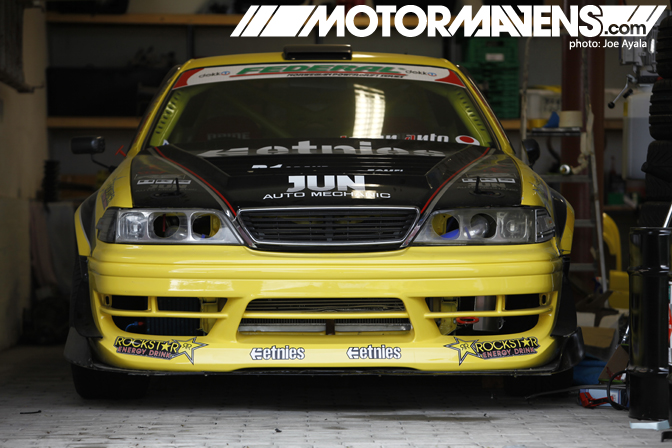 As some of you may know, Justin Shreeve and I have been brought out to Norway by brothers Lars and Dag Harlem of
Team Yellow
to cover the
Gatebil Festival
held from July 8-10. Justin and I got a chance to come by the shop and meet some of the team and their machines!
The Garage is actually inside of an barn in the middle of a farm! It was really cool driving through fields of wheat for about half a mile until we came up to a red barn house perfectly placed on the beautiful hills of Norways countryside!.
Read more...
---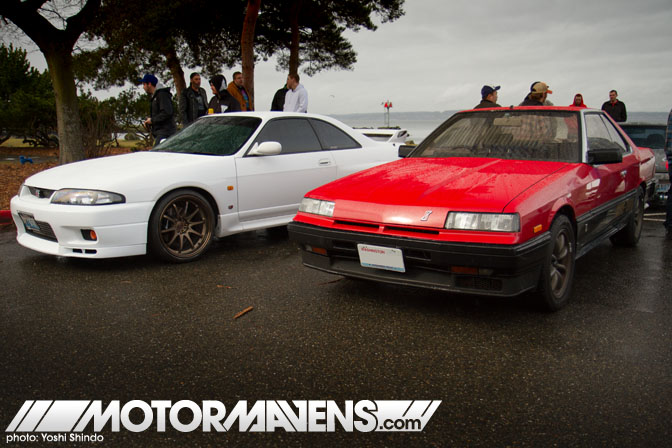 It's hit or miss, in
Seattle
, in the early Spring. Some days the sun is out and shining - some days, something resembling a monsoon could turn the parking lots into lakes. Even though it's only warmed up to nearly 55 degrees outside,
Seattle-ites
treat it like mid-Summer. That's what we are accustomed to here in the Northwest. Still, every year, toward the end of March, rain or shine, the
Northwest Nissans'
Golden Gardens Meet
is always a huge success.
This year, unfortunately, it was a bit wet with the sun only barely shining though the thin veil of overcast clouds later in the day. Weather aside, this year was just as packed as previous years with three main lots filling up. The parking overflowed along the street for at least a half mile. I could tell it was going to be a meet well worth checking out!
Read more...
---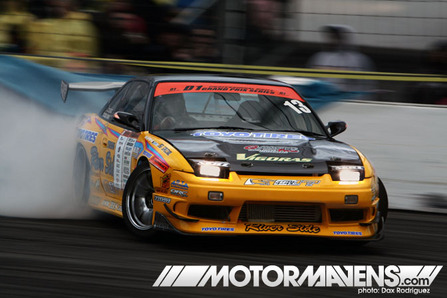 "Evvvvverybody's talking bout the good old days, the good old days…" With the next round of the D1 Grand Prix USA series coming up this weekend in New Jersey, I can't help but think back to "the good old days" of D1 events in the USA. It was just so exciting back then. It was so exciting to watch the D1 drivers from Japan drifting with their high end competition cars; and you got to hear the awesome mixture of turbo sounds and screeching tires. D1 was not plagued with the V8 blaaaaap blaaaaaaaaaaaaaaaaaap blap blaaaaaap that is now becoming the norm in American drifting events.
Even though Formula D was still strong even back then, what the D1 events brought to its American fans was a taste of Japanese drifting culture… it was so exciting. I really hope the new people who throw D1 events in the USA can build the series back to its former glory. It just used to be so epic.
Just look at this photo of Atsushi Kuroi from Osaka based drift team Tinker… his car is so bad ass! As is he! I miss the old days.
:: Motor Mavens
---