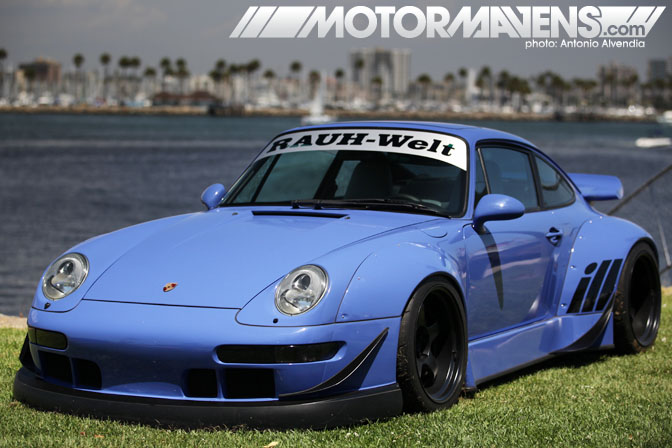 This past weekend, there were tons of automotive events happening, so those of us located in Southern California faced a dilemma - should we go to
Nisei Showoff
or
Infamous
?!
The tried and true
Import Showoff
event thrown by legendary import carshow promoter
Ken Miyoshi
during Downtown LA's annual
Nisei Week Festival
in Little Tokyo is always a good time. Everyone knows that Nisei Showoff symbolizes the best of the best - the highest standard in modified import cars, with attendance by the OG crews that used to run the streets of Los Angeles when the sport compact scene was just beginning to blow up. The whole vibe at Nisei Showoff feels a bit nostalgic, to be honest.
Can it be that it was all so simple then?
Good cars and good friends in a relaxed atmosphere, surrounded by good Japanese restaurants and boutique shops in Little Tokyo.
However, some young car enthusiasts don't care about
memory lane
nostalgia or waxing poetic about the good old days. For this rapidly growing new generation of frame-scraping tire stretchers, the newly conceptualized
Infamous
show was thrown as a collaboration between the
Fatlace
and
Canibeat
Crews at the
Queen Mary
in Long Beach.
It's obvious that MotorMavens connects to both scenes and both types of automotive taste, so those who
follow @MOTORMAVENS on Instagram and Twitter
already know that we decided to hit both shows. Here's a quick gallery of images from both events!
Read more...
---
Antonio has just gotten back from Seattle Formula D, and I'm sure many of you are waiting to see the photos from the event. He is currently preparing photos and stories to post up, but while he's doing that, we thought we would change the pace just a little bit.
Many of you I'm sure have seen some of Antonio's stories and photos from the 2009 Ink and Iron festival. (There are A LOT more photos by the way… we just thought we'd spread out the postings in case not everyone was feeling the style.) While we were at the show, we decided to get some video footage of the event. This time we only used Antonio's Canon 5D Mark II digital SLR camera in video mode. He's just starting out with trying his hand at shooting video… it's a really different skill than shooting still photos, as there are different techniques that make both disciplines challenging.
Many of you may not be aware of this, but the 5D Mark II is becoming a huge favorite of the independent filmmaker. The 5D's insane depth of field, color quality and low light capabilies make it ideal. There's no high speed or time lapse capability, it simply has amazing picture quality.
Along with video footage we got from the 5D Mark II, we integrated some of Antonio's still shots. See if you can tell which shots are stills. Enjoy the new video and let us know what you think.
:: Travis Hodges
---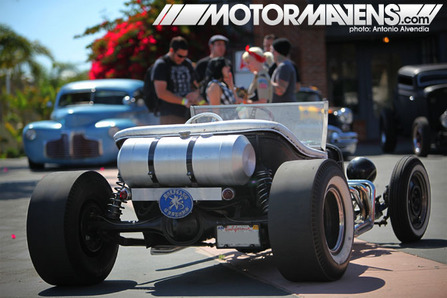 If you've been paying attention to what I've been writing on Motor Mavens and other automotive websites at all, you may have noticed that I've recently become a fan of hot rods and kustoms. While I'm certainly no expert when it comes to these cars, there definitely are particular aspects about this whole car culture that I personally identify with and have fallen in love with.
Travis Hodges and I recently paid a visit to the
Ink n Iron Festival
at the
Queen Mary
in Long Beach, CA. While the show was certainly expensive at $40 each for 'media passes' and $15 each for parking (at that point, we realized we haven't paid to get in to any car related event in YEARS), it's okay because the event had tons of cool looking cars and other elements of hot rod culture that made for some interesting photos.
Read more...
---