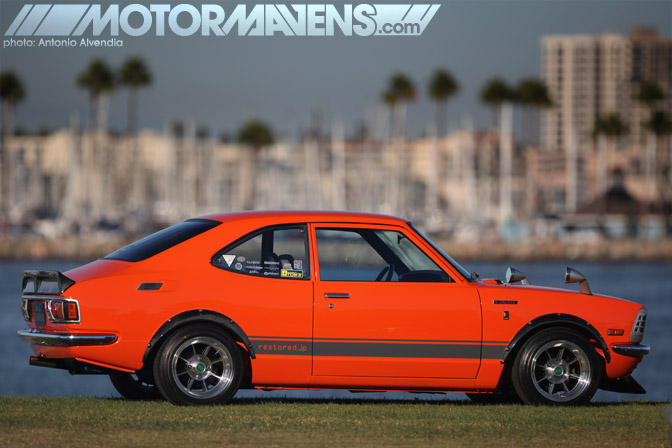 Every year, one of my favorite events to attend in Southern California is the annual
Japanese Classic Car Show
in Long Beach.
JCCS
is like a big reunion of old school friends, surrounded by the finest pre-1990s vehicles made in Japan. The water surrounding the iconic Queen Mary cruise ship and the Downtown Long Beach skyline is a perfect backdrop for Skylines, 510s, Zs, Celicas, Corollas, Starlets, Land Cruisers, RX7s, RX3s, Civics and all sorts of other interesting Japanese old school cars!
Read more...
---
I know many have been eagerly awaiting our photographic coverage of this year's
Japanese Classic Car Show
in Irvine, CA. I would have wanted to post up our photos immediately on Saturday night or on Sunday, but it has been an extremely hectic weekend full of photo shoots with out of town cars!
There were TONS of people at JCCS this year. I really need to give props to
Koji
and
Terry Yamaguchi
for creating this show and making it better and better and better every single year. Instead of droning on and on about the history of the JCCS show and talking about how many people traveled from all over the USA to bring their cars to this event, let's just dive into the photos of the cars! After all, that's what you came here for!
Read more...
---
If you owned the fifth RA20 Toyota Celica in existence, you'd certainly be a proud papa – especially if your car was in the same condition Joji Luz's Number 5 Celica was in! Joji's car is always, always clean. It has been featured in Sport Compact Car Magazine (RIP SCC), and is always on display at the annual Toyotafest put on by TORC, the Toyota Owners and Restorers Club and at the Japanese Classic Car Show.
It seems the Number 5 Celica recently had a baby – and here it is! This is an ABC Hobby RA20/TA22 Toyota Celica body, painted to look just like Joji's Celica. We think it looks great – same color, same wheels and everything! Even the stance of the RC looks cool! Look how far those wheels stick out from the slightly exaggerated fenders!
Time to start painting our nostalgic Japanese car ABC Hobby bodies!
::Dan Hsu
---