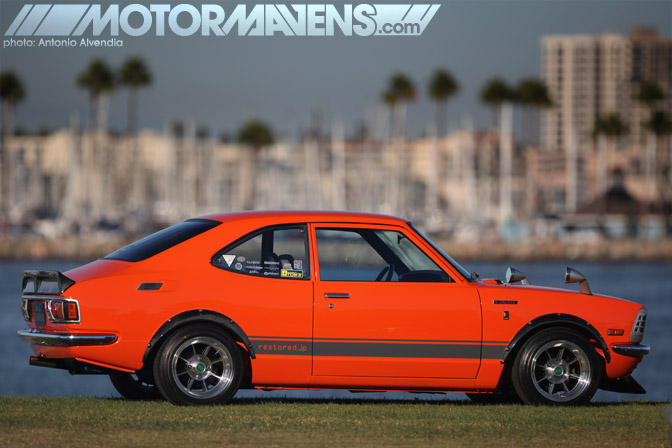 Every year, one of my favorite events to attend in Southern California is the annual
Japanese Classic Car Show
in Long Beach.
JCCS
is like a big reunion of old school friends, surrounded by the finest pre-1990s vehicles made in Japan. The water surrounding the iconic Queen Mary cruise ship and the Downtown Long Beach skyline is a perfect backdrop for Skylines, 510s, Zs, Celicas, Corollas, Starlets, Land Cruisers, RX7s, RX3s, Civics and all sorts of other interesting Japanese old school cars!
Read more...
---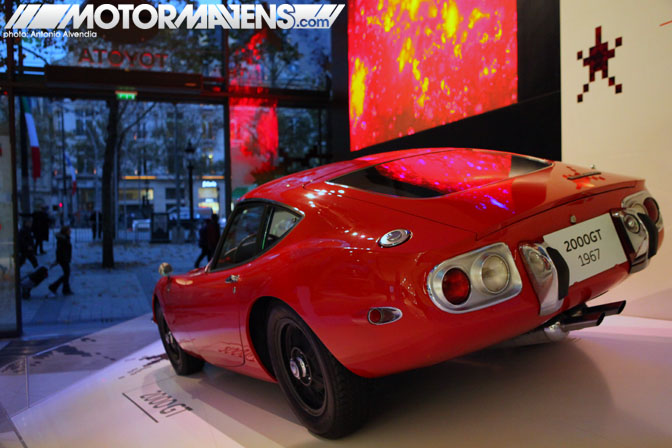 People from all over the world flock to Paris because it is well known as a city of love; a city of passion; a city of style and history.
Everyone who knows me personally knows that I have an enduring
love
and
passion
for the
style and history of fine Japanese automobiles
, especially those from a particular automaker -
Toyota
. As a driver, restorer, and collector of vintage Toyotas, I've owned something like 40 Toyota and Lexus vehicles in my lifetime, with tons and tons of rare parts and Toyota motorsports memorabilia in my private
Cipher Garage Collection
.
For those who also share the passion for Toyota automobiles,
Toyota Motor Europe
has graciously created a place for all of us to
rendezvous
.
Read more...
---
If you owned the fifth RA20 Toyota Celica in existence, you'd certainly be a proud papa – especially if your car was in the same condition Joji Luz's Number 5 Celica was in! Joji's car is always, always clean. It has been featured in Sport Compact Car Magazine (RIP SCC), and is always on display at the annual Toyotafest put on by TORC, the Toyota Owners and Restorers Club and at the Japanese Classic Car Show.
It seems the Number 5 Celica recently had a baby – and here it is! This is an ABC Hobby RA20/TA22 Toyota Celica body, painted to look just like Joji's Celica. We think it looks great – same color, same wheels and everything! Even the stance of the RC looks cool! Look how far those wheels stick out from the slightly exaggerated fenders!
Time to start painting our nostalgic Japanese car ABC Hobby bodies!
::Dan Hsu
---