While videographer Josh Allen and I are getting the first installment of our exclusive MotorMavens video project finished, I thought I'd post up the latest video by Al Clark, which features the fantastic Round 1 of JDM Allstars! Even though the event happened about 3 weeks ago, for those of us who attended, the memory of it is still firmly planted in our minds. It was a crazy and unforgettable opening to the 2010 series and this video captures it perfectly.
Enjoy!
::Daniel Bridle
P.S. How freaking awesome is the intro!?
---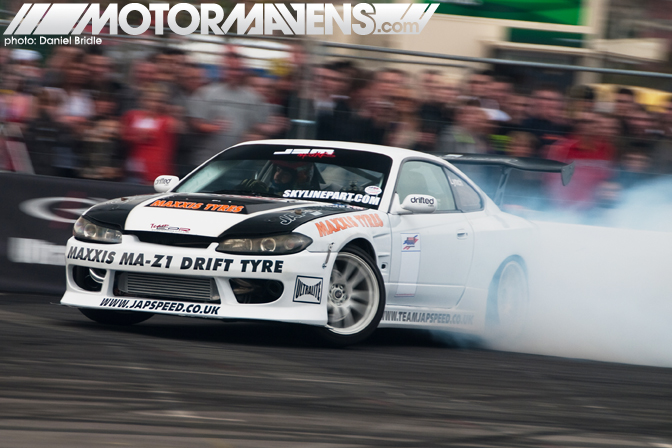 After an unusual but fun night in the
Trafford Centre
which involved myself,
Dan Chapman
and a bunch of friends attempting to do 5 car drift trains on the dodgem karts in the arcade, it was time to wake up, head out of my hotel and get to the track for another day of intense
JDM Allstars
action!
Saturday had given us just a glimpse of what Sunday had in store, and with even more crowds, the atmosphere building, the
Krispy Kremes
being handed out (oh yes, I said it, free Krispy Kreme doughnuts!) and a huge live screen, it was looking like Sunday would be a very good day indeed.
Read more...
---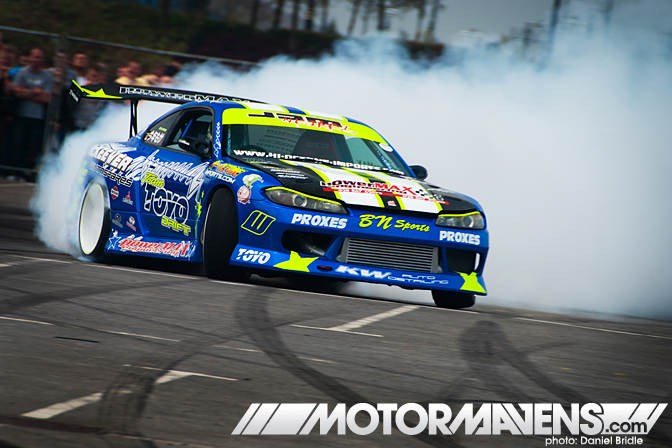 The
JDM Allstars Professional Drift Series
has become famous for raising the bar for UK drift events year after year, and the start of the 2010 championship was no different. Once again JDM Allstars rocked up to an all new location, this time the city of
Manchester
, a place that usually makes me think of Football, the band Oasis, and excitable accents that I can't understand.
Like Wembley and Newcastle before, the track would be a street based circuit in one of the overflow car parks outside the
Trafford Centre
, a shopping centre that looks like a cross between the inside of the Titanic, Ancient Rome and a giant US mall! When I arrived on Friday, I was blown away by the scale of the track and surrounding area. I had a feeling, with all the hype and build up, that the empty space I was looking at would be packed over the weekend!
Saturday morning came and it was looking like my feelings would be proven right. With the track ready, the crowds pouring in, and a whole heap of new cars, practice got under way. So here's a few photos from day one of a truly awesome drift event...
Read more...
---