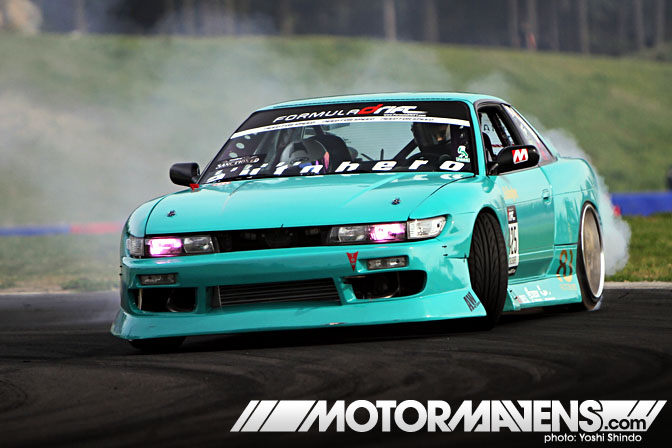 I remember four years ago when Formula Drift first came to Evergreen Speedway in Monroe, Washington. It was like we had won the lottery because, for the previous years, the closest FD ever came was California. If you have ever attended the Seattle FD event, you know how nuts it can get. I have heard that the crowd is among the loudest if not the loudest of all the stops on the tour. I'd like to attribute that to the large group of local drifters who sat right under the Judges booth that first year and got the crowd pumped up - even doing the wave! The next year they gave us cow bells - Big Mistake.
What I am getting at is simply that Formula D is a big thing here in the North West. This year FD has formally made the event a two day spectacle where you can come on Friday and witness the practice and qualifying - But, really, we've been going to the track on Friday to watch these pros rip it up on our home track for about three years now. Did they start the Friday thing this year because of us? Probably not, but it's awesome for the fans to get the full picture of the field of drivers that so desperately want to make it in the big Saturday show.
Now, for the first time since Seattle has been a stop on the pro drift series, we have our home team: Nikolay Konstantinov, Ian Fournier, Victor Moore and last, but certainly not least, Roland Gallagher. Four local guys we can cheer on and share in their glory and accomplishments. It's hard to believe these guys are stepping up to a national stage - ready to make their dreams come true and, whatever the outcome, the NW is proud of them.
Read more...
---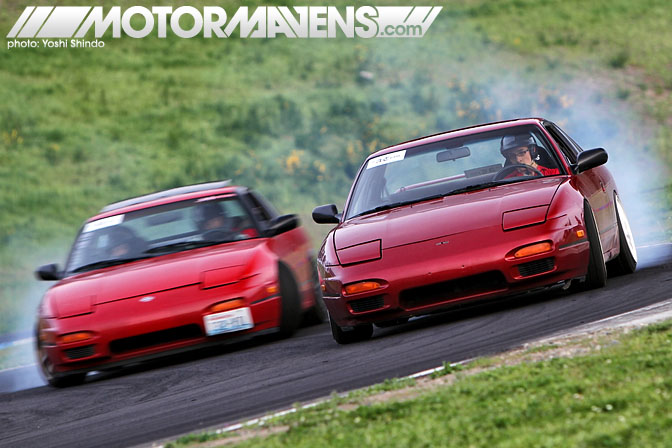 As with most things in life, there are goals that people set for themselves in whatever they do. Some aspire to be the best in their field and pit themselves against others to see where they stand. For others, just being a part of the camaraderie or community is enough. They participate just for the sheer excitement rather than competition. Luckily, in the North West, we have a huge mix of both ranging from the new
Formula Drift Pro
and
Pro-Am
drivers to the guys who keep it strictly fun. Whatever category any of these guys fall under, it's with great pride that I can say
all
of them are grassroots drivers. Which brings me to
Comrades
.
For those that don't know, Comrades started from humble beginnings when four local drift teams decided to unite under one banner years ago. Now that banner has grown to include all NW grassroots drifters from Oregon to Canada.
May 15th set a new benchmark for drifting in the NW when the Comrades were invited to tear up the track at
Pacific Grand Prix
in
Kent, WA
. New Pros and old schoolers came out to drive on this newly created track, owned and operated by
Paul Zalud
, that spans a little less than a mile with a layout "that kinda gives you that
Bihoku
vibe."(Haha, it's a reference to a Japanese race track,
Bihoku Highland
)
The
Mighty MotorMavens Crew
was out in full force as well. Covering the entire event from the driving (by me), video from
Abbit Wilkerson
and
Justin Shreeve
to, of course, photos from
Yoshi Shindo
and new comer
Jeff Santiago
- both armed to the teeth with their new
Canon EOS 7D
cameras.
Read more...
---