"Honda is really all about the engine." Any real racing enthusiast will be aroused by the sound of a real race car. Listen to the awesome sound of this vintage Honda RA272 Grand Prix car as Dario Franchitti takes the famous – and immaculately kept – Mexico Grand Prix winning car out for a spin. This 1.5-liter V12, 230 horsepower vintage GP racer is the very same car that scored Honda its very first Grand Prix win at the 1965 Mexico Grand Prix, a race won by Richie Ginther.
When Franchitti described his experience with the car, he said the sound of the engine, its precise gearbox, and its unique handling made him think the car was very similar to a motorcycle! (more…)
---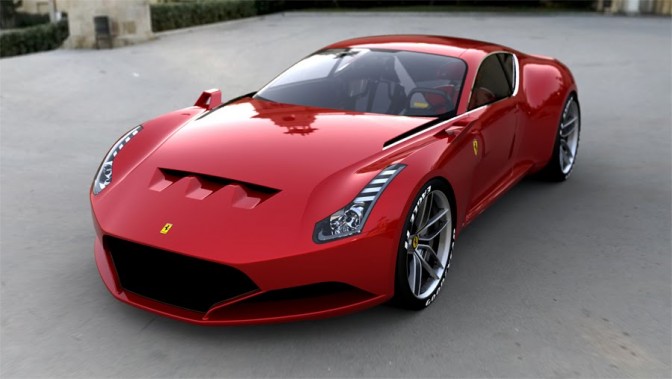 Getting a design off the drawing board and into development can be an arduous task in the best of times but, after
Ferrari
's release of the
599 GTO
, it may be quite some time before we see this beauty on the roads. So, if you're like me, you're asking "what has Ferrari planned for us in 2012 to replace the over-sized, grand tourer
612 Scaglietti
?" Berlin-based designer
Sasha Selipanov
, AKA "The Angry Car Designer", has conjured up one fantastic design possibility for Big Brother's replacement.
This killer
612 GTO
concept combines the sinuous lines of Ferrari's latest models with a nod to the famed
250 GTO
. Just try to remember that the pictures you are now salivating over...are just renderings. Sorry to burst any newbie bubbles but any exposure to the renderings and concept cars of this industry should leave us all with one clear message: this may very well be the most beautiful car never to be built. After all, there is more than a slight chance that this design won't make it past the design room. However, despite the unfortunate realities of auto design and manufacturing, Selipanov continues to design drop dead gorgeous super cars.
Read more...
---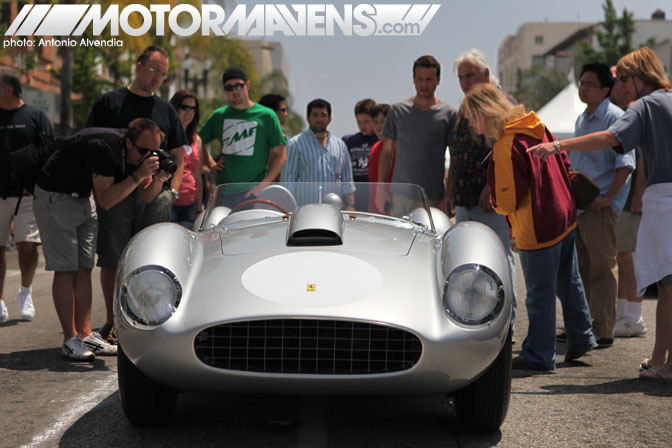 Several weeks ago, I spotted this immaculate
Ferrari 625/250 Testa Rossa
sitting all by itself in the middle of Colorado Blvd while I was at the
Concorso Ferrari
show in Old Town Pasadena, CA.
With so many amazing Ferraris lining the street, I was really lucky to have met the owner (most of them were away from their vehicles) and talk to him a little bit about the car, while chief MotorMaven Antonio Alvendia shot photos. It wasn't until I got home, however, that I discovered the rich history of this car and its owner -
Bruce Meyer
.
Bruce Meyer has been a renowned classic car collector for years and is widely known for his collection of cars - a collection which contains such prized pieces as
Clark Gable's
Mercedes 300SL convertible
,
Steve McQueen's Porsche 356
, and even the classic
Concours d'Elegance show-winning
Duesenberg
. He's also
the founding chairman
of the
Petersen Automotive Museum
in Los Angeles, CA. These bullet points are all extremely impressive, but we can always revisit Mr Meyer's background at another time - I want to talk about the gorgeous silver car in the photos!
Read more...
---