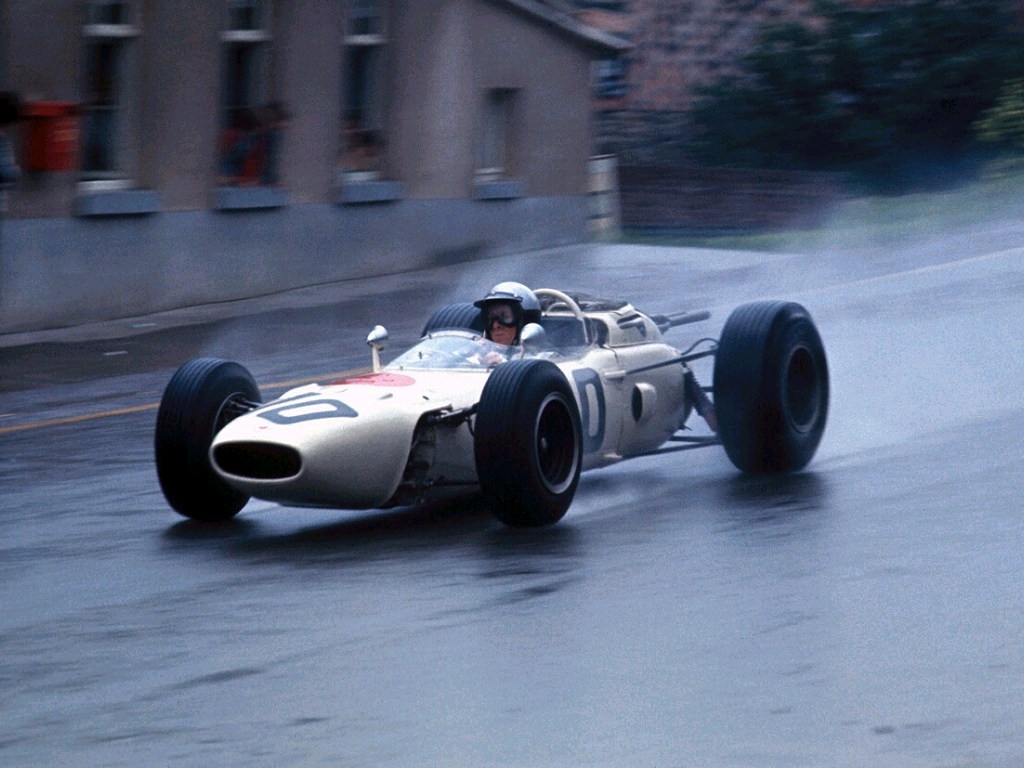 "Honda is really all about the engine." Any real racing enthusiast will be aroused by the sound of a real race car. Listen to the awesome sound of this vintage Honda RA272 Grand Prix car as Dario Franchitti takes the famous – and immaculately kept – Mexico Grand Prix winning car out for a spin. This 1.5-liter V12, 230 horsepower vintage GP racer is the very same car that scored Honda its very first Grand Prix win at the 1965 Mexico Grand Prix, a race won by Richie Ginther.
When Franchitti described his experience with the car, he said the sound of the engine, its precise gearbox, and its unique handling made him think the car was very similar to a motorcycle!(Well, it makes sense, given Honda's history of building great motorcycles.) Franchitti said he was honored "to drive such a historically significant car… and a Honda, which obviously is a brand very close to my heart."
Can you imagine what it might be like to actually race in this car??? These vintage Grand Prix cars were a LOT more dangerous than the cars of today… less safety equipment, less aero, less braking, less everything! Much respect to the grand prix racers of yesterday!
:: Antonio Alvendia
---