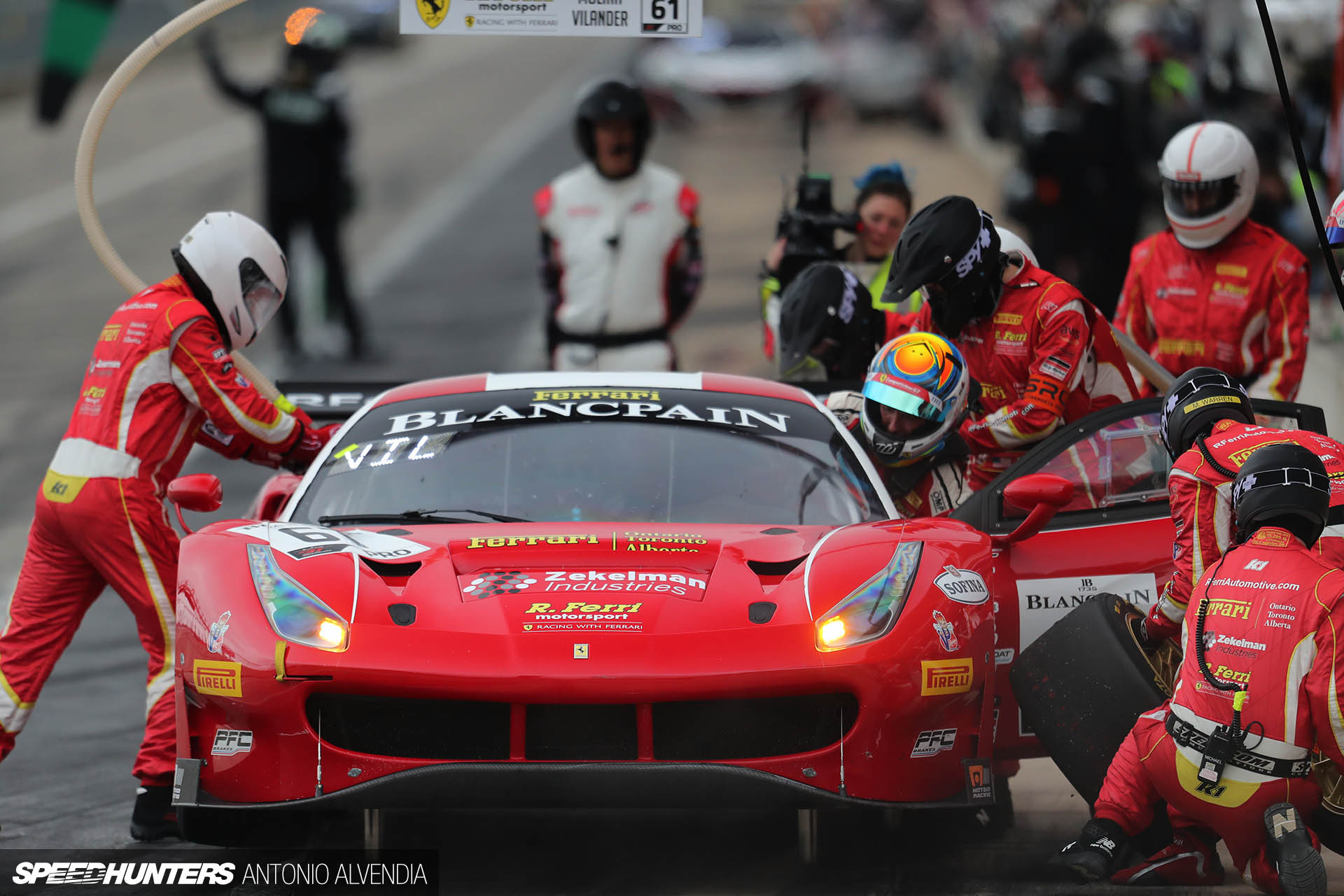 I've been wanting to shoot photos at the Circuit of the Americas ever since the modern American Formula One track first opened, but didn't have a chance to visit until only this year, when SRO America's Blancpain GT World Challenge announced that it would hold its season opener at COTA.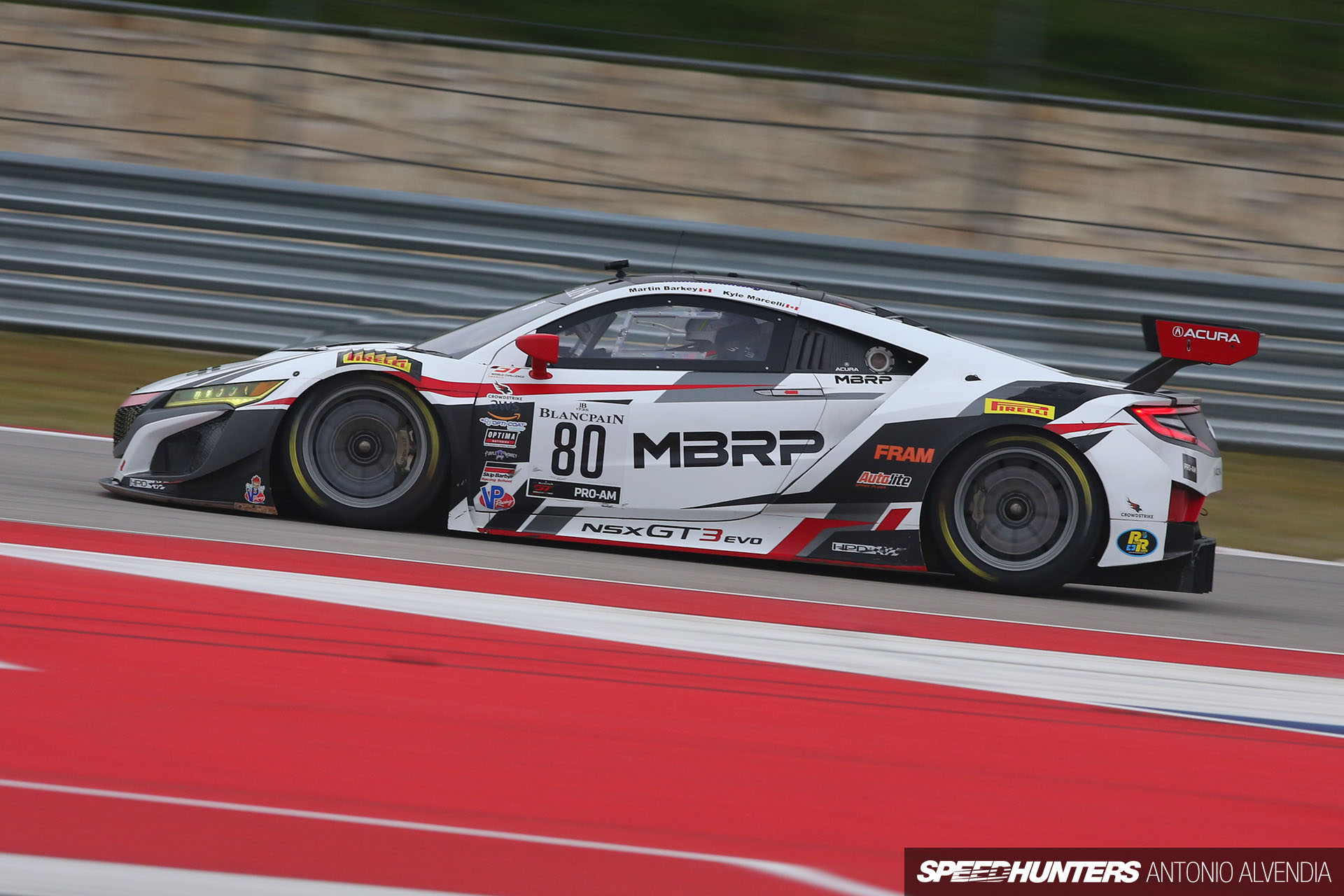 The 3.4-mile Formula One racetrack looks amazing, with dramatic, natural elevation changes, including the incredibly steep 133-foot climb up to Turn 1. Ever since my first time attending the Total 24 Hours of Spa FIA GT race in 2008, I've been fascinated by the cars and culture of GT racing in Europe, and have been hoping for a chance to shoot European GT racing again.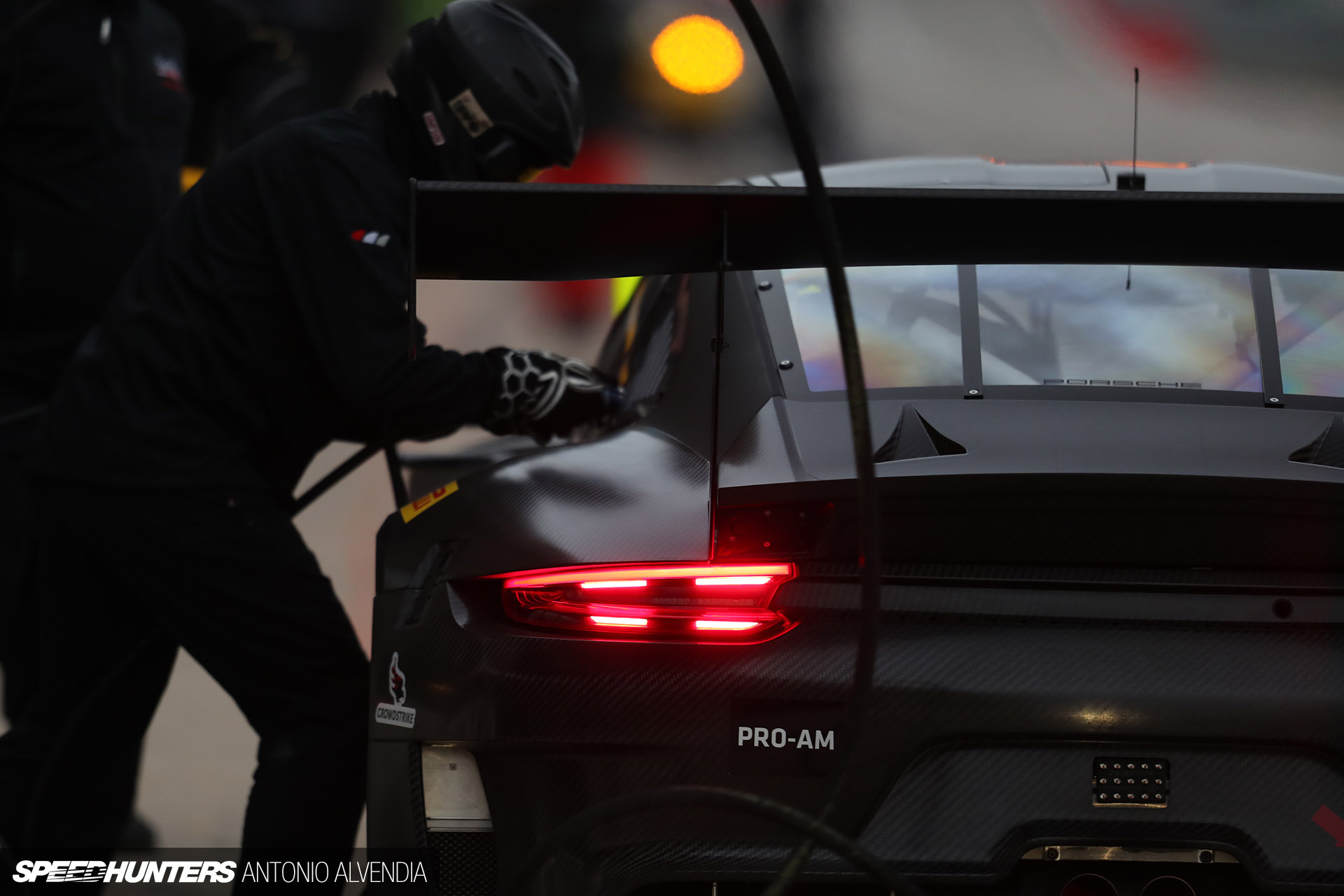 Kevan Millstein and Alex Barron, the drivers of this wide-body 991 Porsche 911 GT3R, admitted to me that they didn't have time to wrap their car yet, but in my opinion, this 500hp NA beast looks amazing in all black, with its raw exposed carbon fiber body panels.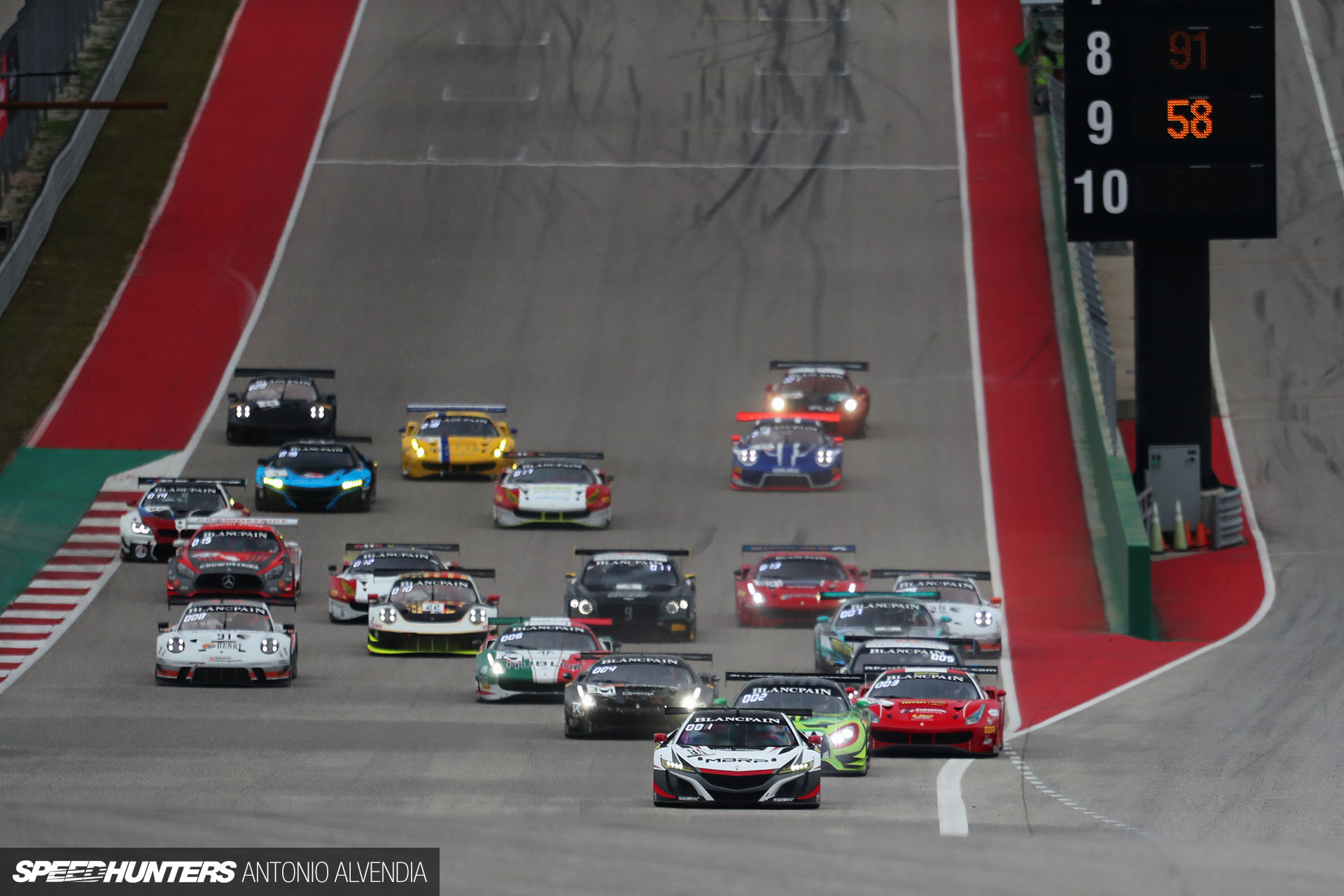 For more photos, check out the full story I posted on Speedhunters.
:: Antonio Alvendia
www.antoniosureshot.com
Instagram: @antoniosureshot
---