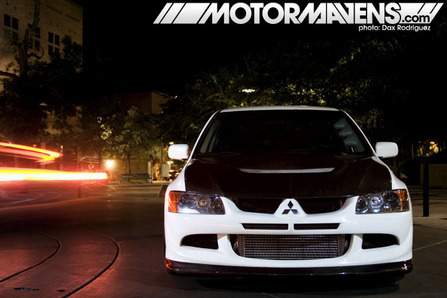 What does it mean to have power? Is power the ability to do whatever you want? Or, maybe it is having the power to control people and the things they do… Better yet, maybe power is all about having the ability to mash your right foot to the floor board and leave everyone and everything in your rear view mirror!
As I was driving around Tempe AZ one day, I saw this white Evo VIII take off from a traffic light, literally leaving all the other cars (including mine) in the dust, as it turned into a big blur of white 'get up and go!' I just had to follow this car! This Evo is owned by a guy named Jake Blackman; and for Jake, the feeling of power is assigned a numerical value – 714.  That's the exact number of horses in Jake's Mitsubishi Evolution VIII that actually get their hooves on the ground! With that kind of power you're sure to leave some worries (and problems) in the dust.
For a 7-year veteran like Jake (along with his crew over at JBA Motors),  making high horsepower vehicles is nothing new. From Jake's personal 946whp Honda Civic Si (which runs 9.56 seconds in the 1/4 mile) to his friend Aaron's 927whp Honda Civic hatch, horsepower is par for the course. However Jake's Evolution wasn't always this powerful.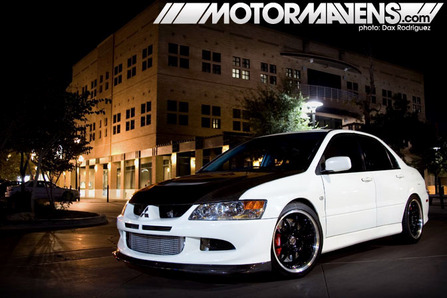 Starting off as a build for one of Vivid Racing's customers, the Evo ended up being sold to Jake as a parts car. Chalk it up to "death by blown motor and other complications". Harbouring the Evo while simultaneously building his Civic for the street (which at the time was not making 946whp), Jake came to a crossroads. Should he continue to spend money to make the Civic faster, stronger, and keep the race fuel topped off or should he make the switch to a new platform?  Since I'm featuring the Evo, you already know which road he took. Taking a little more than a year to complete, Jake rebuilt the Evo's 4G63 motor with an impressive list of top shelf parts and added his own personal style to make it his own.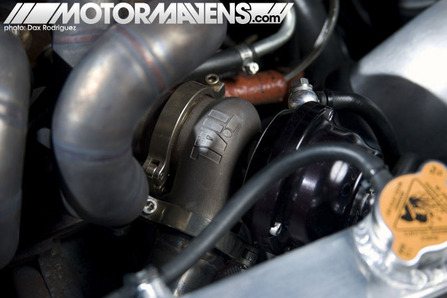 Jake mated not one but TWO TiAL 44mm wastegates to the Full Race Twin Scroll turbo manifold.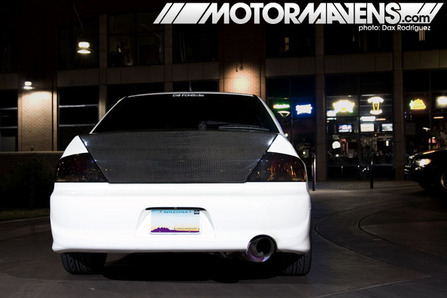 Keeping it simple out back with a Seibon carbon fiber trunk lid and a pair of smoked OEM taillights.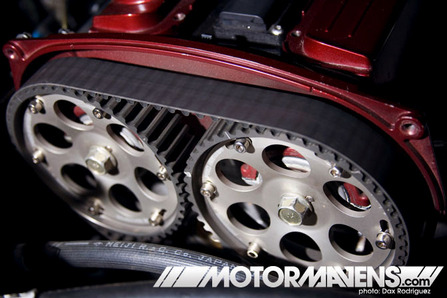 HKS 280 Cams are kept in check by a pair of Skunk2's Pro-Series Adjustable Cam Gears.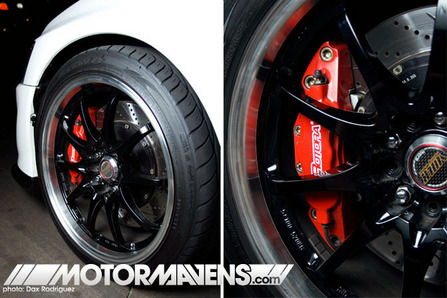 Making sure the Evo has enough stopping power as it has horsepower, a set of Rotora 6 piston brakes hide behind limited edition Volk Racing LE28N wheels, which conservatively measure in at 18×9.0 +35.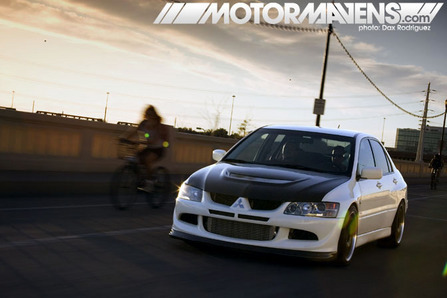 The bicyclist in the background gave the Evo a run for its money. Even though the bicyclist is rumored to be one of the fastest bikers in the Tempe area, I'm still putting my money on the Evo. Lol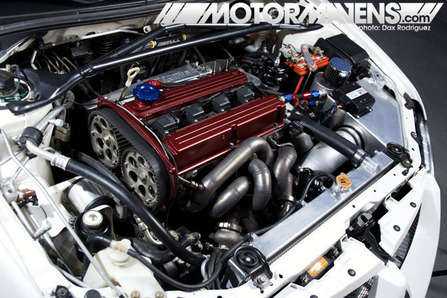 The first thing you notice in the engine bay is the beautiful hand crafted turbo manifold from Full Race. The second thing you notice is the AC lines are still there. 714 whp Evo with Air Conditioning? Now that's a wonderful thing!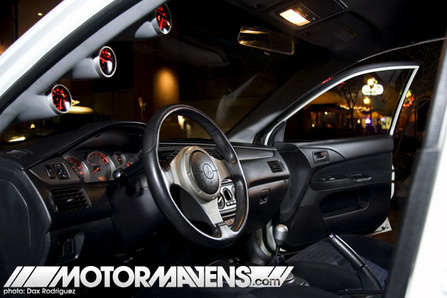 Interior is pretty straightforward; Jake didn't want the Evo to be gutted out or too abrasive since he was going to be street driving this car on the daily.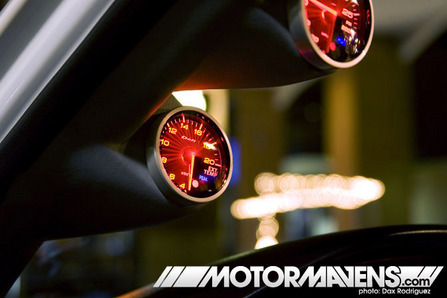 Exhaust gas temps, oil and boost pressures are shown on the always awesome looking Defi gauges.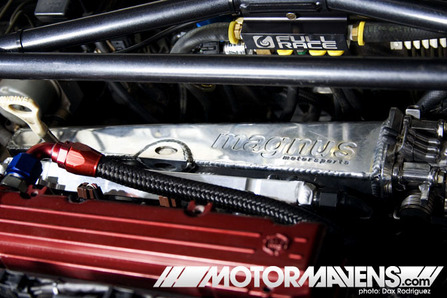 Another sweet looking piece under the hood is the fully polished Magnus Motorsports intake manifold. Polished engine parts are rad!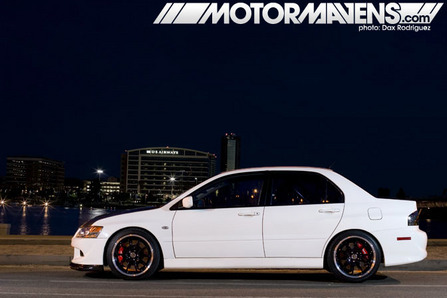 Evos are known to handle well from factory. However, to make it better, Tein Flex coilovers with E.D.F.C were added to help lower the car and stiffen up the ride. Cusco front and rear sways bars were also added to help reduce the body roll during corners.
:: Dax Rodriguez
---