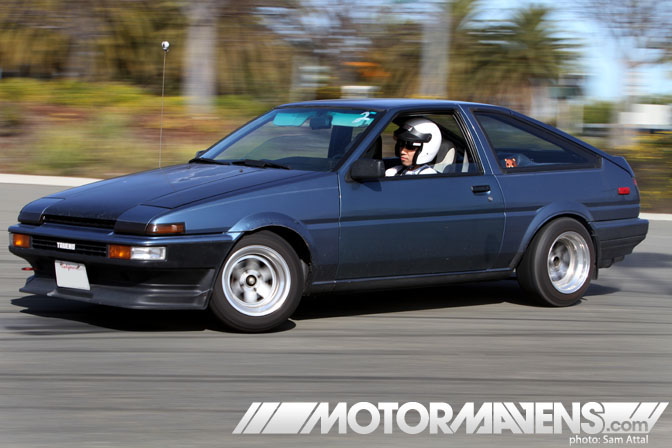 A couple of weeks ago, I shed some light on the Comrades FC3S Truckasaurus RX7 from Fatlace WordUp!, a drift and gymkhana session that's held once a month in Santa Clara, CA. The event is only open to 15 drivers and members of the media – no spectators are allowed. It is the closest thing we have to Drift Day in the Bay Area and is centered on providing a safe venue for those who wish to better their skills in a safe environment.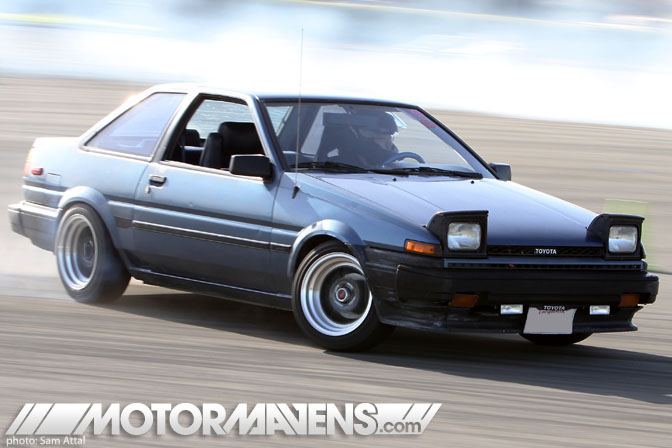 Different courses are set up in a giant parking lot which belongs to the Great America theme park. Professionals and amateurs from all over the Bay Area take turns trying to get mad angle between cones setup across the lot.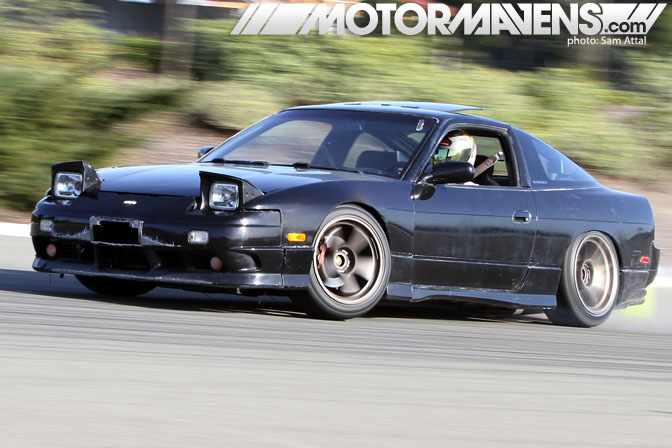 Most people bring out their beat-up daily drivers and do their best with lightly modified Nissan S13s, Nissan S14s and Toyota AE86s. Riding "boro" isn't so bad when you're going sideways…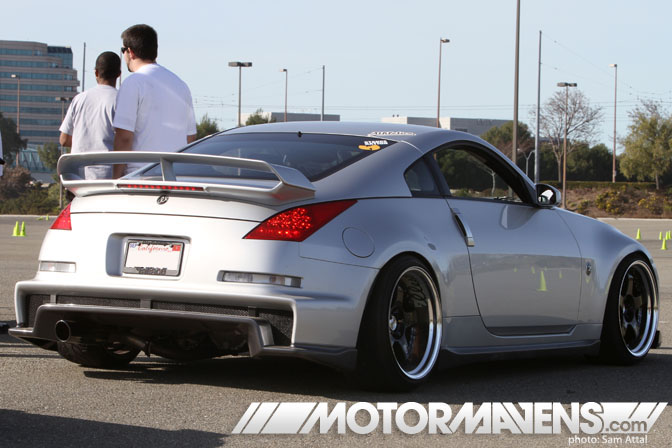 Others, such as Nick Gledhill, are a bit more privileged. His clean Nissan 350Z sits on SSR Professor SP-1s (19X10 +1  with 5mm spacers in the front and 19×11 -16 with 15mm spacers in the back) and is great as a package. Too bad Nick kept spinning out – his car would have looked really aggressive getting angle.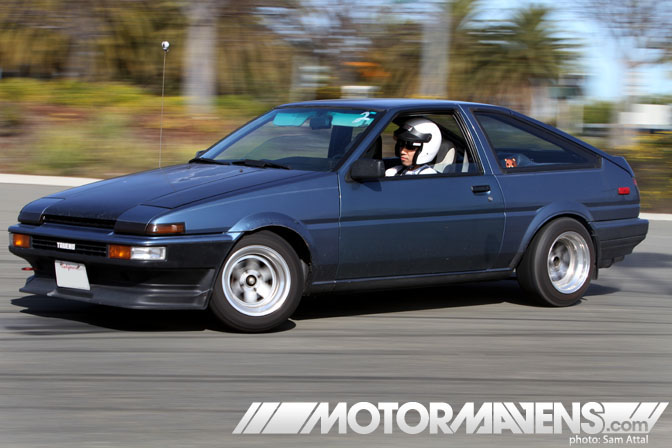 Surprisingly, the best amateur drifter was driving a hachiroku. I don't think I saw Curtis Nguyen spin out once in his Corolla hatchback on SSR Longchamps. He made driving an AE86 look easy as he took every corner vigorously with smooth transitions in between. This guy seriously needs to consider getting his presence known and entering himself in more than just practice sessions.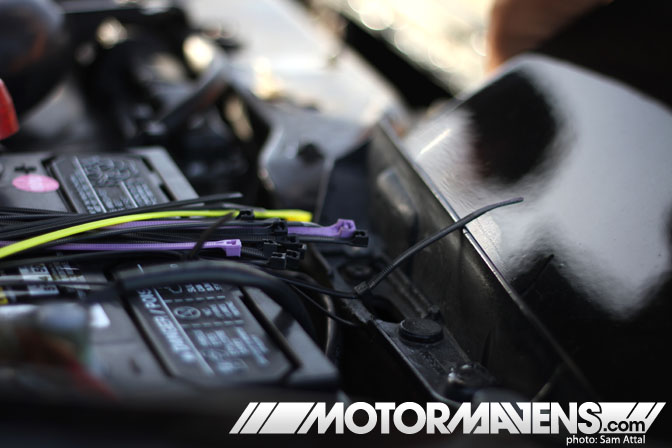 The main "track" is a nightmare for the cars with lower stance and aftermarket body kits. Due to the unevenness of the lot with its random inclines and declines, some lost their bumpers and side skirts often. This owner was prepared with zipties — colorful ones too! He gets +10 JDM-rice points for living the boro life.
However, this guy does not. His (silly-looking) bolt-on overfenders ruined this whole car for me. It's OK though – he slid hard and fast enough that I forgave him.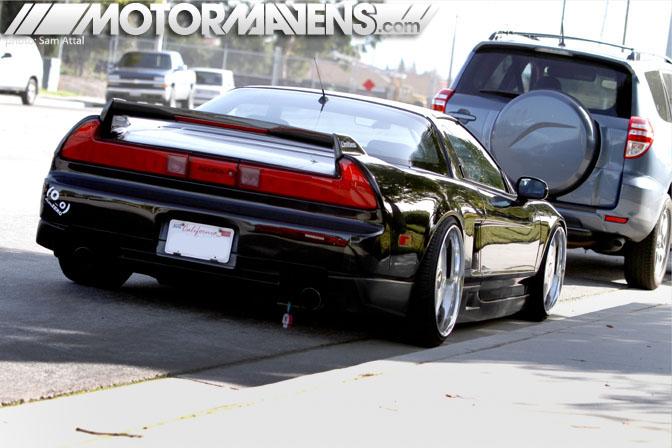 Even though spectators aren't technically allowed in the event, they usually show up and watch anyway. Some of them have awesome rides worth checking out in between runs. This Acura NSX attracted me with its beautiful stance and 19-inch SSR Vienna Dish wheels. It's a really cool combo that works well even with the car's sporty lines.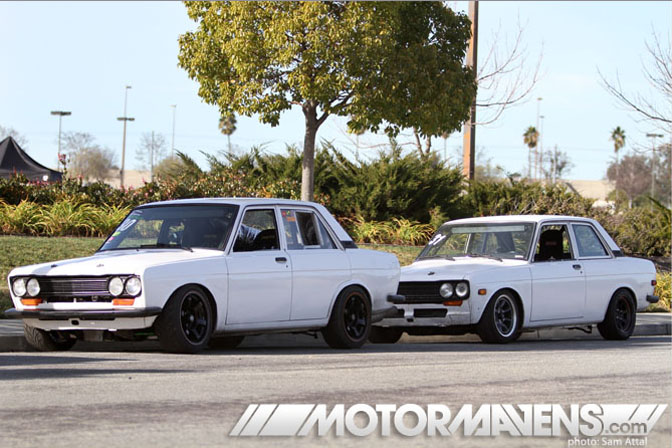 These Datsun 510s also caught a lot of attention as they pulled in and left together.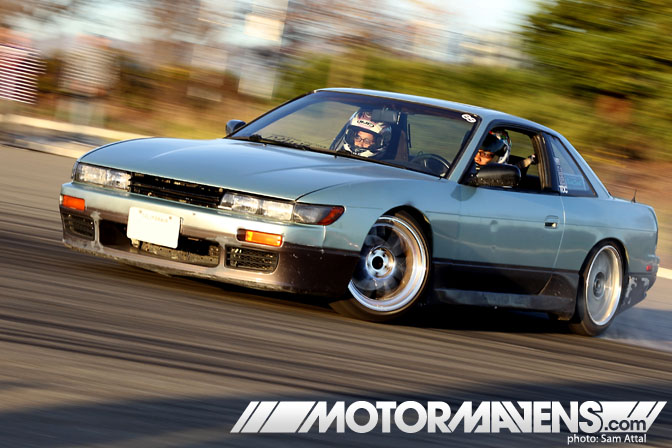 At the end of the day, the Fatlace crew and professionals took over the lot and had their own fun. After hosting the event and keeping everything in line, they had a chance to show everyone how hard they can swing. This two-tone S13, belonging to a crew member, came really close to hitting me a couple of times as it went into corners with lots of speed, sometimes losing control.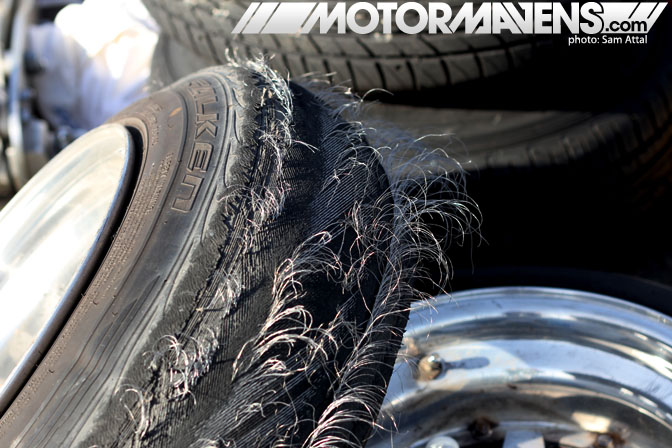 WordUp! provides NorCal with a great practice session for aspiring drifters to practice and improve. Grassroots events like these have been missing from the Bay Area for quite some time now. They are what make the drift scene appealing to many. There are no judges — just a place to get better, have fun, and meet other passionate drifters.
:: Sam Attal
240SX
,
350Z
,
510
,
Acura
,
AE86
,
Bay Area
,
Corolla
,
Datsun
,
drift
,
Drift Day
,
drifting
,
Fatlace
,
great america
,
gymk
,
Gymkhana
,
Hachiroku
,
homepage
,
Honda
,
Longchamps
,
Nissan
,
Nissan 350Z
,
Nissan S13
,
Nissan S14
,
Norcal
,
NSX
,
S13
,
Sam Attal
,
Santa Clara
,
SSR
,
Toyota
,
Vienna Dish
,
wordup!
,
zipties
---