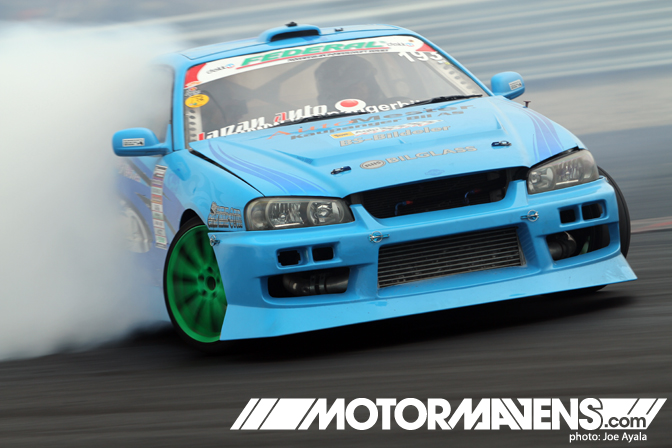 Some 40,000-50,000 people come to the three-day Gatebil Rudskogen Festival in Norway every single year. This year, they debuted a brand new, freshly paved track – extending it to nearly twice the length it was before.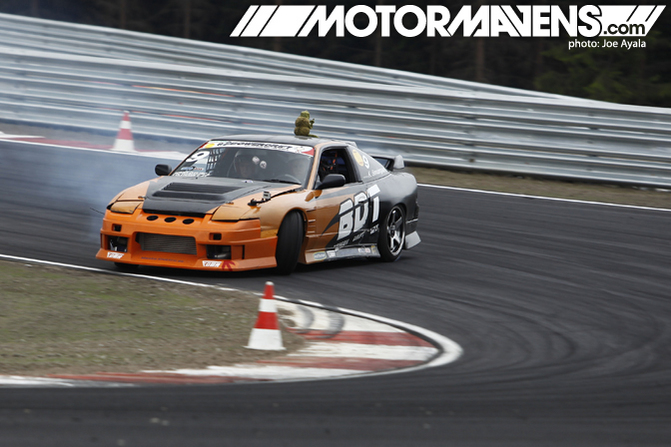 Drivers bring their cars from all over the continent.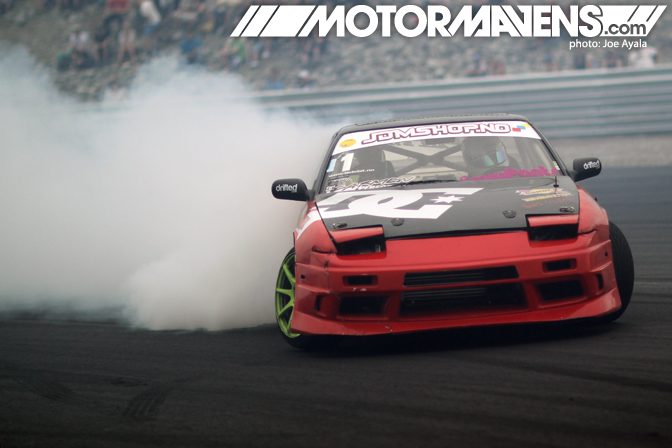 As well as some locals such as Drift Monkey's Norwegian Drift Champion Reidar Andresen.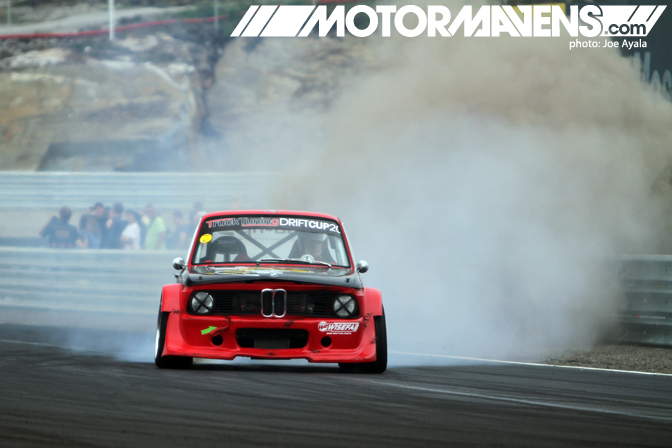 One of my favorite cars on the track was this 500hp 2002 BMW owned by Taavi Toomara. Not just because it's really easy on the eyes, but also because he drives this think like nobody I've ever seen before! It's really cool seeing this little BMW drive just as hard and with more smoke than the abundance of Toyota Supra MKIVs.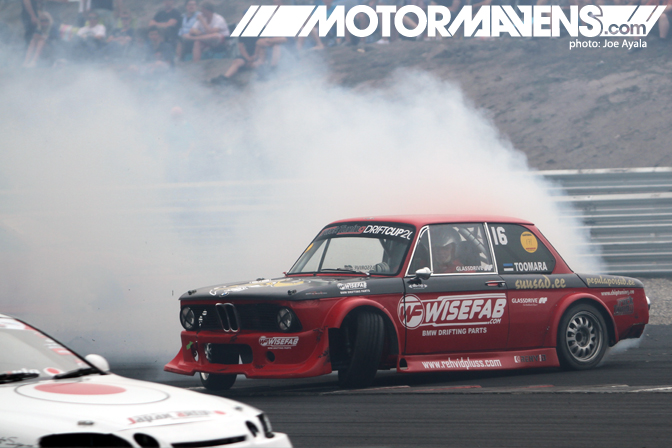 At times, I felt like my brain was going to explode while watching this dude go! His driving seemed almost physically impossible! I know exactly what my next car build in Forza Mortorsport 3 is going to be! 😀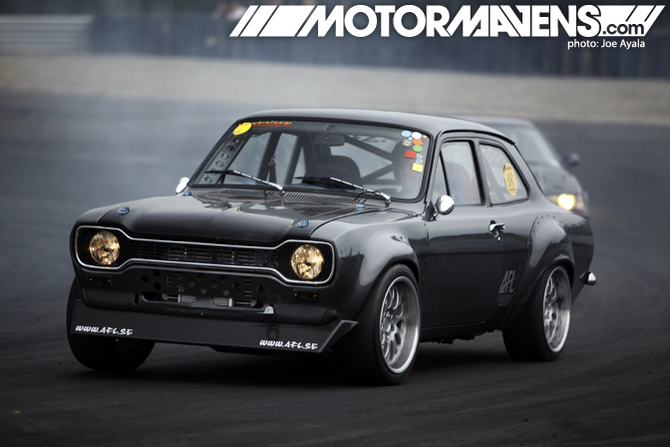 I saw more of these Ford Escorts here in Norway then anywhere else in my life!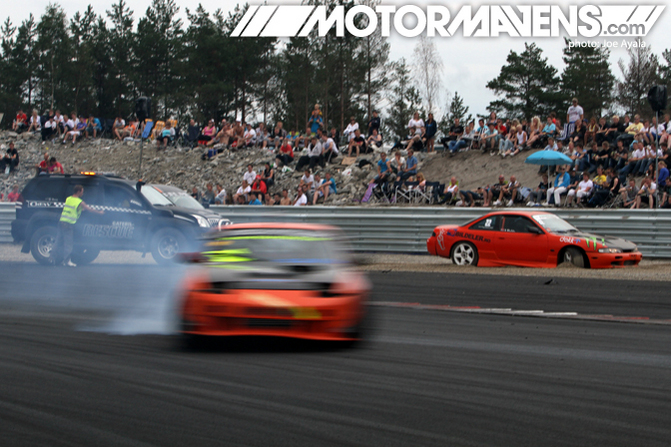 What's cool about this event is how relaxed and lenient all of the officials are about everything! If a car flies off the track, no need to stop the action, just work around the drivers!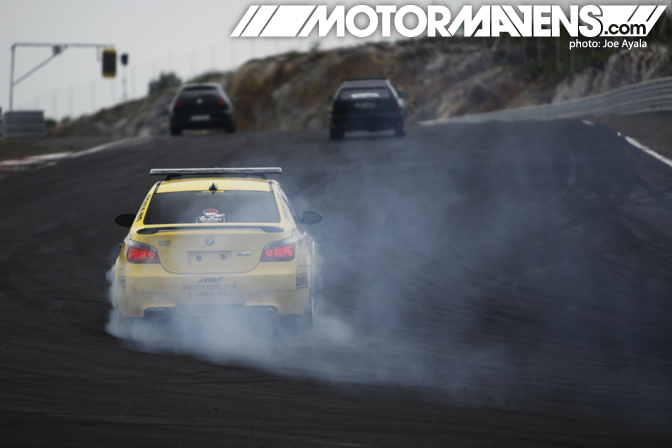 There were also about  a dozen of these taxis who would, for a small fee, take people out for a ride on the track!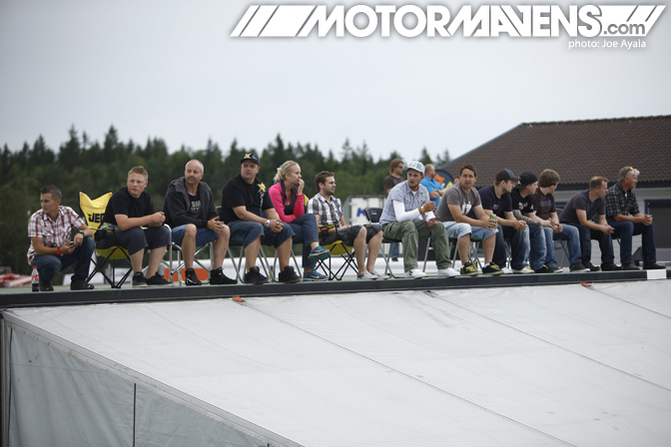 When Team Yellow wasn't spending time driving, changing tires, pulling motors out of their cars and replacing valve springs, most of their time was spent on top of their trailer, watching the show and enjoying each others company.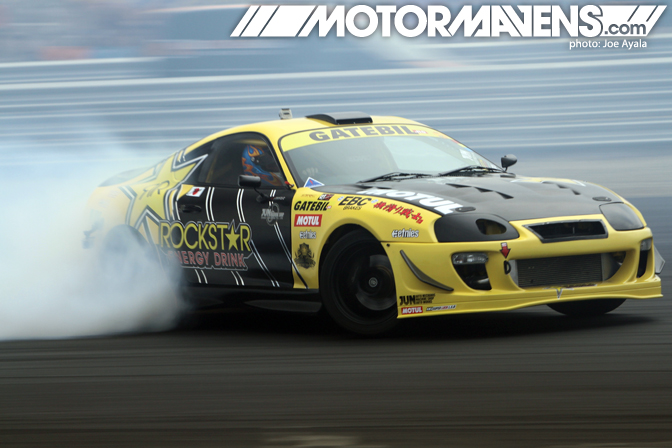 Dag Harlem drove like a monster! Unfortunately, I was barely able to get any photos of the Yellow guys, and really of the event in general, since Tandem of Die was trying to get as much video content as possible. Be on the look out for that video coverage coming soon.
:: Joe Ayala "Tandem of Die"
---