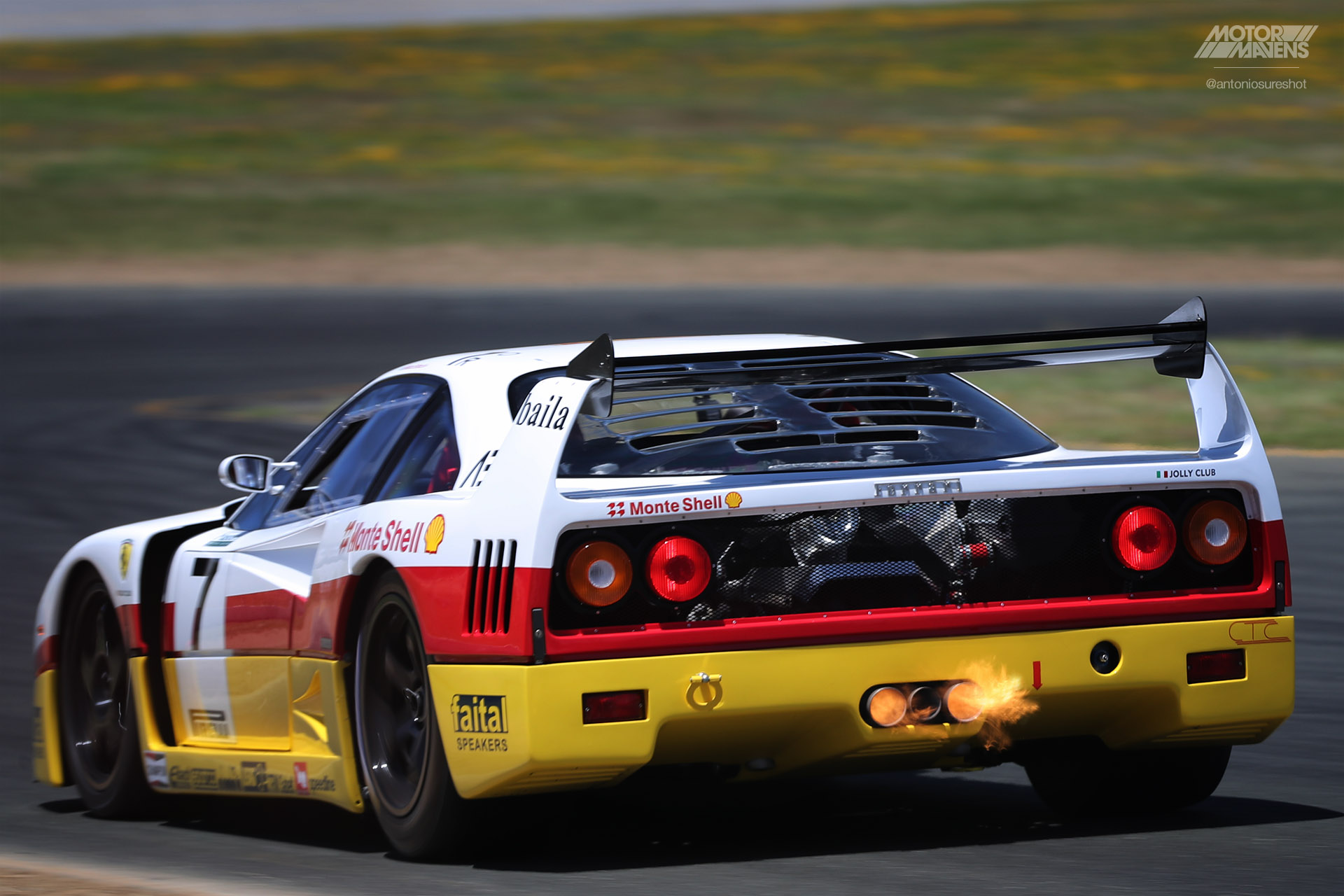 The Ferrari F40 is to most people, one of the most epic Ferraris ever made. When it was new, many young car enthusiasts had photos or posters of the Ferrari F40 on their bedroom walls, alongside their favorite supermodels, sports icons, and musical heroes.
When I was a kid, I built a scale model of a red Ferrari F40, so you can only imagine my excitement when I saw this particular Jolly Club F40 LM… especially because it wasn't parked at a car show or museum.
Instead, it was accelerating through the corners at Sonoma Raceway during the inaugural Sonoma Speed Festival. As I watched it running through different corners, I kept tapping my Canon 1DX Mark II's shutter button, shooting bursts of images every time it passed me. I didn't even worry about shooting the cars in front of it or behind it – I just wanted to grab a photo of Steven Read's beautiful 1989 Ferrari F40/LM being driven by Johannes van Overbeek as it downshifted before its next corner.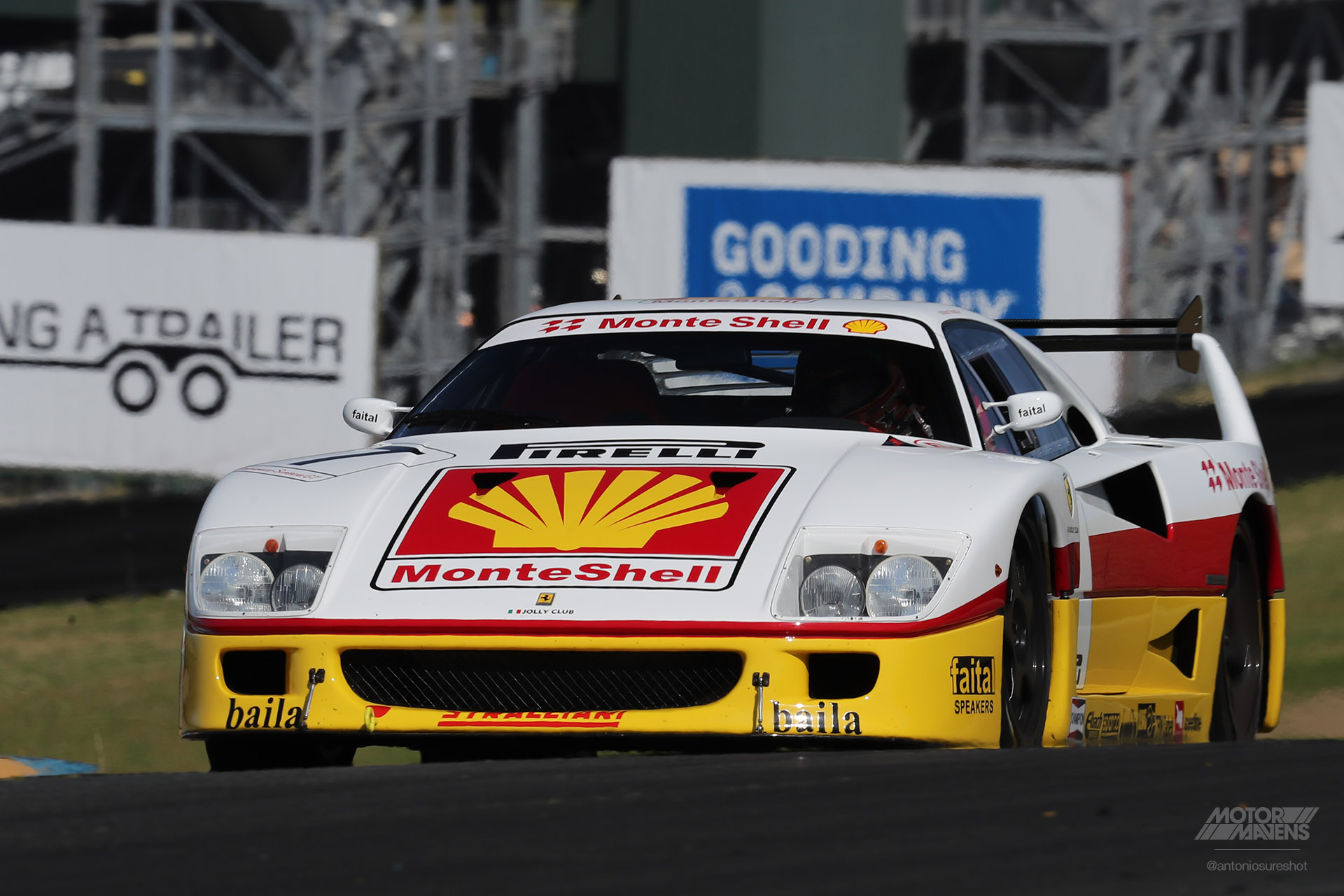 As luck would have it, my positive attitude and persistence paid off! I finally was able to grab an image of the awesome Shell liveried F40 LM spitting flames. YES!!!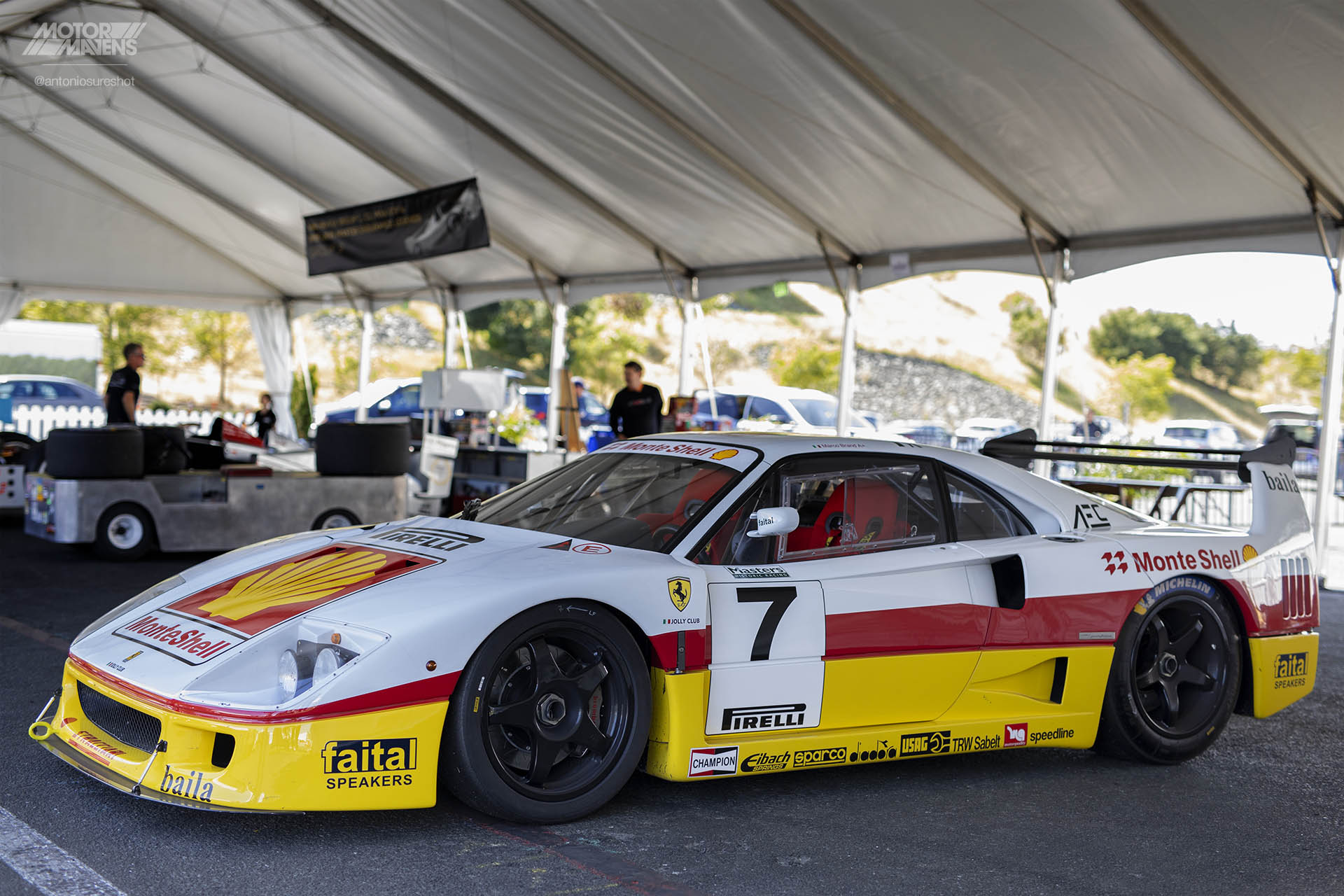 Once I got back to the paddock area, I finally found the F40 LM under one of the tents.
According to my good friend John Brooks, one of the most well respected motorsport photographers in Europe, three Jolly Club F40s were on the initial entry list for the first BPR Global GT Endurance Series race, held at The 4 Hours of Paul Ricard on March 6, 1994. These Jolly Club Ferraris withdrew from competition, citing difficulties in upgrading their Italian GT spec racers to fit the BPR regulations.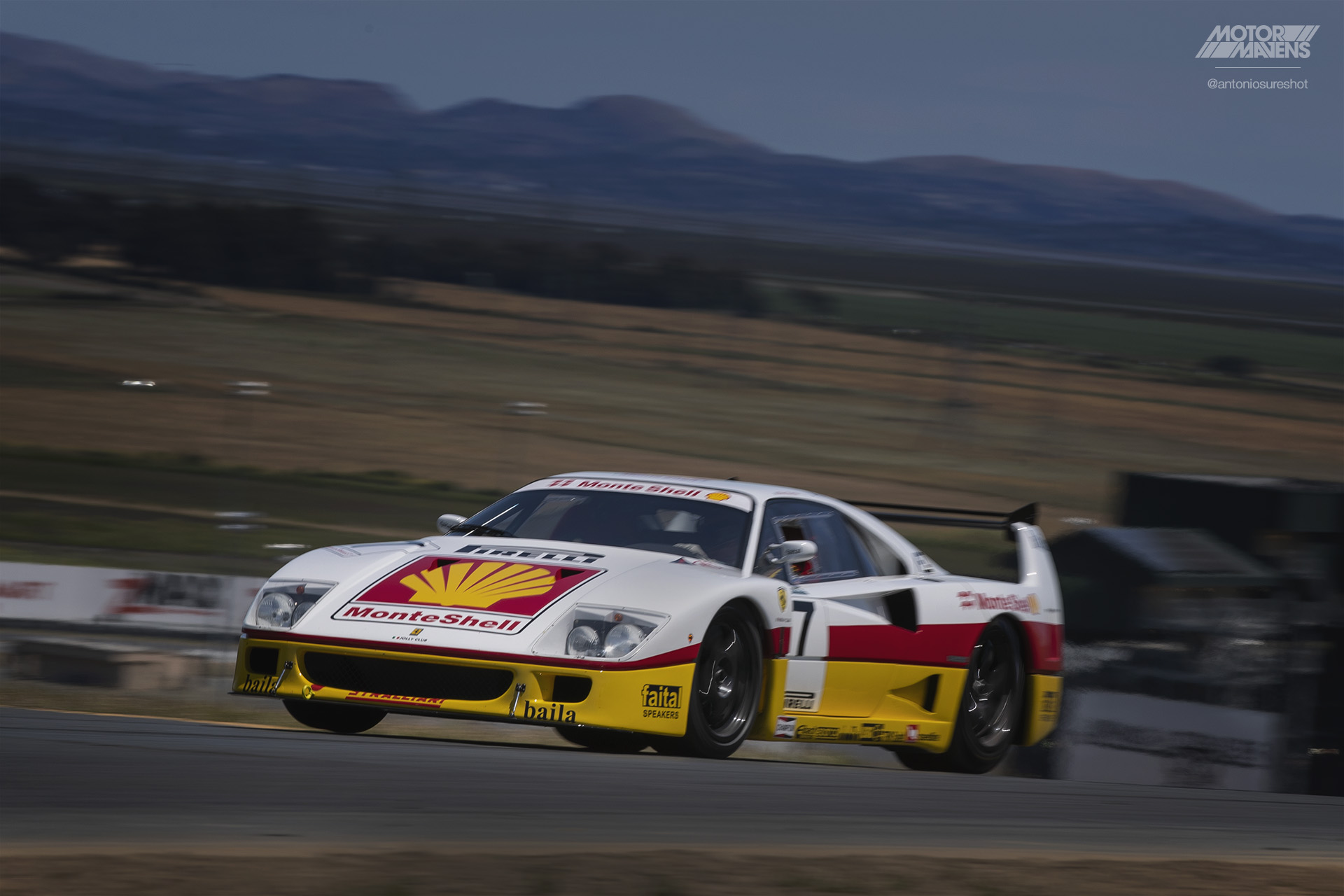 BPR was a grand tourer-based sports car racing series which ran from 1994 to 1996 before becoming the FIA GT Championship in 1997. The series was founded by Jürgen Barth, Patrick Peter, and Stéphane Ratel (their last names forming the BPR name) as an international endurance racing series to replace the World Sportscar Championship which ended in 1992. This series was pretty much the predecessor of the Blancpain GT Challenge organized by SRO.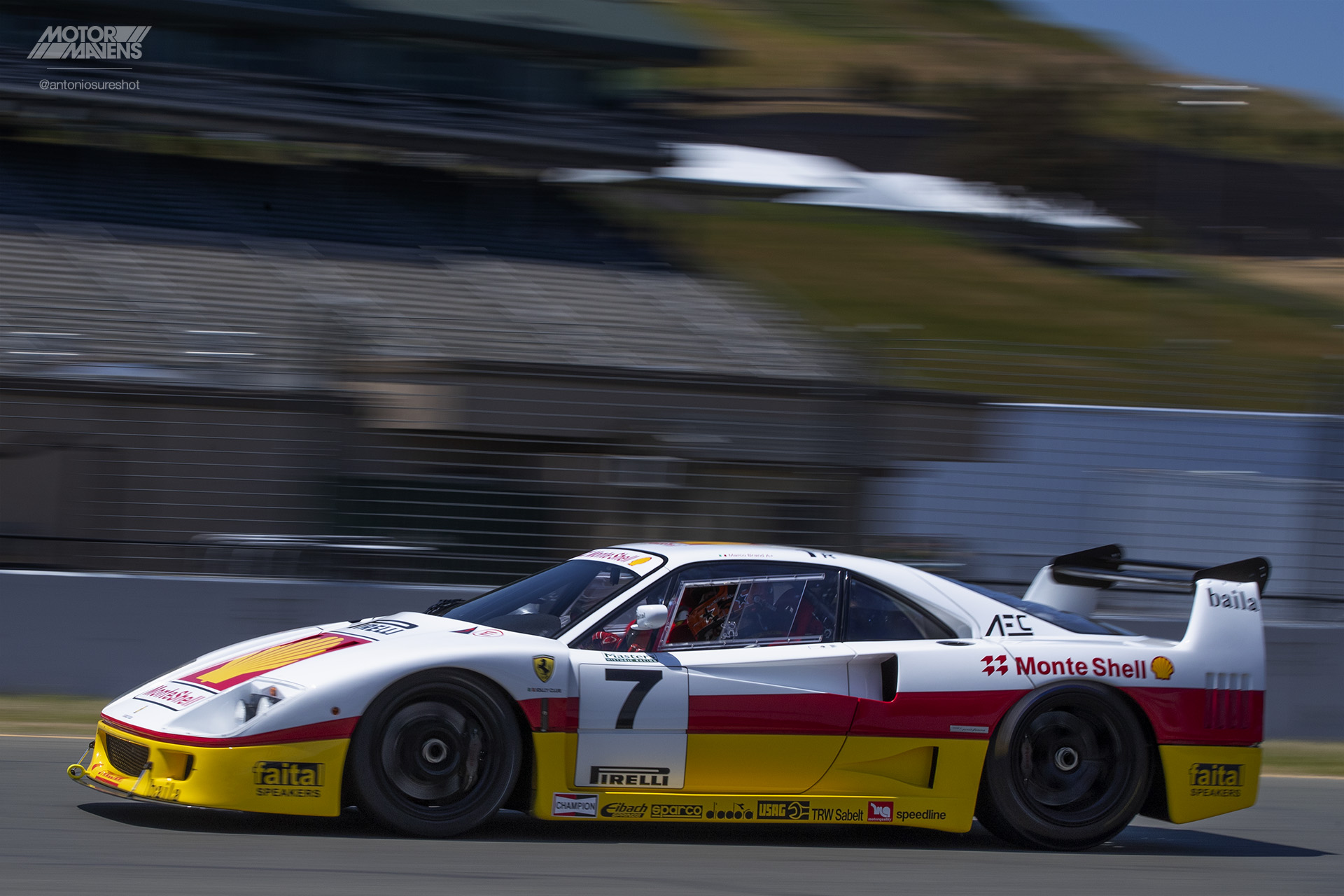 I'm not exactly sure if this is the same car or not, as I didn't get a chance to see the VIN markings or chassis number, but according to the door number and livery, I think this might possibly be Ferrari F40 chassis 80742, which is the world's most successful racing F40.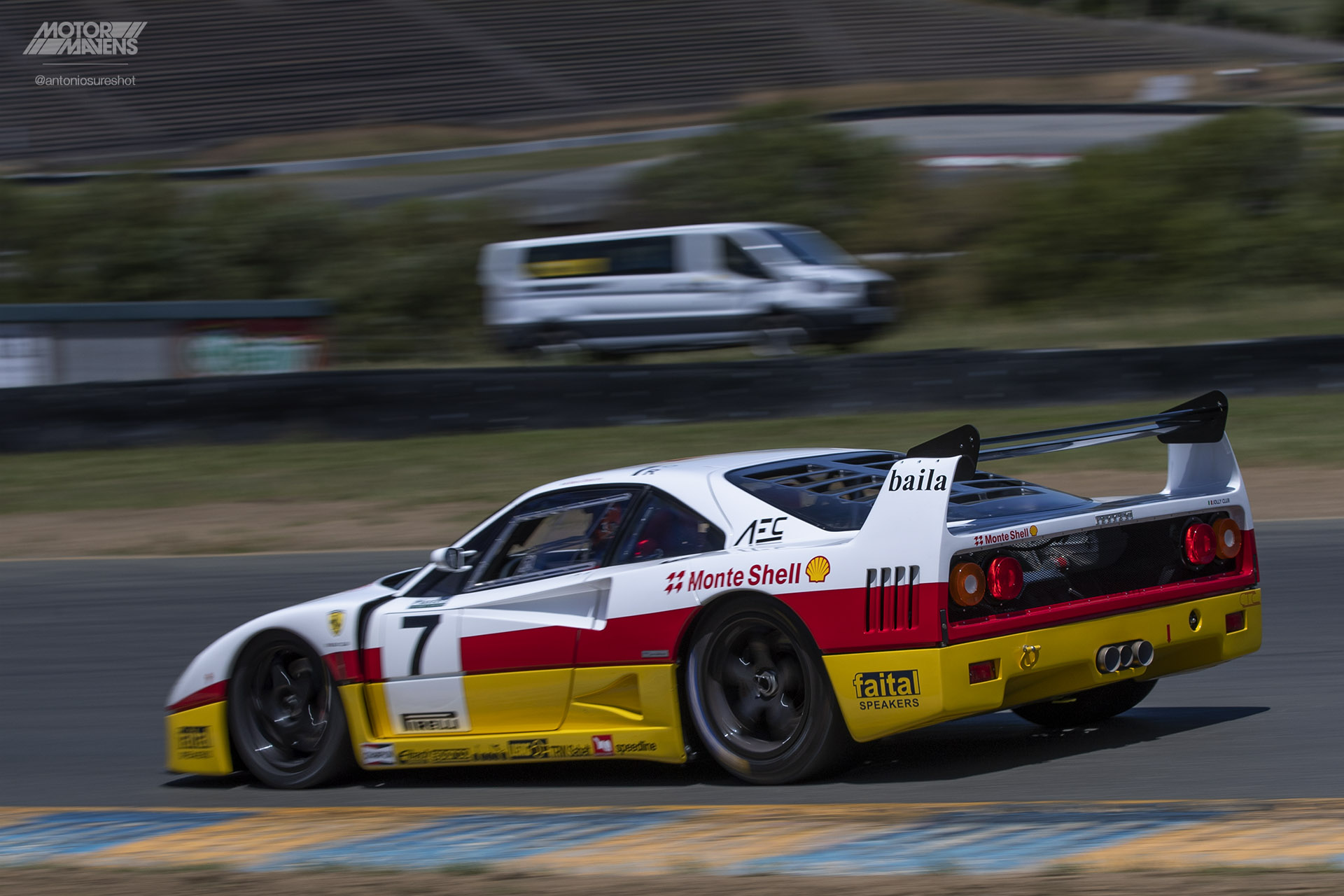 If this is the same car, it rolled out of the Maranello factory in 1989 as a street car before being sold to Milanese Ferrari collector and privateer racing driver, Vittorio Colombo in July of 1989. In 1991, the car transferred ownership to its second owner from Milan, Roberto Angiolini, son of the successful World Rally Championship team Jolly Club founder, Marco Angiolini.
Angiolini sent it off to famed Italian race-car constructor Michelotto, who then converted the F40 to Commissione Sportiva Automobilistica Italiana GT (CSAI-GT) specifications that would allow it to run in the premier class of the 1993 Italian GT Championship.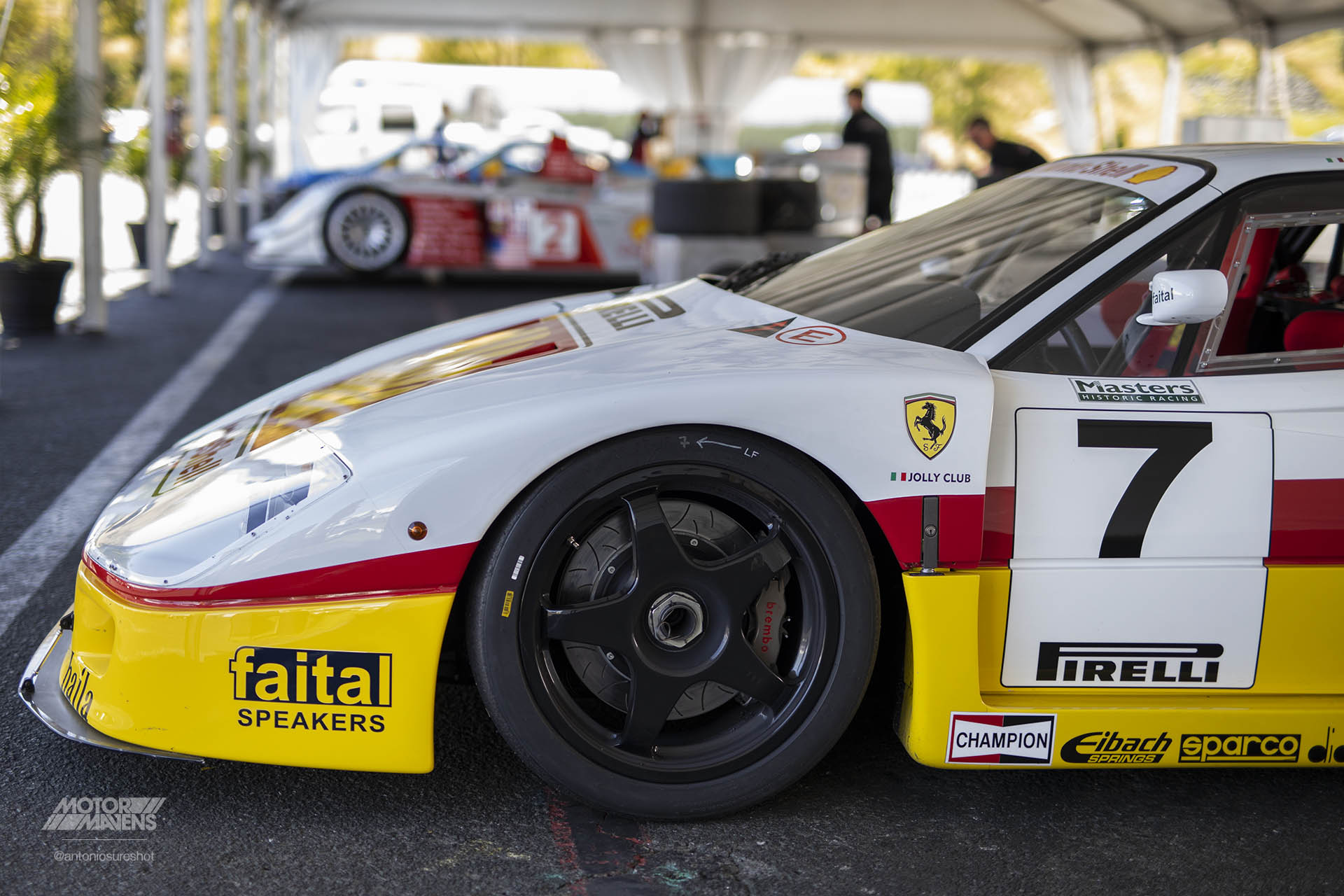 Here's a close up of the Speedline wheels and massive Brembo race brakes.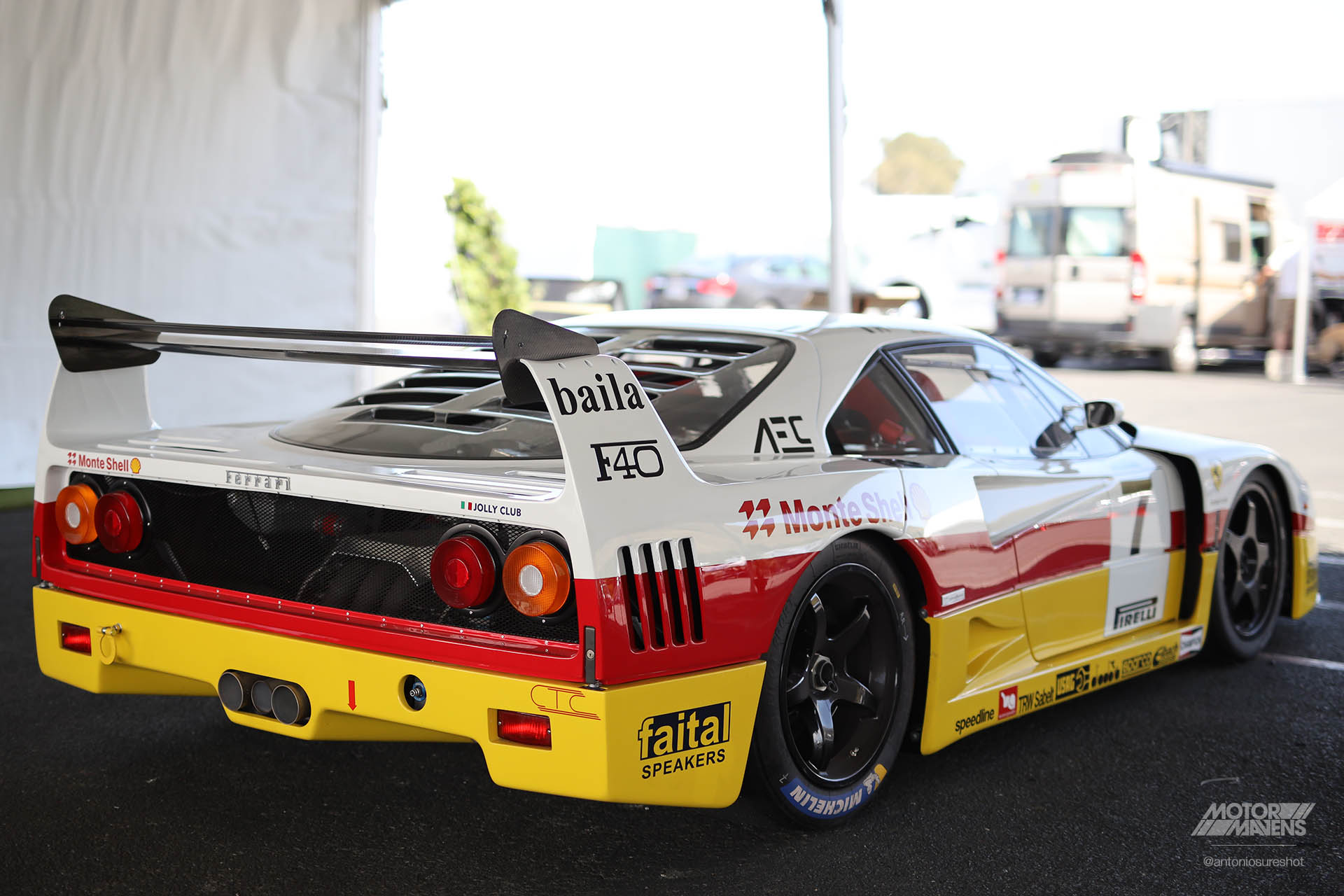 F40 chassis 80742 received a flat floor with built-in air jacks, new (but still stock-looking) lightweight carbon-fiber body panels to cover Speedline racing wheels, Perspex windows, uprated Brembo brakes, adjustable rose-jointed suspension, a quick-fill fuel setup, a fire-extinguishing system, a roll cage, and race seats. Ferrari's 2,936-cc twin turbo V8 engine was tuned to produce around 590 hp, some 120 horses up from a stock F40. With Monte Shell as main sponsor, the Jolly Club F40 was liveried in Shell's corporate colors and 35-year-old Milanese sports-car racer Marco Brand was put in the driver seat.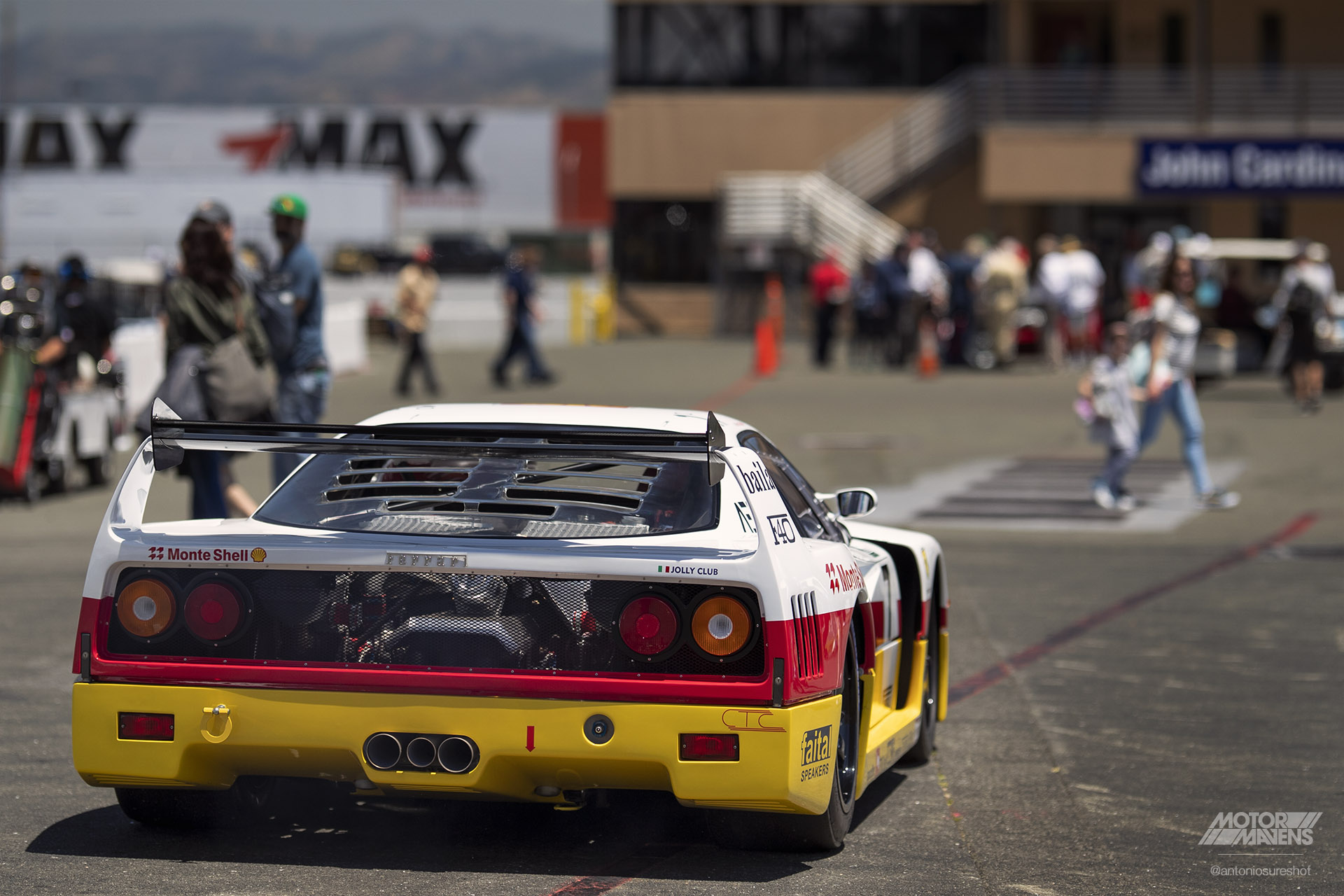 I'm still looking for more information about this epic car, so if anyone has any leads or info, please share it!
For more photos of other cars from the Sonoma Speed Festival, click through to the story I wrote on Speedhunters.
:: Antonio Alvendia
Instagram: @AntonioSureshot • @MOTORMAVENS
MotorMavens on Facebook  •  MotorMavens on YouTube
www.antoniosureshot.com

Antonio Alvendia
,
BPR Global GT Endurance Series
,
Champion
,
Circuit Paul Ricard
,
Commissione Sportiva Automobilistica Italiana
,
Eibach
,
F40
,
F40 GT
,
Ferrari
,
Ferrari F40
,
Ferrari F40 LM
,
FIA GT
,
FIA GT Championship
,
homepage
,
Johannes van Overbeek
,
John Brooks
,
Jolly Club
,
Jolly Club F40 LM
,
Jürgen Barth
,
Marco Angiolini
,
Michelotto
,
Patrick Peter
,
Pirelli
,
Roberto Angiolini
,
Shell
,
Sonoma Speed Festival
,
Sparco
,
SRO
,
Stéphane Ratel
,
Steven Read
,
The 4 Hours of Paul Ricard
,
Vittorio Colombo
---