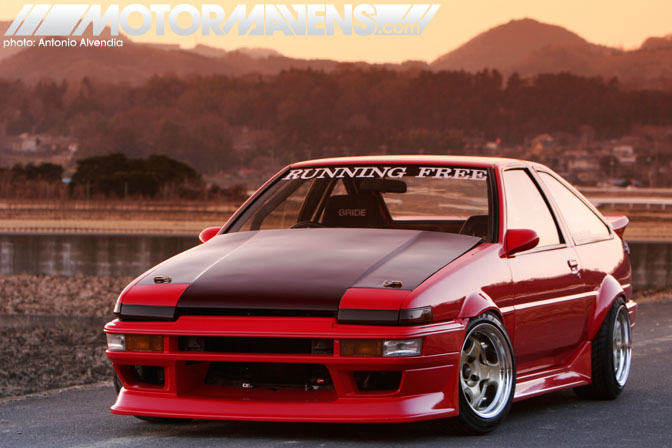 Happy Hachiroku Day, everyone! Right now I'm off on a family trip, so I've been away from the site pretty much all week, while Avon Bellamy and our other contributors run the site in my absence. I just wanted to point out though… that today is our favorite holiday of the year… HACHIROKU DAY, August 6th!
The very first time I heard the term "Hachiroku Day" coined was when my good friend, HerbrockOne from Cipher Garage called me up one morning and greeted me, "Hey man. Happy 8/6!" I just had to bust out laughing. I think this happened sometime in the late 1990s (damn, we're old)… but we are really crazy about our AE86s, and for some reason the number 86 just seems to jump out at us wherever we're at.
When we're ordering food or something, Herb and I always seem to get receipts that say "Order # 86" and once when I was at the airport, I've even had to board an airplane at Gate 86… hahahaha!!! I'm also pretty sure I'm not the only one who's stolen the number 86 "plastic table number" from Carl's Jr restaurants (at least, if you live in the United States).
I just wanted to alert everyone else that we've been starting up a thread in our MotorMavens Forum that includes pictures of everyone's favorite AE86s! Please add your own favorites to the thread, if you haven't done so already!
Up above is a photo of the famous RUNNING FREE AE86 Trueno, owned by a legendary hachiroku driver who I'm proud to call my friend, Yamashita Koichi. Click here to view the entire story.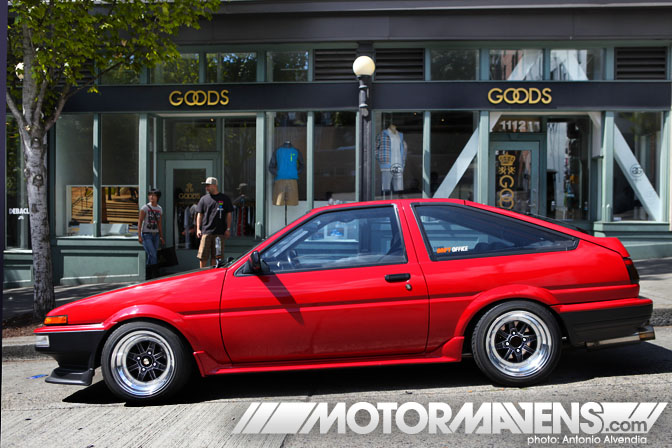 Real quick, here are some pics of cars I've posted on the site in the past year. This here is Sherman's AE86 turbo, which I just randomly saw rolling up to Goods in Seattle as I was looking inside looking at a pair of kicks. You can check out the full story and more photos here.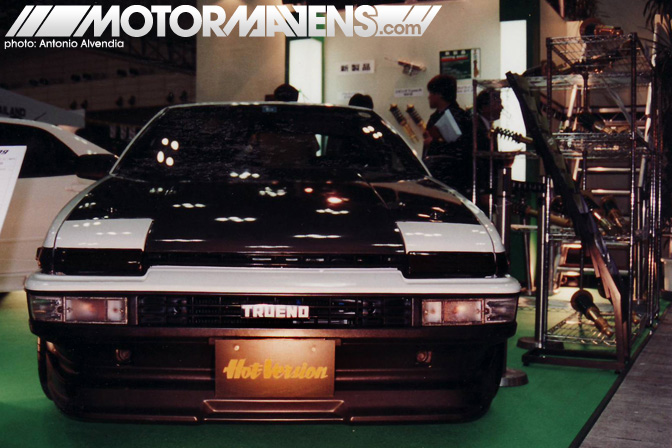 Probably one of the most vivid, most cherished memories I have from my numerous trips to Japan was when I visited Tokyo Auto Salon for the very first time. It was January of 1999, and I was lucky enough to come face to face (and sit in) Keiichi Tsuchiya's famous AE86 from the legendary Best Motoring Volume 41 video. You can read the full story here.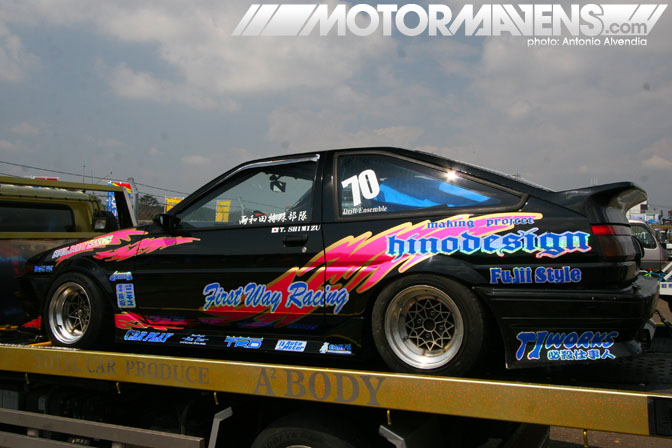 At Sugo Raceway in Northern Japan, I was lucky enough to be able to watch a D1 event that included a bunch of grassroots drivers in the qualifying session. One of my favorite cars in qualifying was this black AE86 Trueno from Artchis, a grassroots hachiroku drifting team. Check out some more photos here.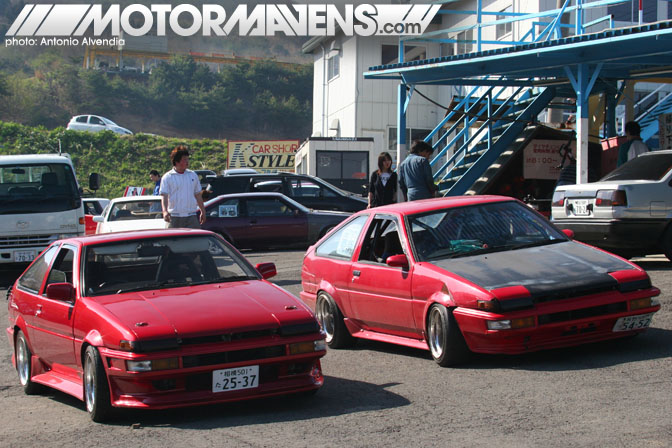 I think I'll end this quick blog with a photo from one of my favorite places in the entire world… Ebisu Circuit. These two red AE86 Truenos are in the pit area of Ebisu Circuit's South Course. I just love red AE86s… it seems like the right color for an AE86.
That's enough rambling from me… let's see everyone else's favorite AE86s! Click over to the MotorMavens Forumpost up photos of your favorite AE86s to !
:: Antonio Alvendia
---