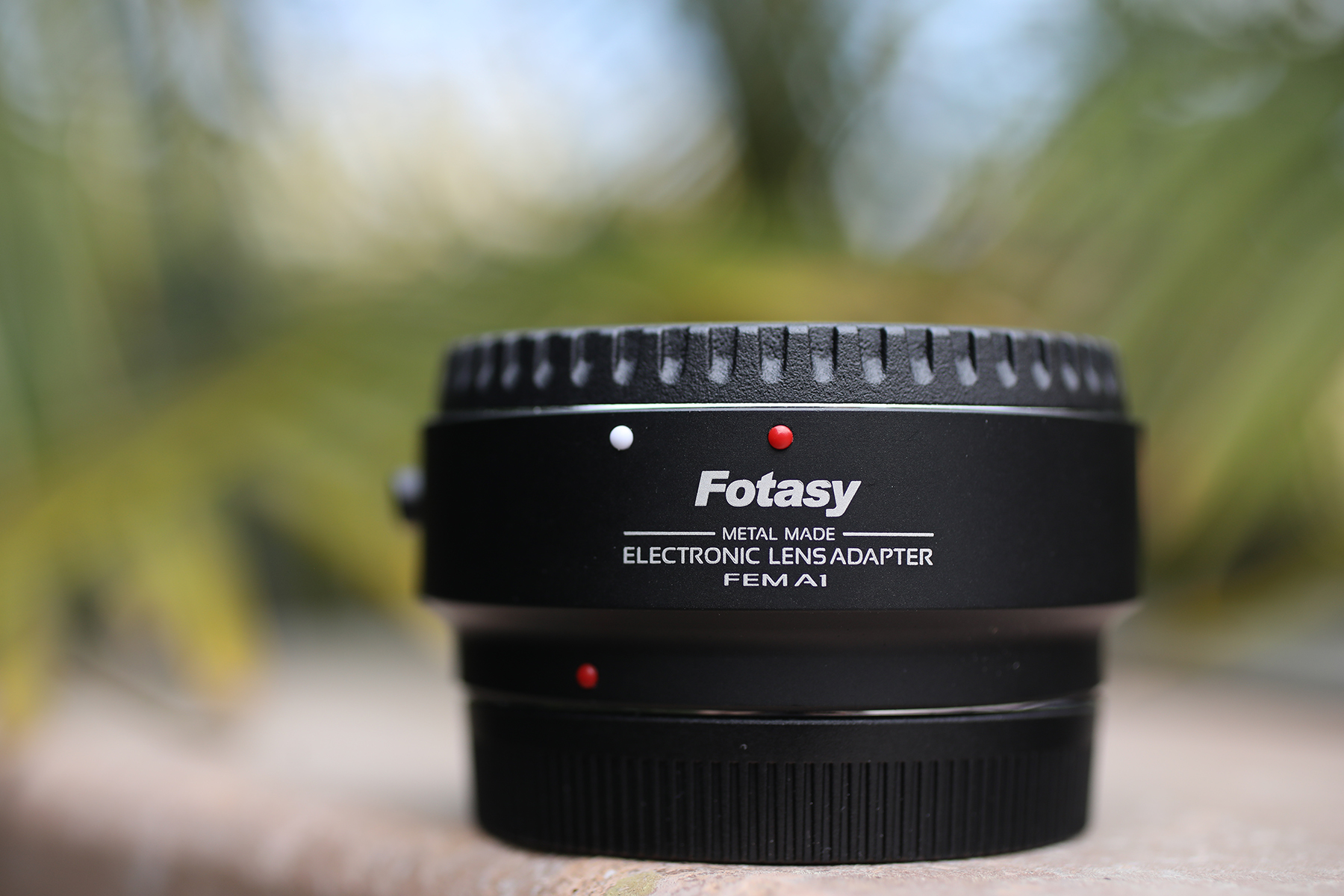 Ever since I got my Canon M6 mirrorless camera for vlogging, I've been wondering how I could get my Canon EF lenses from my DSLR to work on my small mirrorless setup. After doing some research, I found this adapter from Fotasy, which allows you to put Canon EF lenses on a Canon mirrorless camera designed for the smaller EF-M lenses.
Before I get too far into this review, I just wanted to give HUGE THANKS to Kevin Lawler from Butner NC, a member of the EOS M Facebook Group. I was asking questions about this lens adapter on the group, and he told me he had an extra one, and just GAVE ME his spare lens adapter for FREE! Thank you so much, Kevin!!!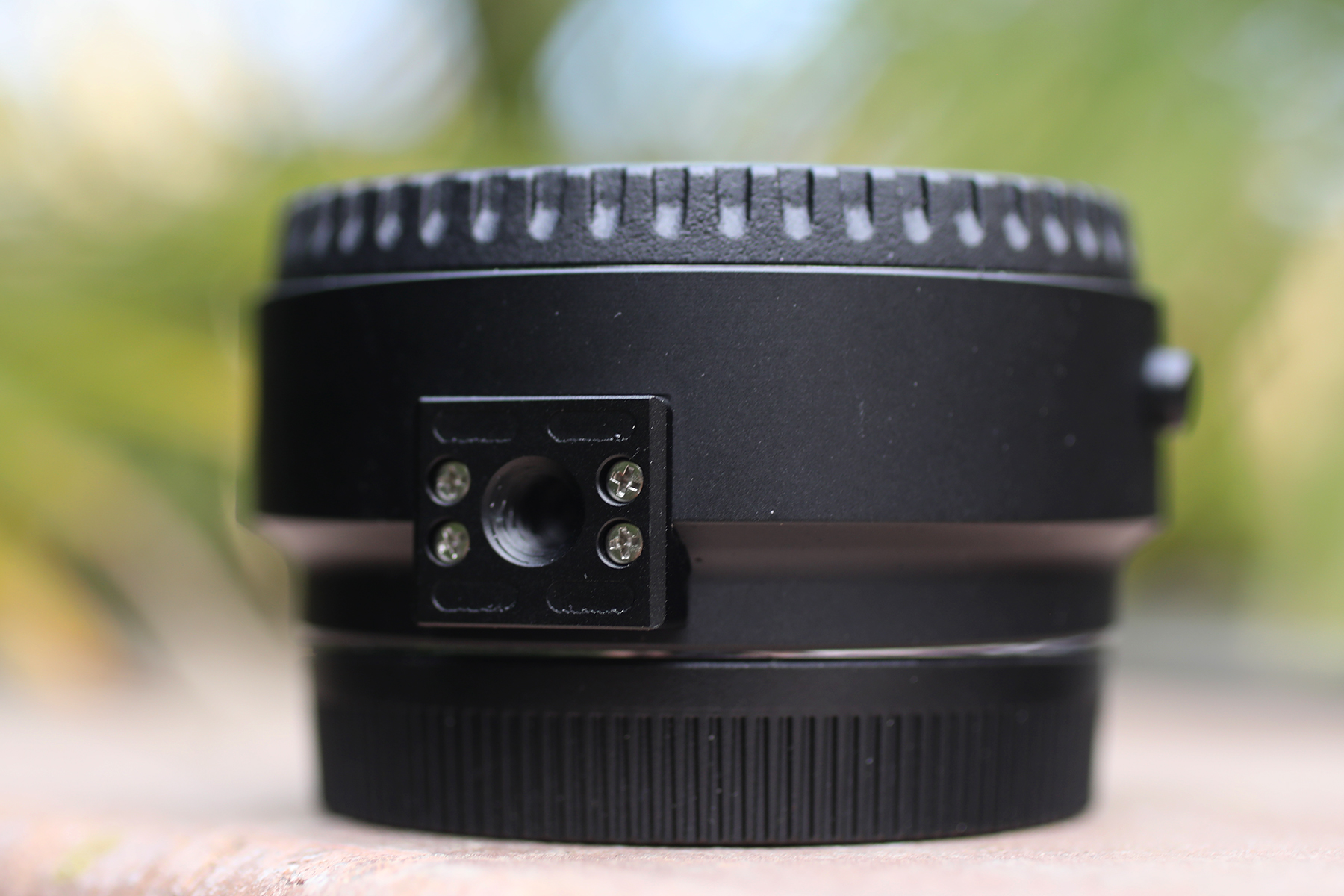 Anyway, here's a view of the bottom of the adapter. It's threaded so you can put a tripod quick release or Gorillapod tripod on it if you wish.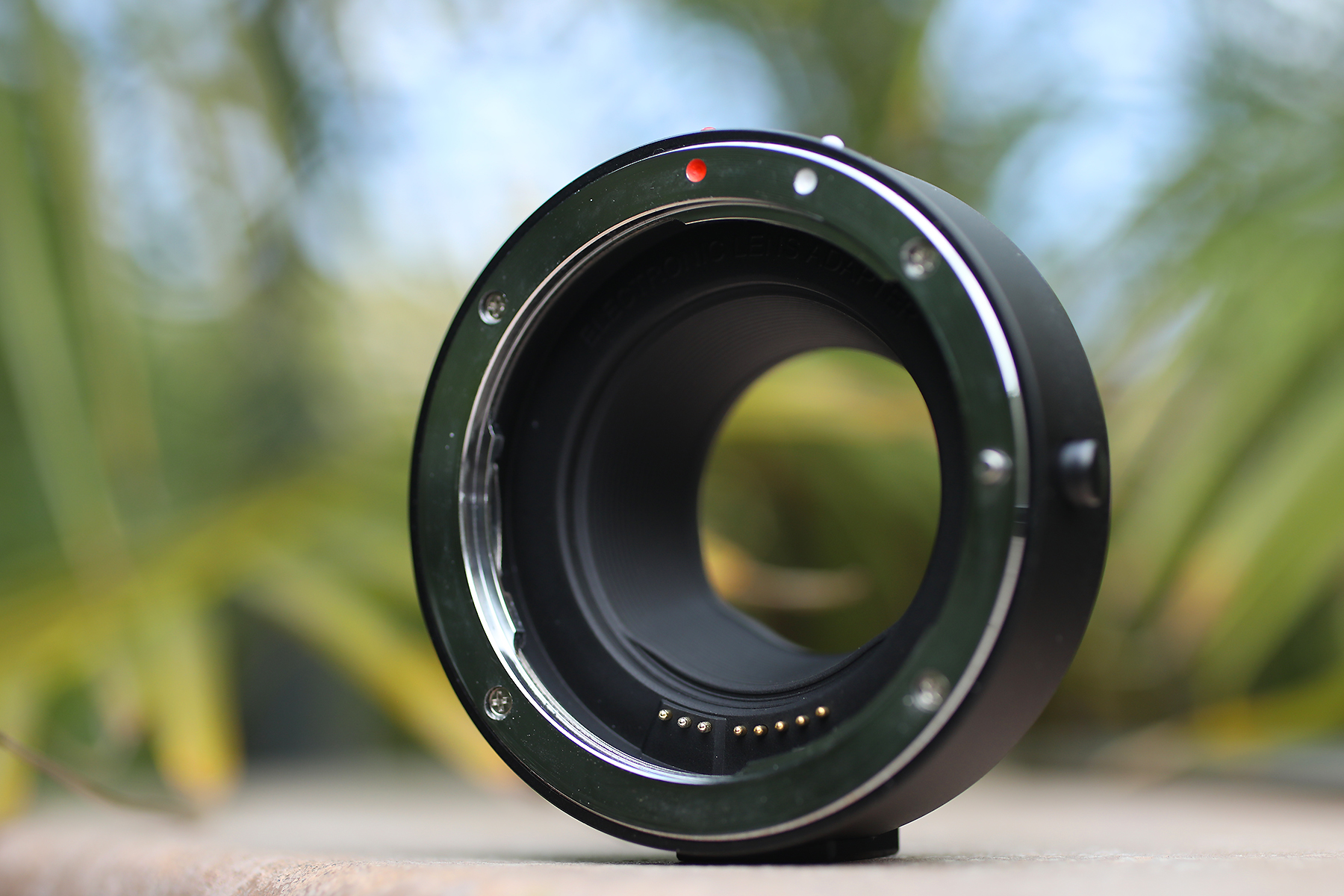 Here's the front of the adapter without the caps on. You can see through it and stick your finger through it – there's no glass in it or anything. It has mounts for Canon EF lenses on the front – pretty straightforward.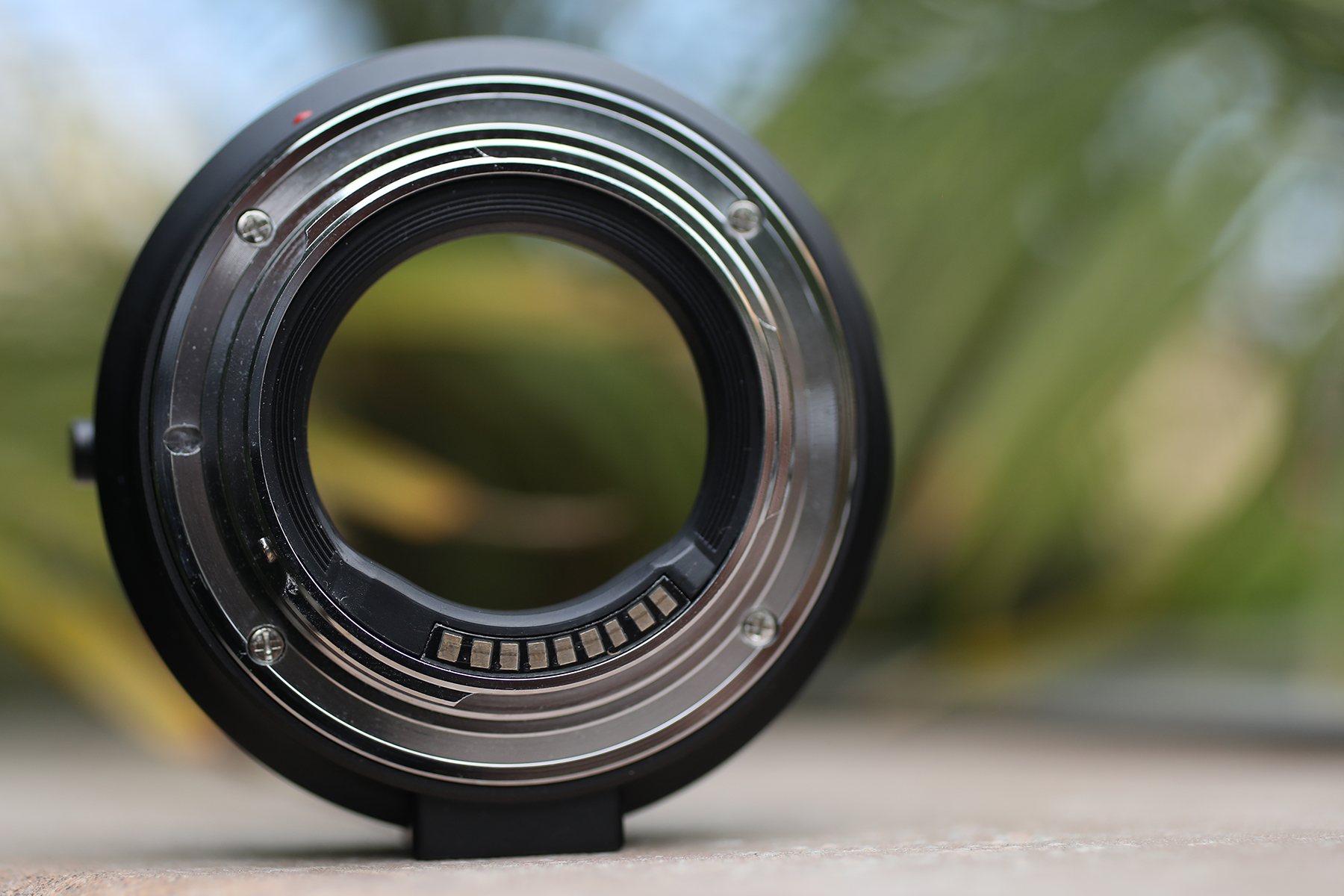 Here's the back of the adapter. It has EFM contact points so it will mount onto your Canon mirrorless camera.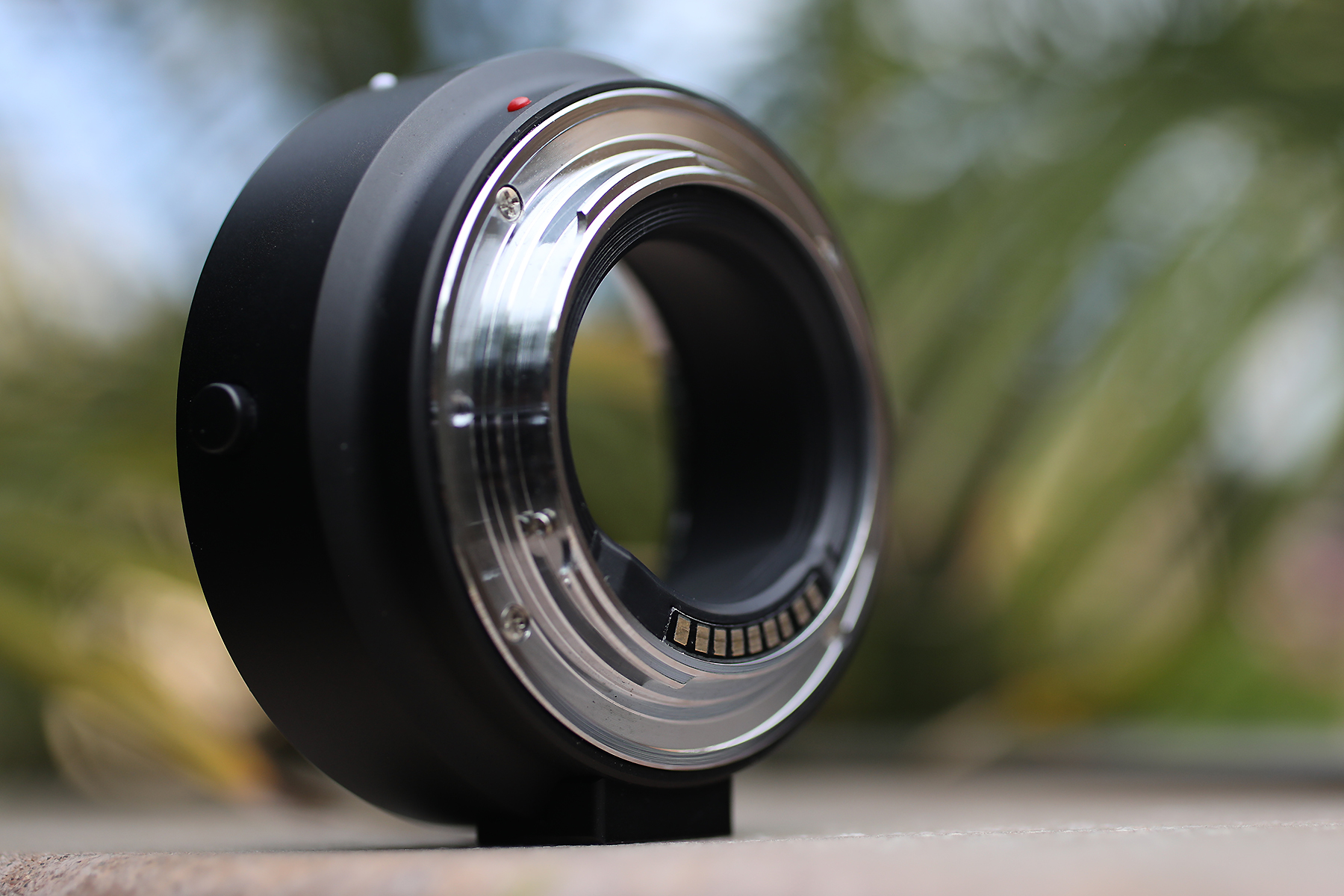 Here's another angle of the contact points.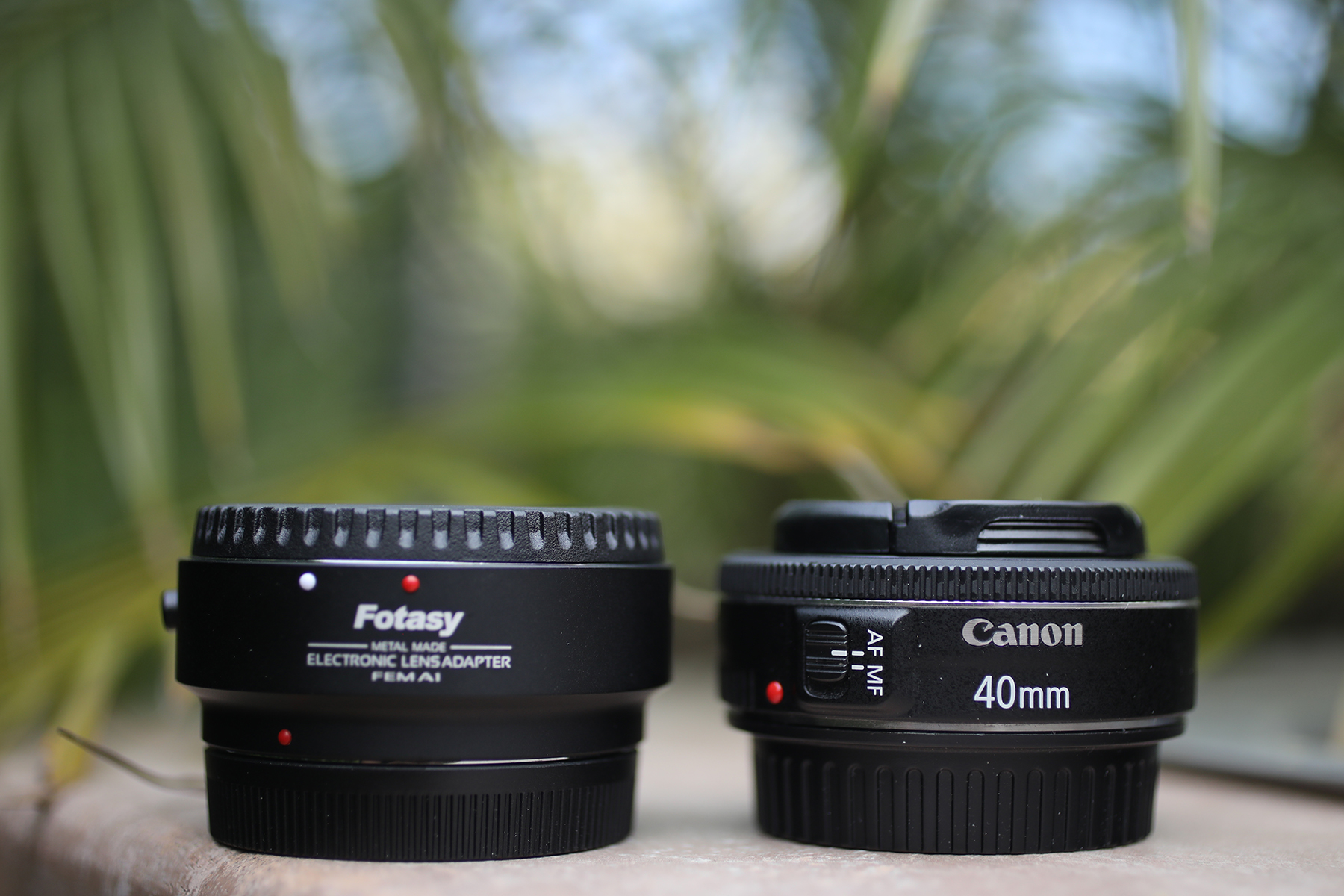 I decided to try the adapter out with my Canon EF 40mm f/2.8 STM "pancake lens." As you can see, the adapter is super small and thin… but the pancake lens is even thinner.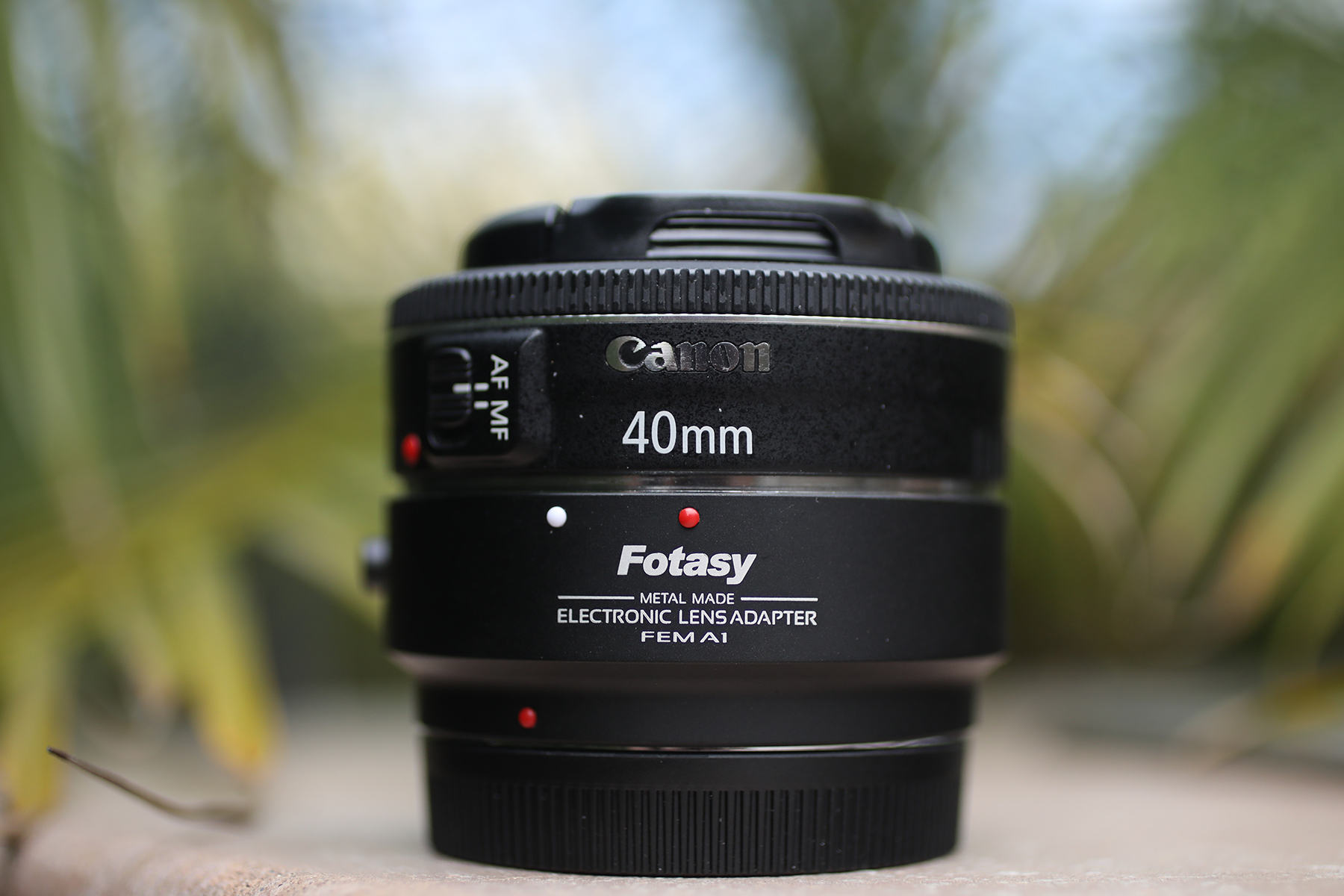 Here's a snap of the 40mm pancake mounted onto the FEMA1 Fotasy lens adapter. Together, they become about the same size as a "nifty fifty" EF 50mm f/1.8 lens.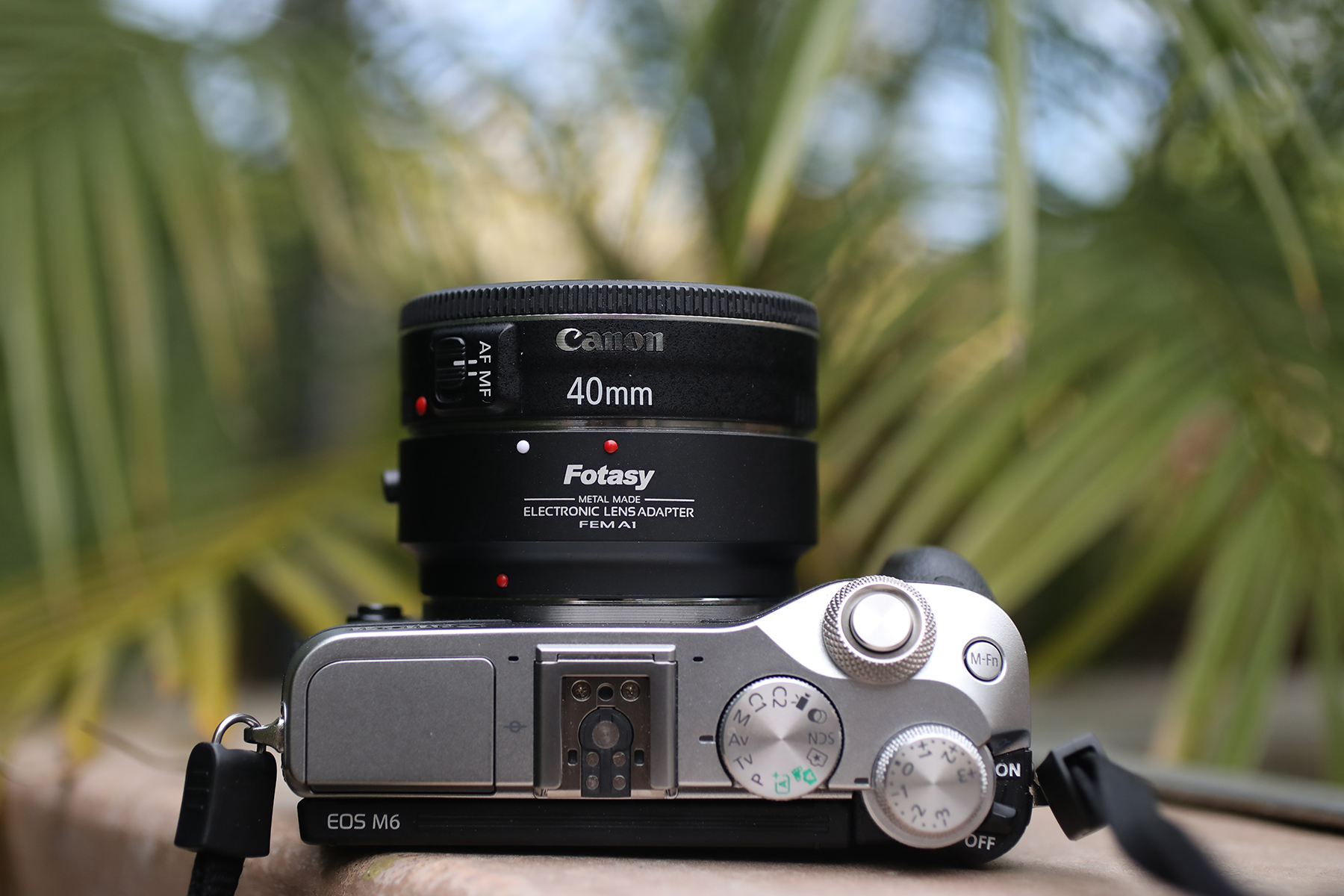 Here's a shot of the entire 40mm pancake and Fotasy EF-EFM adapter mounted onto my Canon M6 mirrorless. As you can see here, it matches the size and form factor of the M6 pretty well!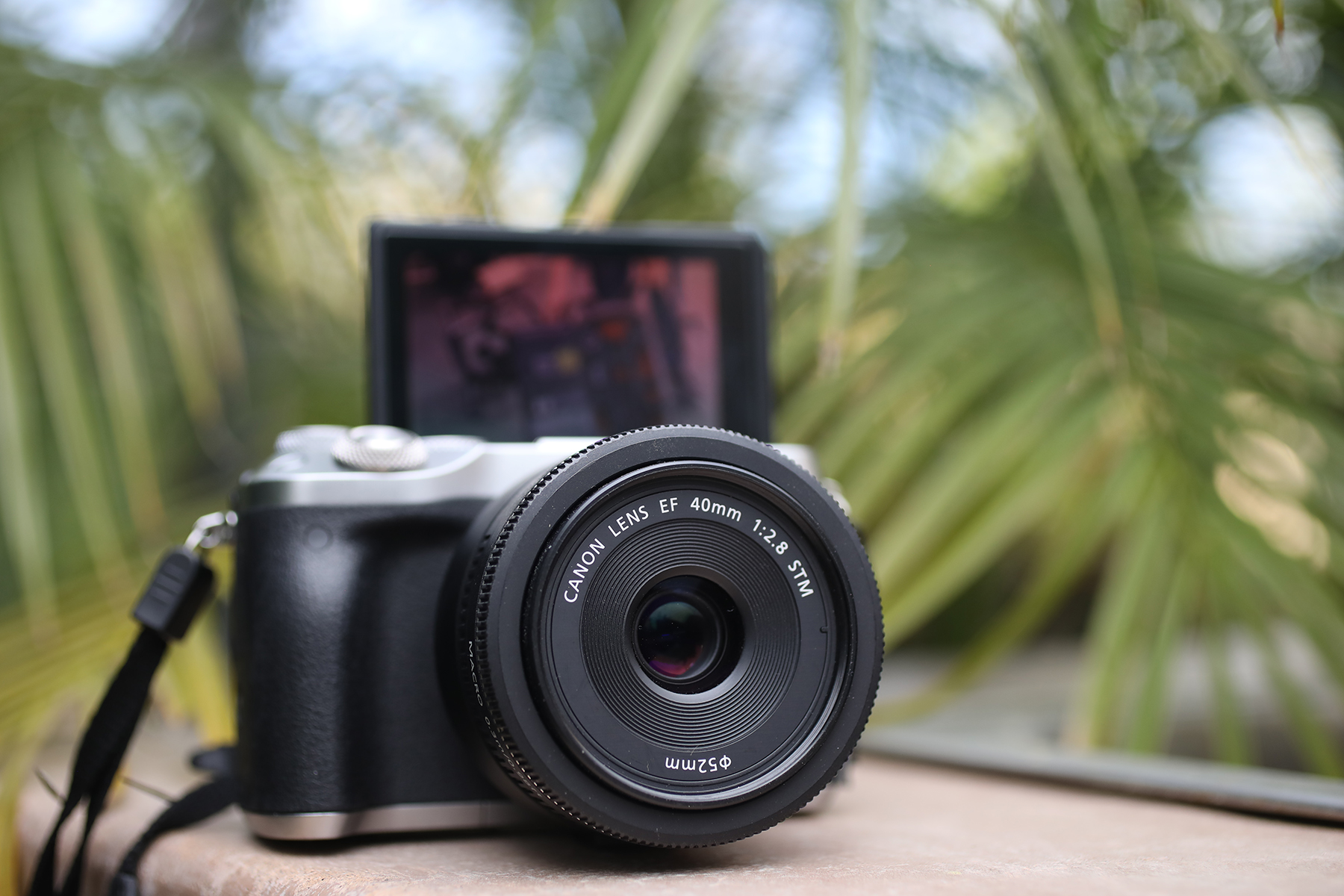 QUIET FOCUSING WITH STM LENSES
One thing I like about this combination here is the fact that the pancake lens is a Canon STM "stepper motor" lens, which focuses silently. This makes this setup perfect for shooting video with the M6. With a non-STM lens, you'd hear a crackle from the lens focusing on objects. This STM lens setup alleviates that.
FOCUS SPEED
I was pleasantly surprised that the focus on this lens setup wasn't that slow. The reason I used those particular words is because the focusing isn't necessarily fast. It's not fast at all – but hey, I'm used to the lightning fast focusing of my 1DX Mark II, so I'm a bit biased. Normal people will probably like it just fine.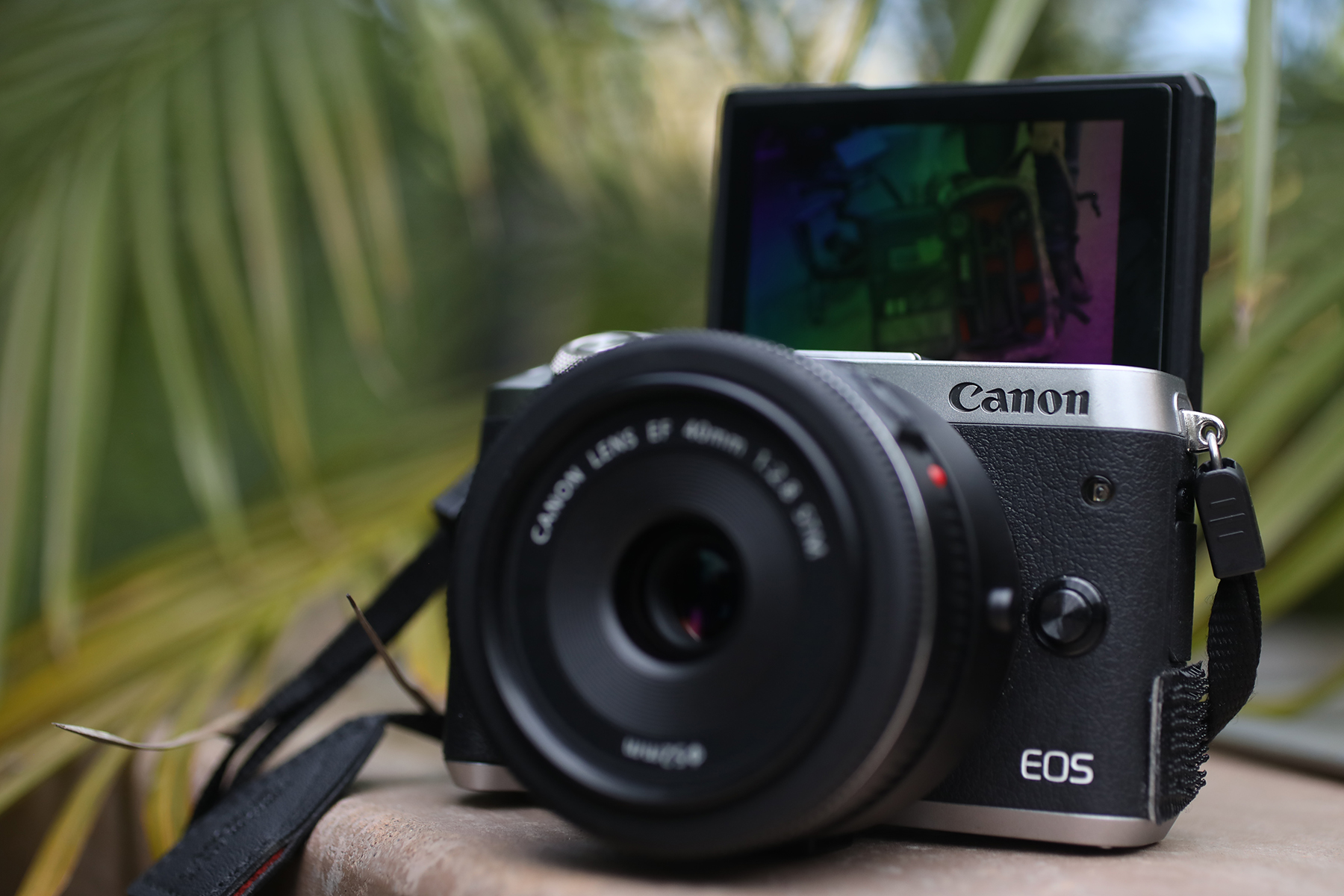 I wouldn't necessarily use this lens + adapter combination for selfie vlogging. The 40mm lens has too much reach, so for me, when I turn the camera around, the lens crops off just above my eyebrows if I want to fit my entire chin in the shot.
However, I think this setup WILL be particularly good for interviews, especially since the Canon M6 has an external mic input. If you had a Rodemic plugged into this setup, and the lens + adapter combination on the M6, then you would have a light-yet-formidable setup for conducting interviews with beautiful creamy bokeh, due to the 2.8 aperture on the pancake lens!
Okay, that's it for now. I'll update this story later with some image samples!
:: Antonio Alvendia
---