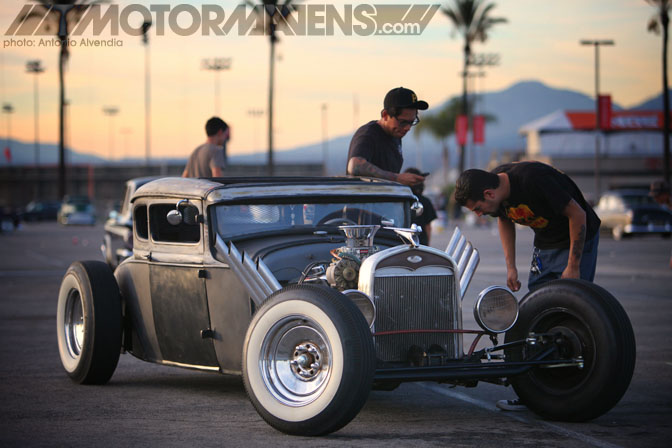 I really don't have many details on this at all… but yesterday on Twitter, I heard someone saying that Irwindale Speedway was shutting down for racing this year. I posted up something about this on the MotorMavens Facebook, but didn't want to put anything up on our actual website until I verified this to be true.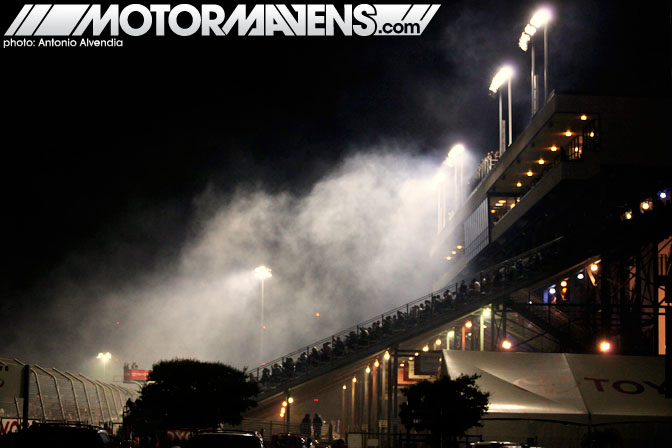 Today, I received a single-sentence email from Doug Stokes, Irwindale Speedway's Communications/PR officer, and a friend I've known ever since drifting events started up at Irwindale. This is all the email said:
"Irwindale, Calif. (February 13, 2012, 1:30PM ) – – The management of Irwindale Speedway today announced that the 2012 racing season has been cancelled.
# – # – #"
In light of this, I've decided to put up a post with a bunch of photos from some of the good times we had at Irwindale Speedway… Feel free to throw in links of your own in the comments below, or in the MotorMavens Forum! We'd love to see your photos from Irwindale!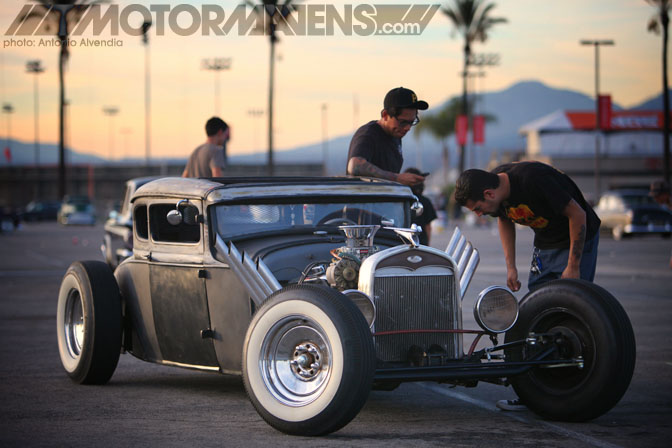 One of the coolest things about Irwindale was the fact that it was the home to more than just NASCAR or drifting events; it was also a home to some pretty amazing hot rod culture events, like the annual Mooneyes Christmas Party.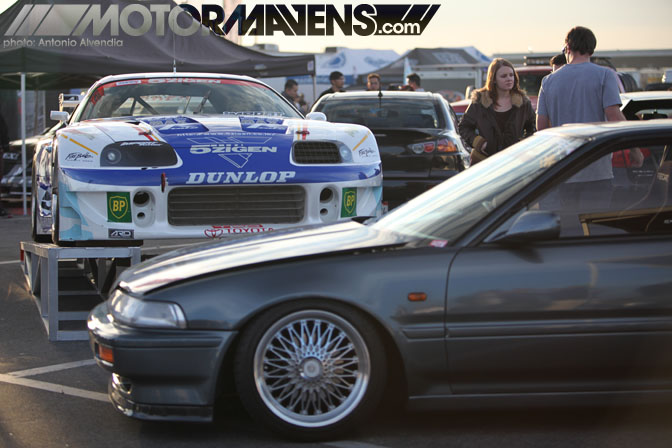 Another thing that I'll never forget about Irwindale… it was the very first time the MotorMavens Crew threw our very own car show, Mass Appeal, in December 2010.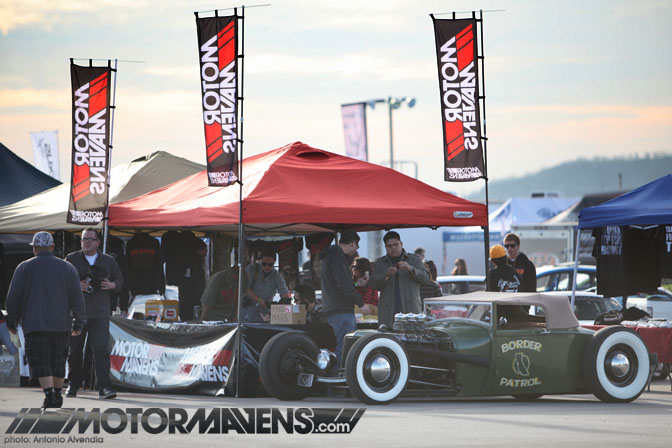 Mass Appeal was really fun for me personally, because with the help of all our friends in the scene, we were able to blend together some of our favorite Japanese cars, European cars, and even some of our favorite super low hot rods… all at the same event! What made it even better was the fact that we were able to do the event at our home track, right there off the 605 freeway and Live Oak.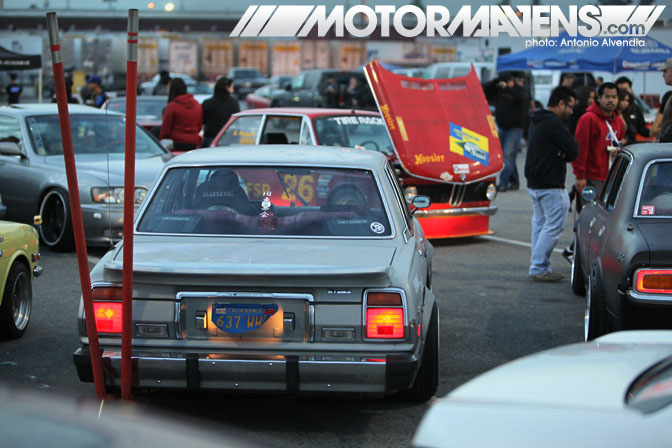 Seriously, what a fun event… Japanese bosozoku cars, restored classic cars, and even widebody SCCA autocross BMWs all together…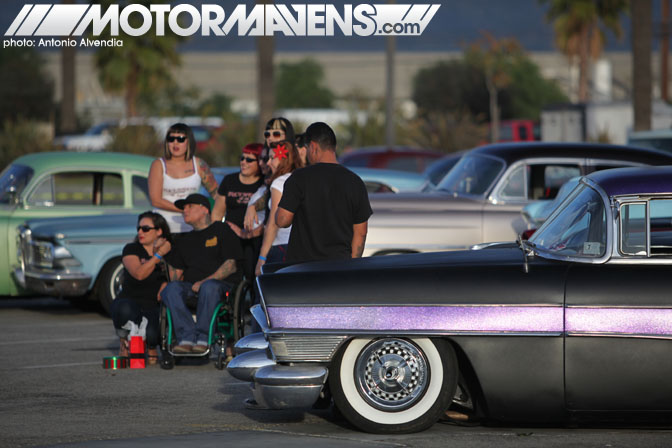 I loved how even the parking lot of the speedway was able to unite people from all different walks of life. These people were bound by a common interest – the love of cars!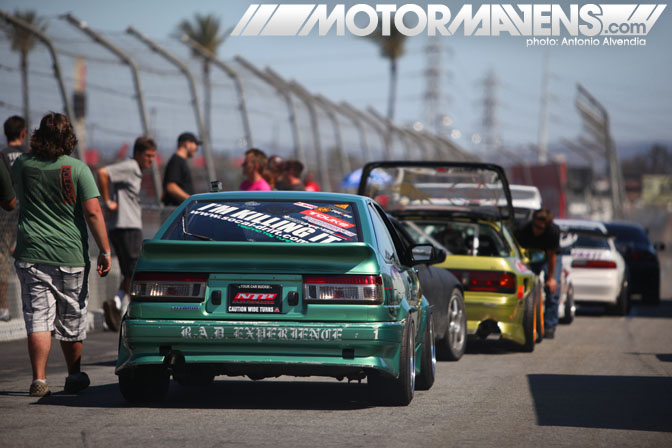 There were lots of professional drift events held at Irwindale, but some of my personal favorite times at the track were actually when I was attending smaller, grassroots drift events like Drift Day and Sideways Sundays.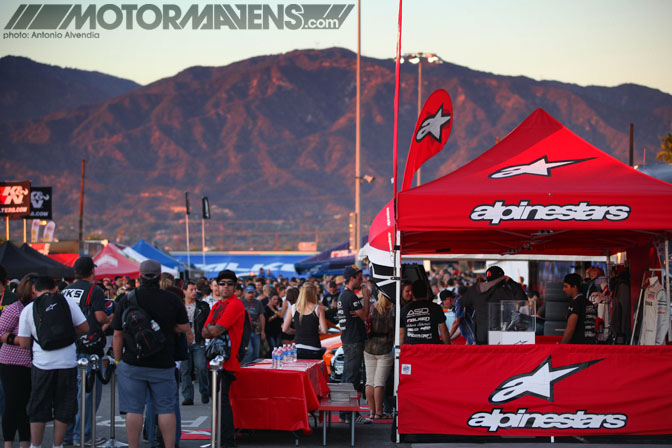 Of course, a big reason why a lot of people know Irwindale Speedway is because of huge professional drifting events like Formula Drift. There's nothing like the energy and "big party" atmosphere of the pit area at a Formula D event.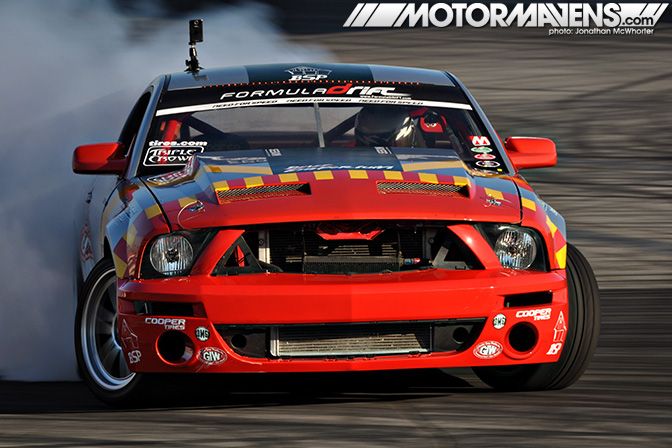 Here's Tony Brakohiapa laying down big smoke at the 2010 Formula D Finale at Irwindale. I haven't seen Tony B in quite a while, but he was definitely killing it that season!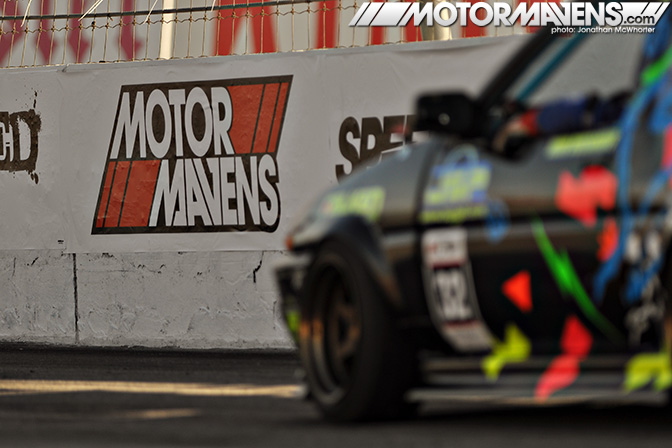 I used to live very close to this track, so I was ALWAYS at Irwindale Speedway back in the day… especially when drifting was first being introduced to the USA, back in 2003! That's when my career as an automotive photographer was just starting.
It has definitely been an honor to have the MotorMavens colors displayed on Irwindale's concrete barriers, and to have our flags flying high above the pit area. I feel lucky to have been able to experience all these amazing events at The House that Drifting Built. The fact that there won't be any racing at Irwindale this year came as a surprise to a lot of us. Let's hope the Irwindale management team can figure something out. It would be such a shame to lose such a great venue for motorsports life.
:: Antonio Alvendia
---