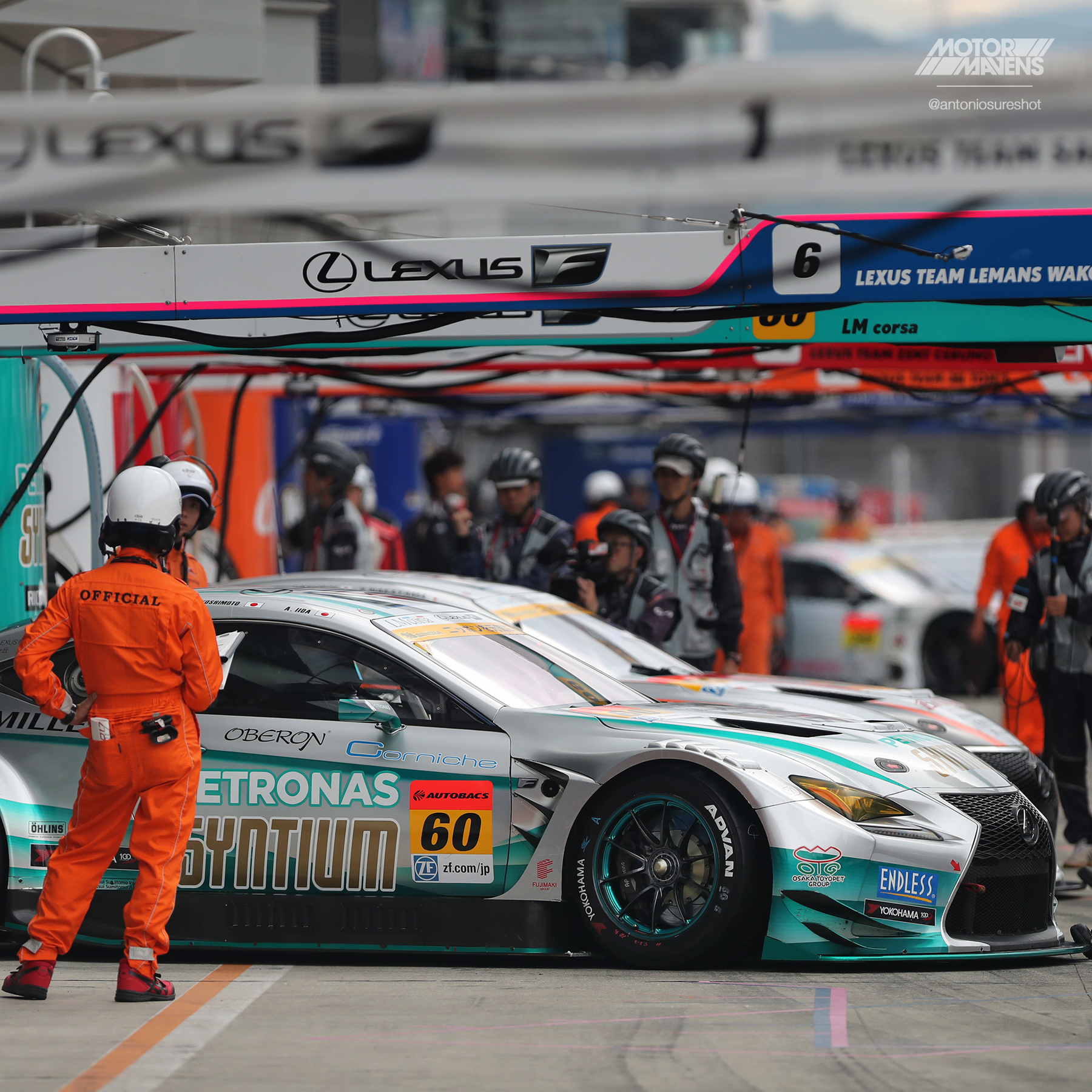 This past year, I spent two months in Japan to get reconnected with Japanese car culture and shoot all sorts of awesome photographic content. It had been ten whole years since the last time I had been in Japan, and I missed the place terribly. One of my favorite types of motorsports to shoot is definitely GT racing – specifically, Japan's Super GT series. Ever since the first time I saw these cars with my own eyes in 2004 (the series was called JGTC – The Japan Grand Touring Championship at that time), I was hooked!
Pictured above is legendary AE86 owner/driver Akira Iida behind the wheel of the LM Corsa GT300 class Lexus RCF GT3 at Fuji Speedway.
Photos don't do justice to the FEELING that you get when you're walking around pit lane on race day – it is so damn exciting! The sights and sounds and smells are so breathtaking; the transmission and brake noises from the cars as they emerge from their pit garages; the smell of race fuel and freshly shaved race tires! I can't wait to go back.
:: Antonio Alvendia
---