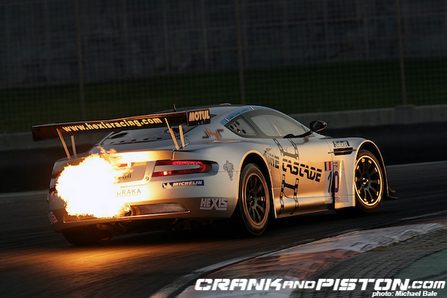 Shortly after opening up the MotorMavens Twitter account (Follow us on Twitter!), we learned of a really great site called CrankAndPiston.com. Based in the Middle East, the site owner Phil McGovern has assembled a great crew of writers and photographers.
Since we're all about great images here at Motor Mavens, let's take a moment to enjoy the photos – starting with Michael Bale's soul stirring image of flames spitting out the tail of an Aston Martin!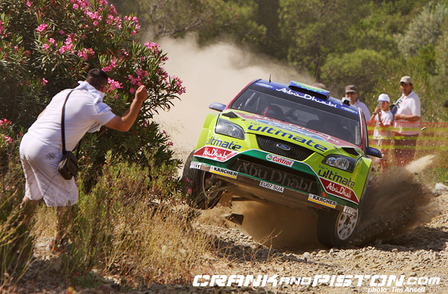 We MotorMavens love the World Rally Championship! Apparently this guy loves it too, as he risks life and limb to cheer on his favorite cars! Now that is getting sideways in a Ford! Too bad Ford doesn't bring these cars to the USA. This is some great photography from Tim Ansell.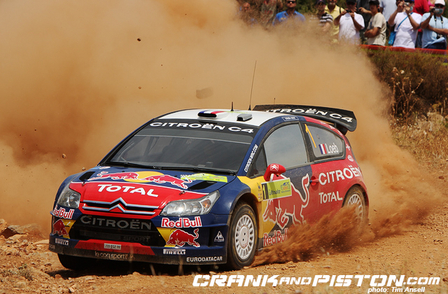 Here's another great WRC shot from photographer Tim Ansell – Sebastien Loeb kicking up a huge cloud of red dust with his RedBull/Total sponsored Citroen!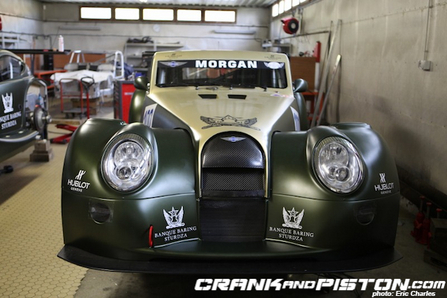 Now let's take a moment to admire (maybe DROOL is a better word here) the classy and gorgeous olive green metallic and beige/champagne metallic paint on this Morgan race car. Wait… did we really just say Morgan race car? Yes! Head over to CrankAndPiston.com to get the full story!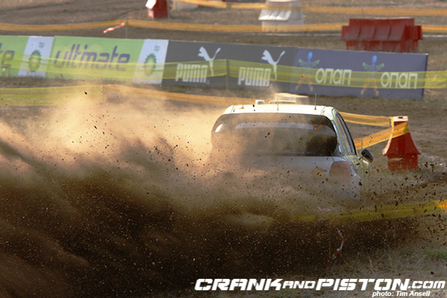 Let's be honest… we really can't get enough of the WRC shots! Rocks flying, fast shutter photos like this really make the sport of rally look so exciting! Okay, enough of our rambling… you know what site to visit. Add it to your bookmarks! We know we did!
:: Motor Mavens
---