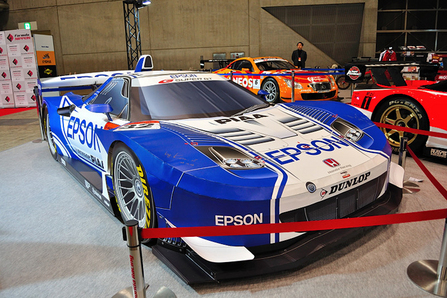 Today I've been taking a keen interest in this years Tokyo Auto Salon, and while I was searching around for information and interesting photos I stumbled upon this little gem. Epson Nakajima Racing decided to bring not one of their real Super GT cars to TAS this year but one made entirely out of cardboard and paper!
Now I've seen some pretty cool little papercraft cars before. I even tried my hand at making a Nissan Skyline KPGC10 GT-R once (not that it looked anything like one by the time I was done with it) , but a full scale race car is just awesome! After a bit more searching I found the full build of the car on their website. It's amazing to see the amount of detail gone into it.
Check it out at EPSON Nakajima Racing.
:: Daniel Bridle
---