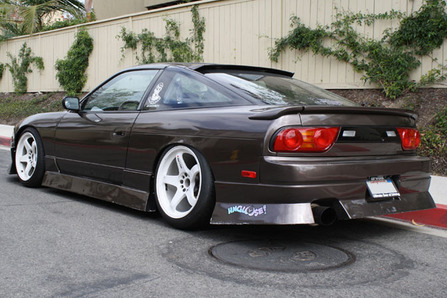 Real quick before you get your Thanksgiving Holiday started… I just wanted to post up these pics of Logan "Rogansan" Yoshida's car – this metallic brown RPS13 240SX/180SX. I think that metallic brown is such an awesome color… maybe it's because my very first car was also metallic brown with white wheels, but I think the color would look good on an AE86 coupe, on a Civic, on a GS400, and it definitely looks good on this RPS13.
Above is an old photo of Logan's car… full aero, kouki tails, a roof wing, an understated lip wing and some authentic Nismo wheels in white?! Come on. Recipe for success.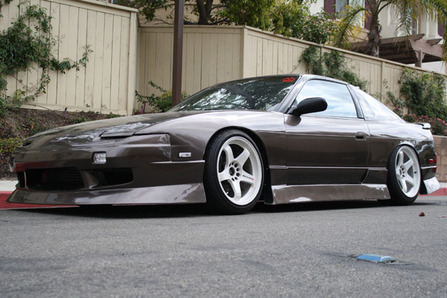 Here's another view, so you can see how good these wheels look. OG Nismo, not Rota fakies.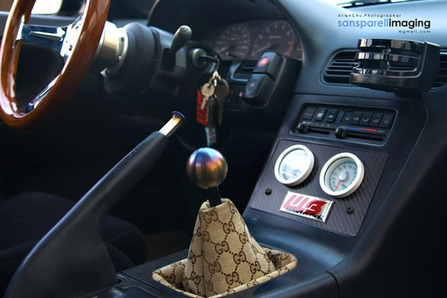 I like the burnt titanium shift knob and e-brake button from A-spec, as well as the authentic Works Bell quick release hub. Logan wouldn't settle for putting a fake Chinese quick release hub on his car. He doesn't seem to mind the fake Gucci shift boot though. Hahah, that's cool.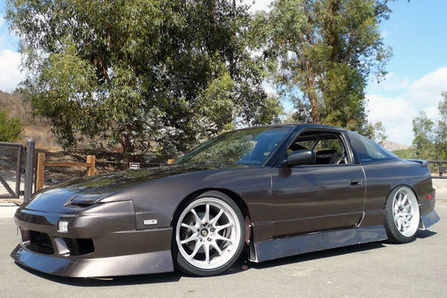 Here's how the car sits currently, with Volk Racing CE28N wheels. Check out the full specs at ROGANSAN.com and contact him if you're interested in buying it!
:: Antonio Alvendia
---