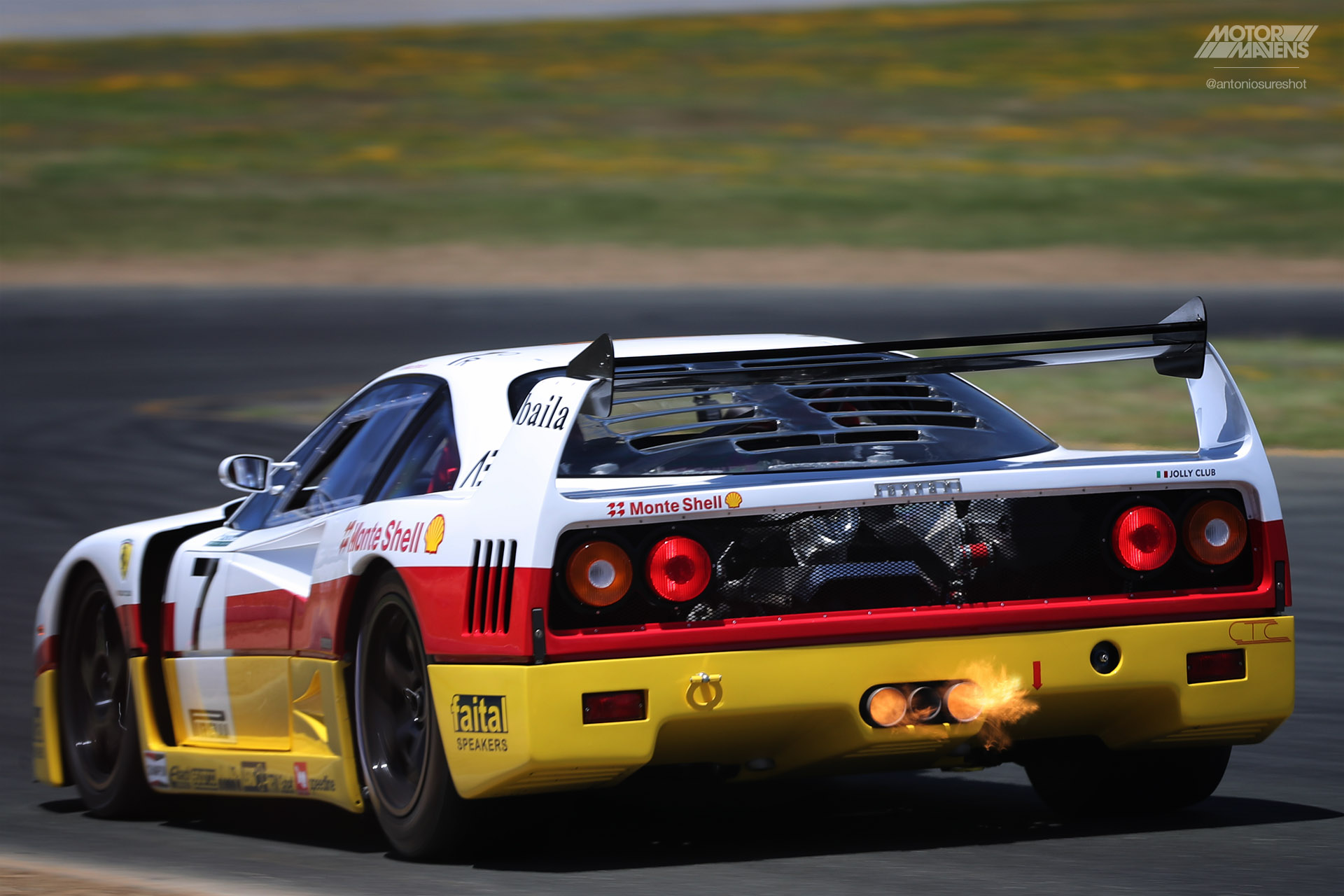 The Ferrari F40 is to most people, one of the most epic Ferraris ever made. When it was new, many young car enthusiasts had photos or posters of the Ferrari F40 on their bedroom walls, alongside their favorite supermodels, sports icons, and musical heroes.
When I was a kid, I built a scale model of a red Ferrari F40, so you can only imagine my excitement when I saw this particular F40 LM… especially because it wasn't parked at a car show or museum.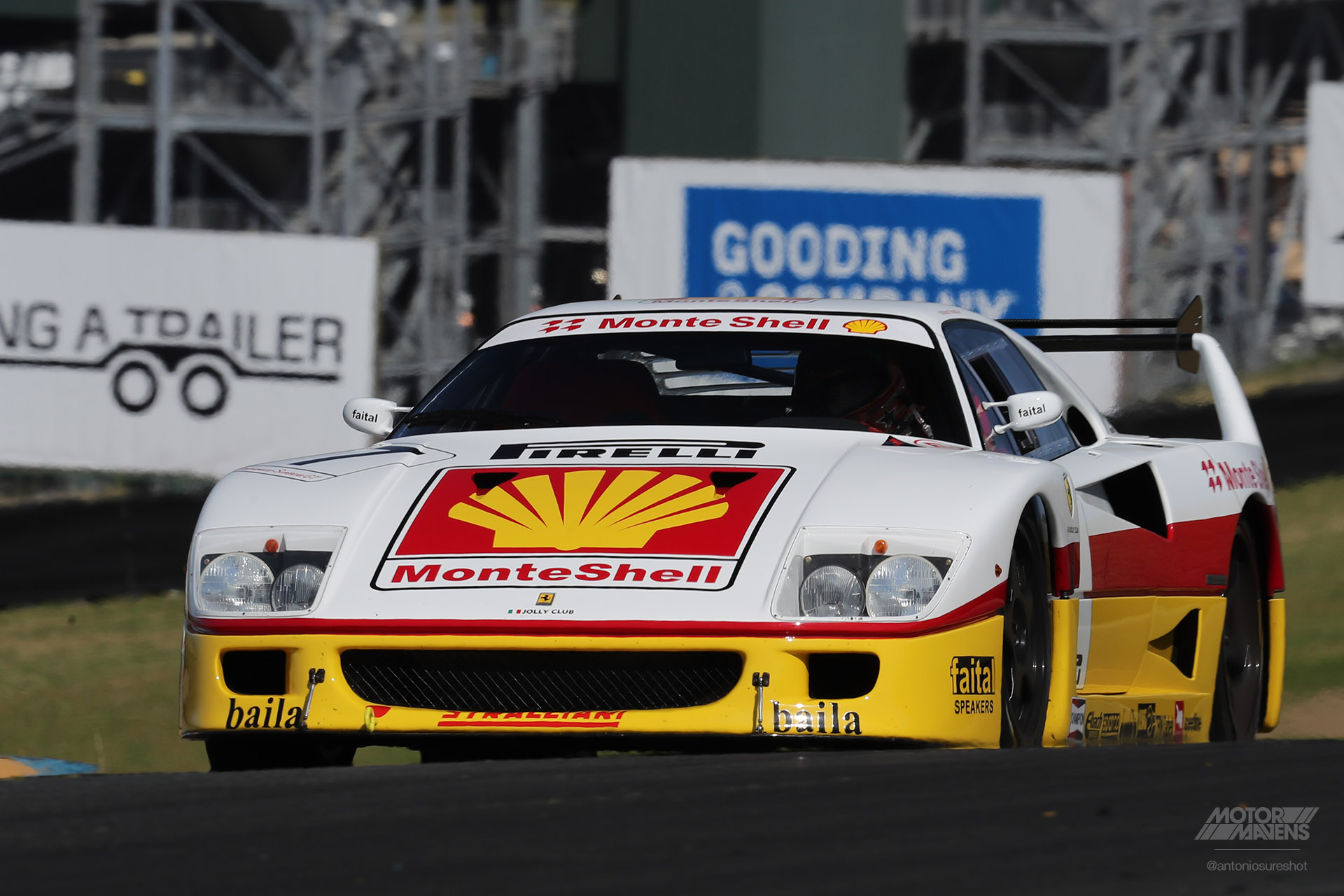 Instead, it was accelerating through the corners at Sonoma Raceway during the inaugural Sonoma Speed Festival. As I watched it running through different corners, I kept tapping my Canon 1DX Mark II's shutter button, shooting bursts of images every time it passed me. I didn't even worry about shooting the cars in front of it or behind it – I just wanted to grab a sick photo of the F40 LM as it downshifted before its next corner.
As luck would have it, my positive attitude and persistence paid off! I finally was able to grab an image of the awesome Shell liveried F40 LM spitting flames. YES!!!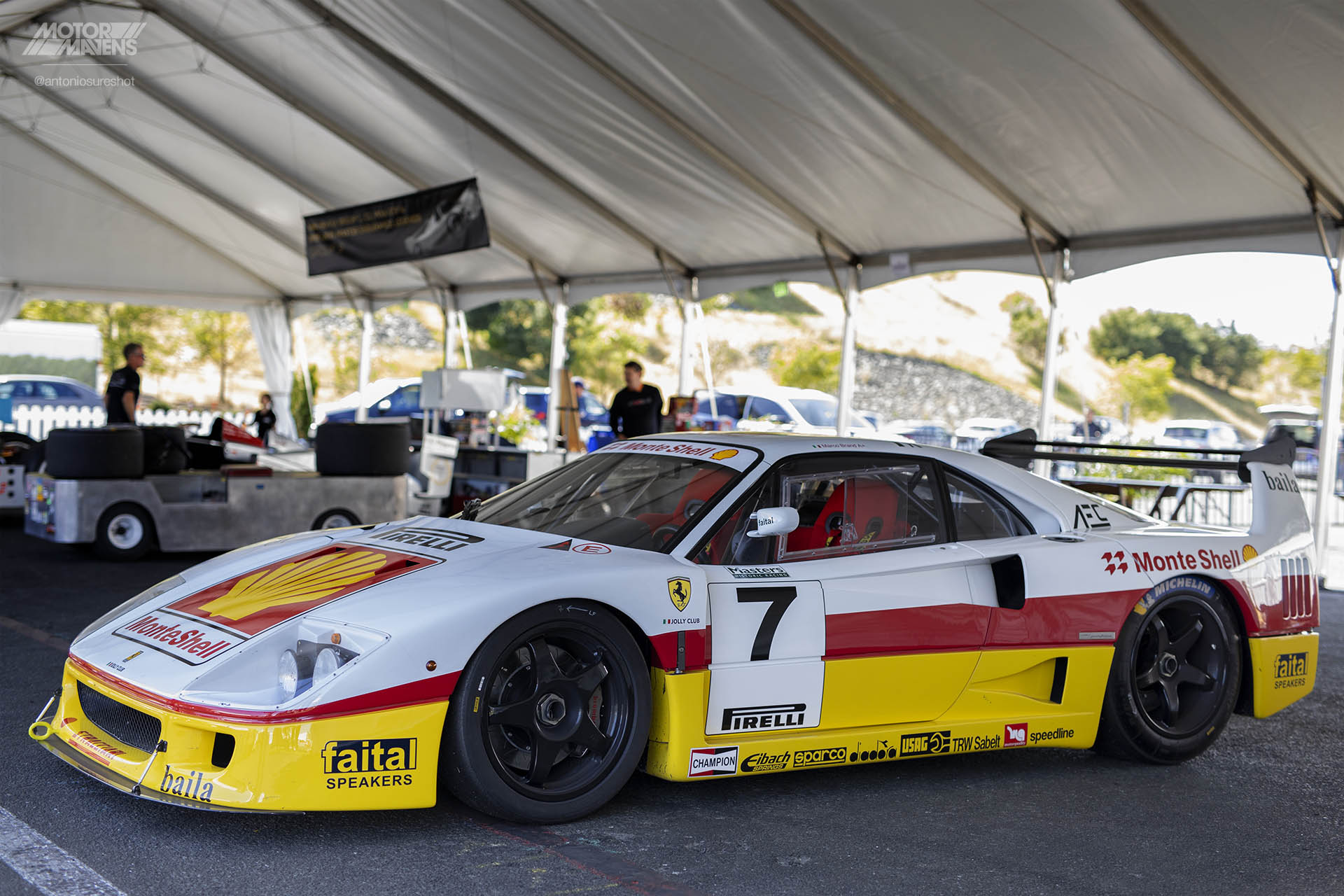 Once I got back to the paddock area, I finally found the F40 LM under one of the tents.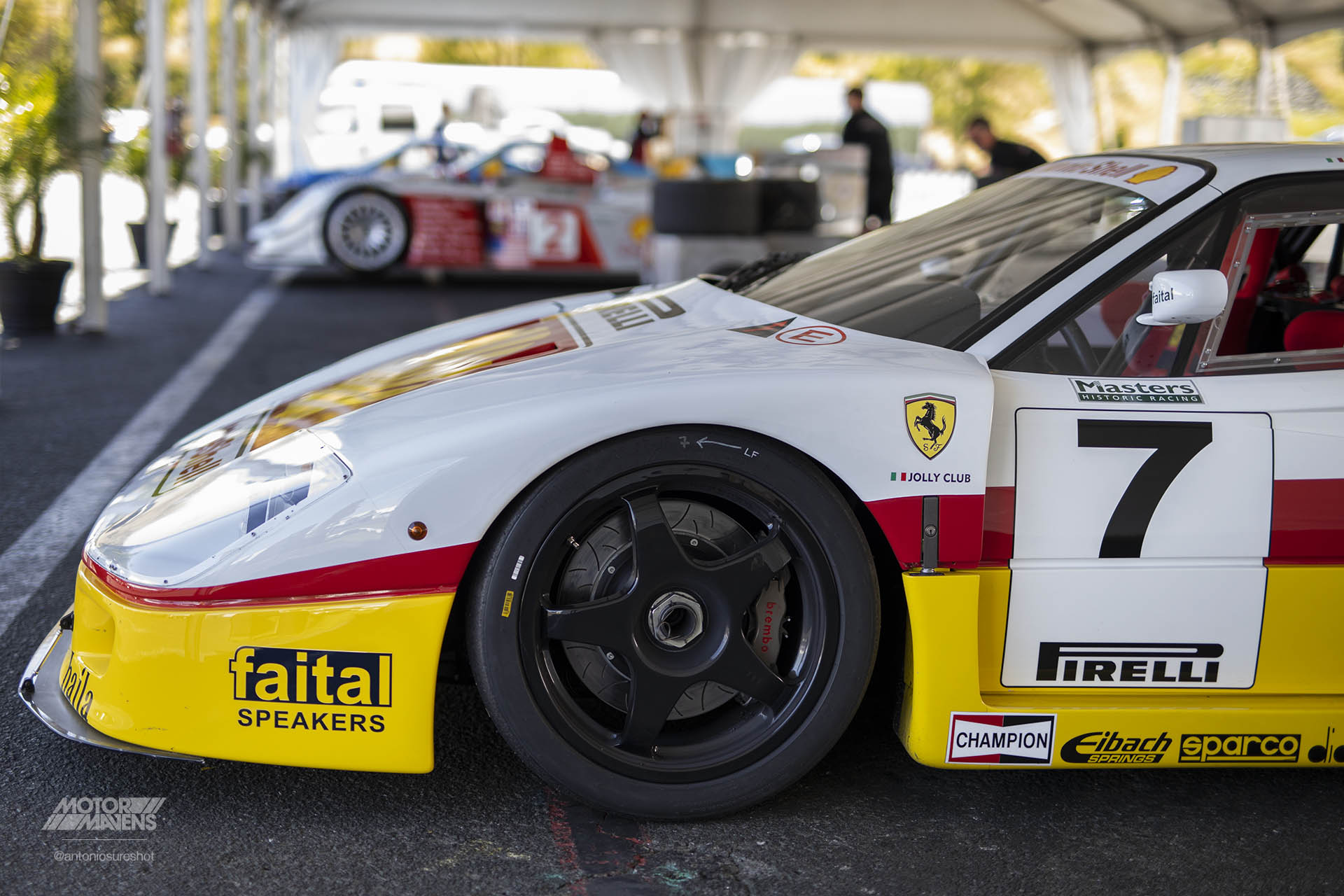 Here's a close up of the Speedline wheels and massive Brembo race brakes.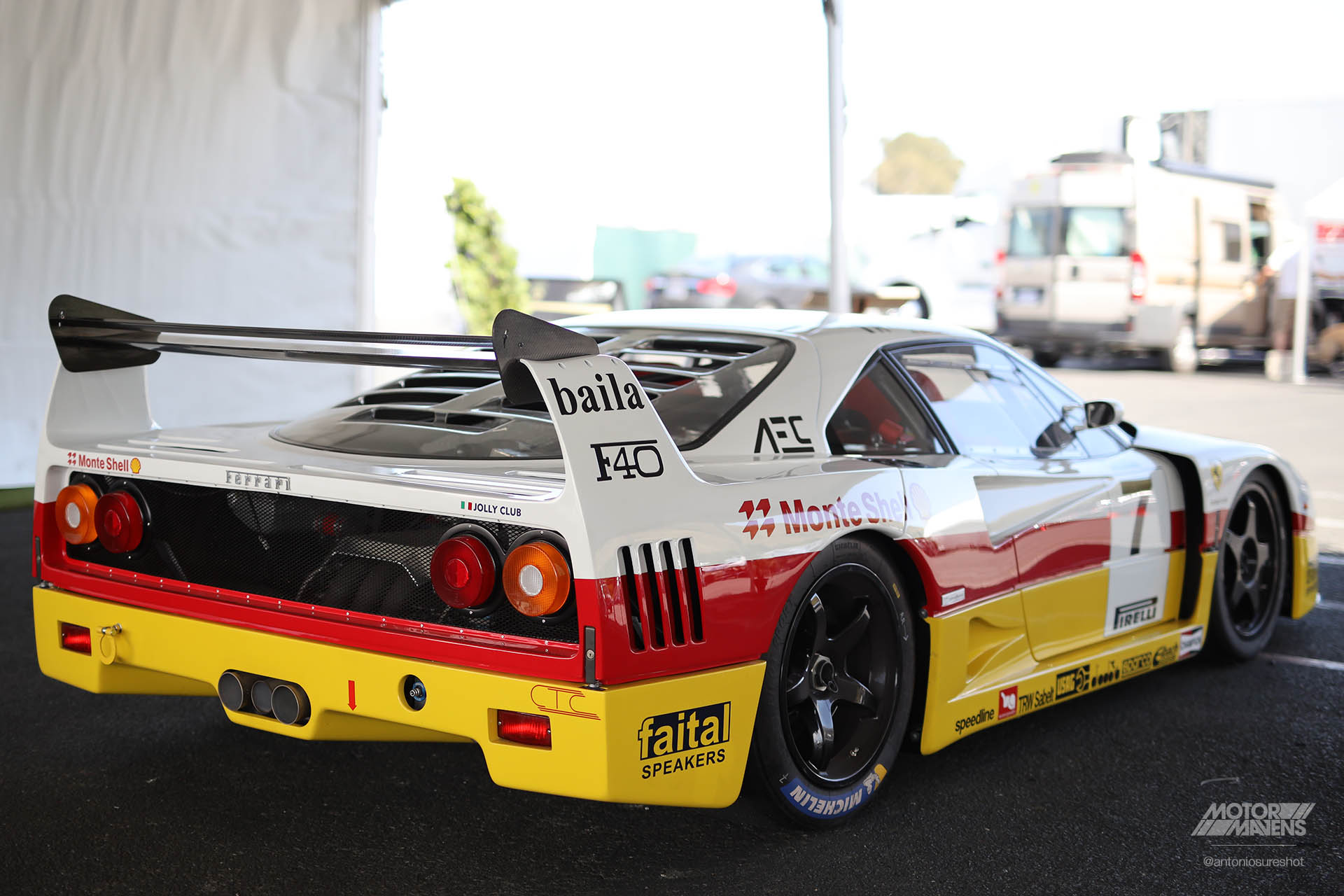 I have more photos of this F40 LM coming up, so check back with us very soon! For more photos of other cars from the Sonoma Speed Festival, click through to my the story I wrote on Speedhunters.
:: Antonio Alvendia
www.antoniosureshot.com
Instagram: @antoniosureshot
---