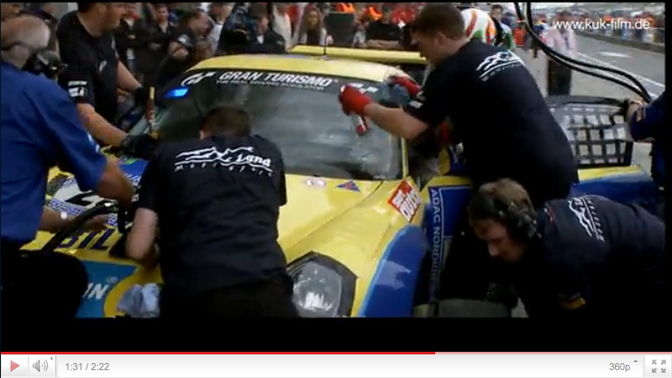 The legendary 24 Hours of Nurburgring – stunning and dramatic in HD, and this video is just amazing. I wish I could stream this video from the front page of our website, but the video's owner has unfortunately disabled "video embedding." It doesn't matter. We still feel the need to share this amazing video with our readers!
Brilliantly shot and edited, this HD video of Nurburgring really shows us what it's like to be at The Green Hell, while the famous 24H race is taking place in the German countryside. From the spectacular scenery to the hustle and bustle of race teams and machinery; anxious drivers battling each other through hundreds of corners in inclement weather… the visuals and editing of this video are just amazing. I especially love the clip at 1:56, with the 3 series BMW sliding into the rocks in slow motion…
WATCH THIS VIDEO!!! And when you're finished watching it two or three times (like I did), post up your feedback on the MotorMavens Forum – What was your favorite scene?
:: Antonio Alvendia
---