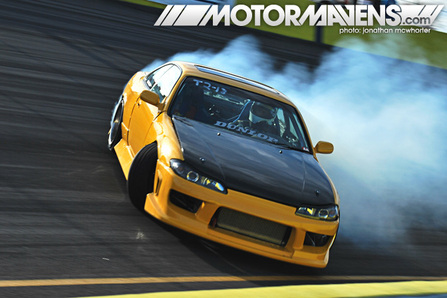 It looks like the new year has brought some exciting news for the east coast drift community! Southeast Drift is teaming up with Formula Drift to bring an east coast qualifier series to Atlanta for a shot at an FD license!
Atlanta, Ga. – February 2, 2010

Southeast Drift will be bringing an all new pro-am championship series to Atlanta in 2010. This five round series will enable up and coming drivers in the southeast region a place to compete for and win their Formula Drift professional license.

The Southeast Drift Championship Pro Am Series will test drivers as they compete at top notch professional level venues. Drivers who are successful here will transition well into Formula D. Details regarding the series will be available in the coming weeks on the southeastdrift.com web site.

"I am very happy with these recent developments. I can not wait to help showcase some of the immense talent in the southeast drifting scene." said Marcos Ruiz, CEO of Southeast Drift. "Formula D is the leader in professional drifting in the U.S. and Southeast Drift is proud to be a part of it."
For more information about the series, be sure to check out Southeast Drift's Official Website.
---