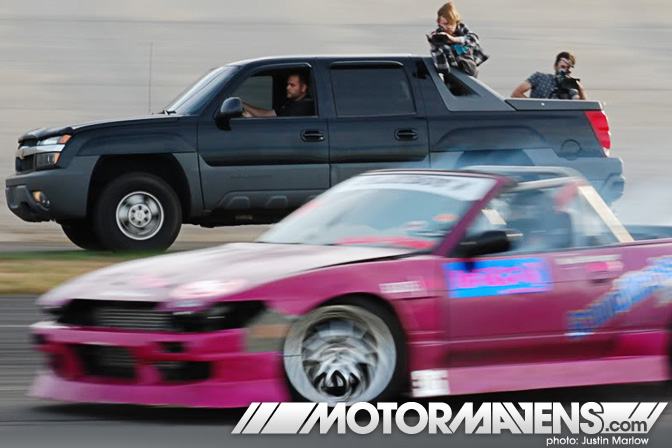 Will Roegge and Joshua Herron are combining their killer creative talents to produce a DVD about American grassroots drifting, called Keep Drifting Fun! These two filmmakers have upped the ante on automotive video content ever since their visually stunning, yet technically precise work hit the web. To hear that they are joining forces to tackle this project is definitely exciting.
This news is of particular interest to me, because the last time this sort of project was attempted was in late 2006, for a project near and dear to my heart, called Slide America. Needless to say, I am pretty pumped to see something like this come together again, and I could not think of a better duo to pull it off.
It is my pleasure to give you a sneak-peek.
Enjoy!
Drift Mechanik's Keep Drifting Fun from Joshua Herron on Vimeo.
2010
,
adam szczuka
,
alex grant
,
america
,
andrew nendel
,
Andy Sapp
,
austin lawless
,
brad hettinger
,
chris stein
,
Cody Wellons
,
david jones
,
dennis mertzanis
,
documentary
,
DVD
,
erin sanford
,
jerry farabee
,
josh clay
,
Joshua Herron
,
keep drifting fun
,
matt foerst
,
nashville super speedway
,
patrick haire
,
slide america
,
tony schulz
,
tyler clayton
,
Will Roegge
---