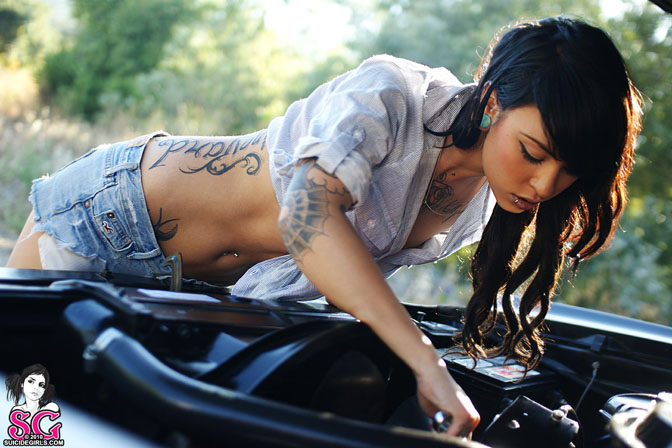 Hey everyone! Right now we have a little Motor Maven maintenance to do. Not just on the website, but we also have to work on putting things together for the next four (yes, I said FOUR) events we're doing in the next three weeks. It's gonna be more and more and more and more hectic in the coming months – especially hard to juggle all this stuff to do.
This being said, I thought it would be cool to throw this one out there for our readers… What do YOU think would be the best caption for this photo? (Let's try to keep it clean, fellas!) I wanna see who our most witty readers are!
If you saw a scene like this on the side of the road, I wonder how many of you would stop to spit some game at this girl?
:: Antonio Alvendia
---